Traveling abroad is always an adventure. You get to experience different cultures, scenery & architecture you normally wouldn't find in the USA. Or can you?  I bet you didn't know that there are gems right here in the USA that you can visit to feel like you're thousands of miles away from home. No need to get a passport or stress about taking a long flight. These seven destinations will take you to places similar to France, Switzerland and even Chile! Sundance Vacations has resorts just a short drive from any of the listed destinations. How convenient!
---
Vail, CO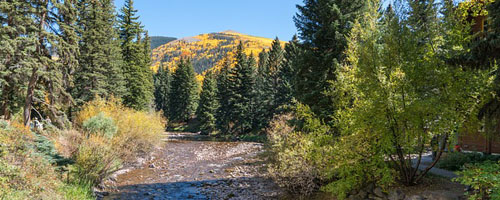 When you think about Colorado, skiing and winter fun probably comes to mind first, but did you know the summer is really popular here too? They have numerous hiking trails, creeks and lakes which are perfect for trout fishing. There's more to love here, though. Vail, Colorado was designed after the mountainous town of Zermatt in Switzerland. You will feel like you stepped off the plane, right into the Swiss Alps. The Rocky Mountains give you a similar background you would see in Switzerland! It's almost like there is a piece of Switzerland right here in the United States.
The Christie Lodge In Vail is the perfect spot to spend the week while visiting with Sundance Vacations. The Christie Lodge is close to a lot of action. If you're looking to have fun with winter sports at the White River National Forest or take a hike or picnic and fish the shores of the Alpine Lakes, it's all within driving distance.
---
New Orleans, LA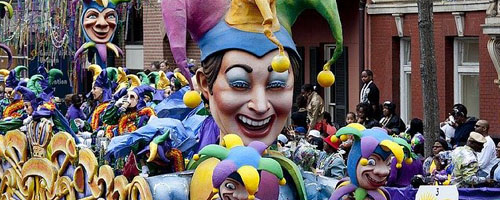 New Orleans has a ton of French- inspired culture and traditions. They teach French in schools, and even have newspapers printed in French. To some it really feels like you're taking a holiday to France while visiting. They have the French Quarter in New Orleans and you will find yourself surrounded in French culture, cuisine, architecture and so much more. It truly is a place you absolutely must visit while in New Orleans. You're also going to want to visit the Art and Garden Districts too.
They have two popular celebrations in New Orleans. One is 'Bastille Day' which is held on my birthday, July 12th. This day is similar to our 4th of July or Independence Day here in the USA. They usually have a family friendly celebration with live music, food, vendors and even a Block Party with an art market and costumes!
The most popular celebration, of course, is Mardi Gras. Mardi Gras starts on January 6th and goes until Fat Tuesday, February 25th. The busiest times to experience the Mardi Gras tradition is two weeks leading up to Fat Tuesday and the best day is on Tuesday, February 25th in 2020. You will see people wearing three popular colors: Purple for justice, green for faith and gold for power. These colors are very meaningful and have been for years. You will also see lots of beads and masks floating around. It's a popular, wild experience for sure.
Hotel Vinache is the perfect place to stay while visiting New Orleans. Located in the center of the famous Canal Street and just steps from the French Quarter & Bourbon Street.
---
Hot Springs, AR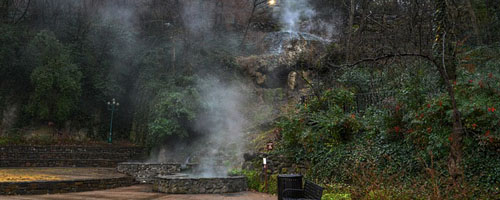 Hot Springs, Arkansas is compared to many different locations because of one special gem, hot springs. Hot springs are naturally heated springs rich in sulfur, which has many healing benefits. They help with skin related issues, arthritis pain, digestive problems and more.  When visiting you will want to check out 'Bathhouse Row'. This is where you can find eight bathhouses from the 19 and 20th centuries. You can find famous hot springs in Japan, Iceland and Turkey just to name a few. If you don't want to travel to those destinations, but want to check out the hot springs, this is the destination for you.
The SunBay Resort is a short drive from some of the popular Hot Springs.  This southern retreat is the perfect place to relax while visiting Arkansas.
For more fun things to do while visiting AR, check out '10 Things to do if you find yourself in Arkansas.'
---
Sedona, AZ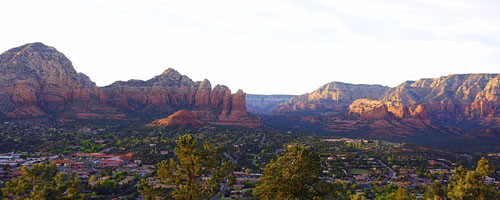 Did you know you don't have to travel to the Atcama Desert in Chile to see a beautiful desert? There is a desert right here in the United States that will provide stunning sunsets and beautiful scenery. Don't forget your camera while visiting the Sedona Desert. Sedona is known for its certain particular effects and is known to provide uplifting power from its 'Vortex Meditation' sites.
The four most well-known spiritual vortexes are the Bell Rock, Cathedral Rock, Airport Mesa and the Boynton Canyon. They say that each vortex each has its own peculiar energy and provide healing and transformation.
Club Wyndham in Flagstaff, Arizona is a neighborhood style resort, complete with an ice cream bar, theater and an 18-hole golf course just to name a few amenities. This resort is less than 30 miles from Sedona!
---
Leavenworth, WA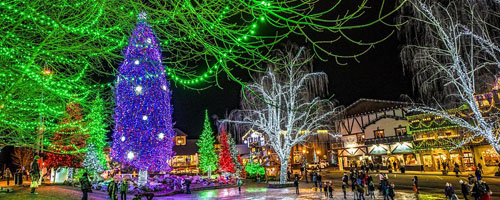 I bet you had no idea that Leavenworth, WA looks like a village straight out of Germany!
During the Christmas season, the village looks like a snow globe. It's actually been named the "Bavarian Snow Globe". Christmas is celebrated for the entire month of December with German traditions on every corner. They feature the 'Levenworth Village of Lights' with over 500,000 sparkling lights filling the streets, caroling and much more! The village is transformed into an enchanted winter village that you won't want to miss out on seeing.
As you know, Germany is famous for their authentic Oktoberfest, well in Leavenworth you will get the same experience. People actually say Oktoberfest in Leavenworth is the "next best thing to being in Munich". You will celebrate the German heritage and taste homemade sausage, sauerkraut and stouts among other delicious foods and drinks. October is a really popular time of year here and should be on your bucket list. Prost! Guten Tag!
Wapato Point is a resort located on 116 acres and is less than 70 miles from Leavenworth, WA. You're also close to Lake Chelan which provides water sports. If you're looking for an amusement park adventure, you're in luck! The 'Slide Waters Water Park' is a short drive from the resort.
---
Las Vegas, NV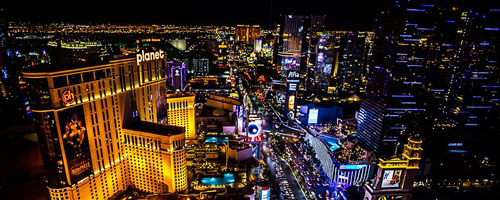 Buckle up for Las Vegas AKA Sin City. This city has a ton of excitement everywhere you turn. There are photo ops on each and every corner. You will see street performers, people dressed to impress, and the energy is unlike anything you will experience anywhere else.  At this stop, you will get to visit many different "countries" near the famous strip.
A replica of the Statue of Liberty, Brooklyn bridge and New York skyline can be found here. They even have a roller coaster inside the New York, New York Hotel which goes in and out of the buildings.
You will see Caesars Palace and it's absolutely massive. The famous monuments of Rome, including the Trevi Fountain and the Colosseum can be spotted here too. The best part about the colosseum, is it's a huge concert venue. You will have a concert experience like no other here!
As you're walking down the strip you will stumble upon what looks like the Venetian. In front of the Rialto Bridge, you will spot the famous gondolas.
The Pyramids of Egypt can be found here in Nevada too… well kinda. You will see a huge Sphinx laying in front of the famous Three Pyramids of Giza, the highest pyramid standing 350 feet tall! You won't find hidden tombs inside, but you can try your luck at gambling because this is actually a casino, go figure.
At night you can visit the illuminated 504-foot replica of the Eiffel tower and a 2/3 scale Arc de Triomphe from France!
The next stop on our list is the Stratosphere Tower. The tower is more than 1,100 feet tall and, on the roof, you can find a number of high thrill rides including the SkyJump, Big Shot, Insanity and more!  You can also take a walk to view the well-known observation decks, where you'll find breathtaking views of the city. This tower boasts that it is the "Tallest freestanding observation tower in the Unites States".
---
Virginia Beach, VA
Here you will feel international vibes for sure! This area is home of the largest Filipino community in the United States, known as a Little Manila. You'll see the familiar Filipino culture throughout the city. Make sure you take a pit stop to one of the many food trucks to sample 'Turon' which is a popular Filipino  street food.
If you're traveling here during October, you will get to experience the culture in full force. They have their 'Fil Fest' which is an annual Philippine American event in Virginia Beach.  The 2-day event is full of cultural dances, food and craft vendors and special performers.
The Ocean Beach Club Virginia is a stunning Caribbean-inspired resort offering upscale accommodations and many amenities. It's located just steps from the Virginia Beach and has a sundeck overlooking the ocean!
Looking for more exciting places to visit in the United States? Check out 'Unique beaches you can visit without a passport'!
---
For more information, updates, travel tips and news from Sundance Vacations, be sure to follow us on the following social media outlets:
Summary
Article Name
7 USA Destinations That Make You Feel Like You're Abroad
Description
I bet you didn't know that there are gems right here in the USA that you can visit to feel like you're thousands of miles away from home.
Author
Publisher Name
Publisher Logo