Known for its breathtaking natural views – mountains, caves, trails, rivers and hot springs, and abundant parks and wilderness areas, Arkansas makes a perfect travel destination for the nature and adventure lovers. If you ever find yourself headed to this beautiful state in the southeastern region, here are 10 things to do to make your Arkansas escapade more fun and memorable!
Explore Arkansas' underground beauty.
Arkansas is truly a home to some of America's most breathtaking natural wonders – whether above or below the ground. Beneath the Ozark Mountain region, you get to explore underground lakes and limestone caves and be amazed of the changing stalagmites, stalactites, soda straws and flowstones that are beautiful in every angle. Meanwhile, at the Cosmic Cavern in Berryville you will find two cave lakes and two exotic underworld creatures – the blind cave trout and cave salamander.
Experience the healing effect of Arkansas' hot springs.
Established in 1921, Arkansas' hot springs in the Ouachita Mountains were believed to have healing properties. True or not – you will surely feel rejuvenated after an hour or two of submerging at one of the park's lovely old bathhouses.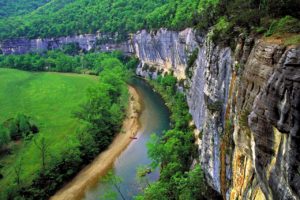 Embrace nature at its best at the Buffalo National River.
This unpolluted, free-flowing river attracts hundreds of hikers each month. The Buffalo National River is among the few remaining undammed rivers in America.  The river has wilderness areas where you can interact with nature and observe a variety of different wildlife, including deer and bobcats.
Hit the trail.
Stretching 192 miles, the Ouachita National Recreation Trail is a perfect place for moderate day hikes, easy woodland walks, and backpacking excursions. There are some other trails you can explore, such as the world-famous Whitaker Point Trail, which according to Arkansas' local government, is arguably the most photographed natural site in the state.
Shine like a diamond at the Crater of Diamonds State Park.
Here, visitors are free to dig and sift for diamonds, which were said to came from some rare volcanic pipe formation eons ago. According to the park, in 2007 alone, over a thousand diamonds were discovered, ranging from grain-of-sand specks to something that can be mounted on a ring. Yes, it's finder's keeper at this park. So if you're into finding a real treasure, come and visit.
Experience the best of Arkansas' accommodation.
Located at the heart of Hot Springs, the Sundance Vacations Pretti Point will make your stay at Arkansas comfortable and memorable with their full-scale accommodation. The property is complete with all amenities, including a full kitchen and an onsite pool. It's just an hour-and-a-half drive from the Crater of Diamonds State Park and Ouachita National Forest where you can go on for a fun camping trip with friends or family.
Camp at Arkansas State Parks.
Camping is one of the most enjoyable activities in Arkansas. With all the beautiful lakes, rivers, national and state parks and forests, there's no wonder why Arkansas is called the Natural State. Campsites in Arkansas offer opportunities for a wide range of activities, such as trekking, hiking, swimming, picnics, and fishing. You also have a chance to witness black bears and other wildlife. So, don't forget to pack your tarps. It's going to be a great outdoor adventure!
Ride a bike and enjoy the outdoor views.
Road trips are really fun in Arkansas. Make it more exciting by riding a bike rather than a car. Having six bicycle-friendly communities and cycling routes of varying difficulty levels, Arkansas is truly a cyclist's dream paradise. If you want a little more adrenaline rush, go for mountain biking at Slaughter Pen or at the Big River Crossing Boardwalk – the longest rail/pedestrian bridge in the US. Don't forget to wear your helmet. It's going to be one breathtaking ride!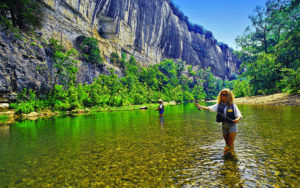 Float, fish, paddle and play.
A home to 9,700 miles of streams, 600,000 acres of lakes, 300 miles of river, Arkansas is a perfect getaway for a wilderness water adventure. You can go kayaking, paddle boarding, fishing, floating, rafting, snorkeling and ski boating. Don't worry about the tools and boats, you'd find plenty of shops that rent out the things you will need.
Watch for wildlife in Arkansas State Parks.
Along with the enjoyable outdoor activities all over Arkansas parks, you will also get a chance to observe wildlife, from black bears to armadillos, bald eagles, and other fauna at Cane Creek and Lake Chicot. Meanwhile, the Mississippi Flyway provides a year-round birding destination. If you're after tigers, lions and big cats, visit the Turpentine Creek Wildlife Refuge.
With all these fun things to do, you will surely have a blast! With so many fun adventures from border to border, Arkansas makes a great choice of destination in the US. Now, go ahead and start packing. It's going to be a jam-packed vacation at America's Natural State.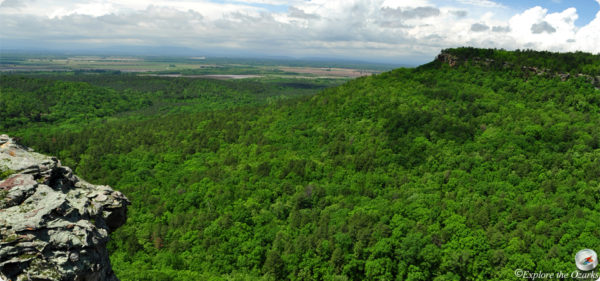 ---
Author:
Megan is a writer, a DIY geek, a camping lover and a happy mom of 2 who works with Grizzly Tarps. She writes just about anything, from giving you an advice on how to go about your date to sharing her personal experience in relationship how tos.
---
With so many breathtaking natural views, it can be hard to decide what to do when in Arkansas! Check out these 10 things you can do to make your visit to Arkansas even more memorable! https://t.co/Zsegc5DAqg pic.twitter.com/DPBwA54KEg

— Sundance Vacations (@travelsundance) February 21, 2018
Summary
Article Name
10 Things to Do If You Find Yourself in Arkansas
Description
Known for its breathtaking natural views – mountains, caves, trails, rivers and hot springs, and abundant parks and wilderness areas, Arkansas makes a perfect travel destination for the nature and adventure lovers.
Author
Publisher Name
Publisher Logo