Sundance Vacations Destinations- Kissimmee, FL
We've got the perfect summer getaways for travelers looking for exciting things to do in Orlando, Florida at our Sundance Vacations destination in Kissimmee!
Although many travelers love visiting the beach while on a trip to Florida, there are many more things to do in Kissimmee or the neighboring Orlando for the whole family.
Traditionally, a lot of our travelers go to the Florida for one thing: DISNEY! Although Walt Disney World is a must-stop for those looking for fun in the state, there are many more things to do in Orlando other than Disney.
Kissimmee and Orlando are also known for their spectacular water parks, pristine golf courses, premium shopping outlets and more!
Discover all the exciting things to do in Florida by check out this video before reading more in the article below:
Walt Disney World
Walt Disney World is only roughly 10-15 minutes from our Sundance Vacations properties in Kissimmee.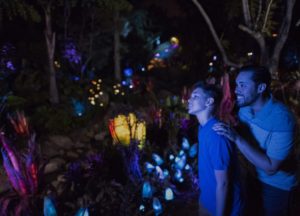 We can't even begin to talk about all the exciting things to do at Disney World on your vacation; after all, the resort is so big that if one were to stick the city of Manhattan on the land, it would take two times that much space to fill the area.
Whether you're taking the kids or simply exploring the park with loved ones, it's a fantastic stop while visiting Florida.
There are always new Disney rides and attractions coming to the place where dreams come true, so get ready to plan your trip to Walt Disney World with Sundance Vacations!
Pandora, The World of Avatar is set to open on May 27 of this year, so if you love the exotic world created by James Cameron, make sure you plan your trip now.
Guests will be able to fly on the back of a banshee in a simulated ride or take a Na'vi River Journey through the biolumiscent rainforest. That's just a taste of what this new section in Animal Kingdom will have to offer.
A Star Wars Land amusement park could be coming to Disney around summer of 2017, possibly!
Disney World hasn't officially announced a day to open the park, however, in 2015 at the D23 Expo they announced that it would be starting to build it, so it would seem appropriate that two years to date they would announce its opening!
Universal Studios
Travelers could also visit Universal Studios on their Sundance Vacations trip to Orlando, Florida.
The amusement park features tons of Harry Potter themed adventures such as a ride on the Hogwart's Express or an escape to Gringotts.
Consider checking out The Incredible Hulk Coaster on the Islands of Adventure. The ride goes from 0 to 40 MPH in 2 seconds yet has been known for being a very smooth ride.
There are also Jurassic Park experiences, Cat in the Hat, Spiderman, Seuss and so much more!
Golfing
There are literally dozens of places to golf near Kissimmee, Florida and even more in Orlando.
Although there are a ton of courses, be sure to check if they are for use of resort guests only or if you need an invite from a member to golf there.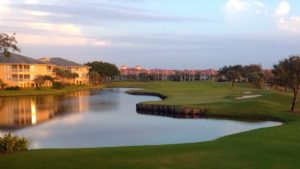 For travelers looking for the best public golf courses near Kissimmee, check out Celebration Golf Club. It's challenging enough to engage the pros but also has parts good for new golfers to learn.
Then there's Falcon's Fire Golf Club, which is recognize for being one of the finest rated public golf course in Orlando. It's conveniently located by Disney World and close to the Orlando International Airport for easy access.
Congo River Golf is actually rated in one of the top ten outdoor activities to do in Kissimmee on TripAdvisor and is a great place to stop with the kids.
This is a miniature golf course with waterfalls, rocky summits, caves and rainforests.
Visitors can also check out their Gem Mining & Arcade, take a paddleboat ride or feed live alligators while visiting.
Water Parks
Besides Disney's Blizzard Beach Water Park and Disney's Typhoon Lagoon Water Park, there are fun water experiences at Aquatica, SeaWorld's Waterpark.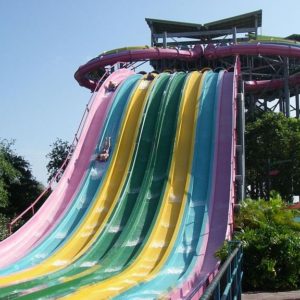 This park offers experiences with sea life like their Dolphin Plunge, where guests are shot down a 250 foot clear tube through their Commerson dolphin's pool.
The park also offers fast water slides and of course, a lazy river. Plus there are two areas for kids, with fountains and slides to keep the little ones busy for hours.
SeaWorld's Discovery Cove gives guests the ability to actually swim with dolphins or swim right next to a clear otter enclosure to peer underwater through the glass at Asian small-clawed otters!
Their new Freshwater Oasis is a shallow water experience where guests can wade through the water or hold bright feathered birds or see marmosets.
Then there's LEGOLAND Water Park. This is a short drive from Kissimmee and offers interactive water attractions such as the Build-a-Raft-River where children can build their own raft with LEGO pieces.
Flamingo WaterPark offers two level Slide Tower with three different slides as well as a relaxing lounge pool for parents!
Fishing
For those who like to reel in a big catch, there are more than 21,000 acres that make up the Kissimmee Chain of Lakes.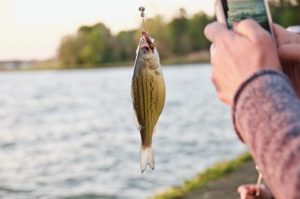 Many of the systems in the area are known for producing massive award-winning fish, including Lake Tohopekaliga, Toho for short, which is one of the best spots to catch bass.
Locals have reported that the best time to fish for the bass at Lake Toho is during early spring, according to Experience Kissimmee.
Lake Toho isn't the only spot to fish around Orlando, FL. There's also Cypress Lake, Lake Kissimmee, Conway or Butler Chain of Lakes and more. Check out these locations with maps for directions here.
Anglers who actively fish in the area report catching bluegill, shellcracker and black crappie in addition to largemouth bass.
Areas like Lake Kissimmee aren't only known for their fish; fisherman will oftentimes enjoy seeing bald eagles, deer, and even alligators on the boat! There are also birding trails throughout the watershed to see turkey, whooping cranes and more.
If you're new to fishing, the area boasts some fantastic charters to teach you the ropes like Orlando Fishing Guide. The organization offers fishing tours and more and with a Certificate of Excellence on TripAdvisor, it's a go-to spot for visitors looking to cast a line in Kissimmee.
Shopping
Sometimes after a few days of adventure and fun, it's nice to plan a carefree day of shopping.
Luckily the Kissimmee and Orlando areas have a lot of different shops and boutiques to keep you busy and your shopping bags full.
The Florida Mall is Orlando's largest shopping center and includes be names like Macy's, Nordstrom and more than 260 other specialty stores. For more luxury stores like Chanel, head over to The Mall at Millenia.
If you're a bargain shopper, aren't we all, then head to the Orlando Premium Outlets or Lake Buena Vista Factory Stores.
For boutiques and small shops, check out Town Center. There's also Old Town in Kissimmee, where travelers can find rides and games in addition to shops.
Kissimmee/Orlando Florida is Calling Your Name!
Get ready to enjoy Sundance Vacations trip to Florida with Sundance Vacations!
Although there are so many things to do in Orlando, Florida, there are other parts of the state where we have Sundance Vacations properties.
Check out other destinations in the Gulf Coast and Florida such as Tampa, Ruskin, Marco Island, Naples, and more!
Want to see if you would qualify for our promotional offer?  Click here to find out: "Would I Qualify for this Trip?"
ABOUT THE AUTHOR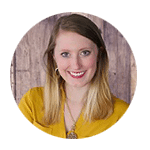 JENNIFER VILLA
Digital Marketing Coordinator at Sundance Vacations
Jennifer is the Digital Marketing Coordinator for Sundance Vacations. She creates the fun videos you see on our YouTube channel, writes for our Blog, News, and Charities websites, and posts for our social media outlets here at Sundance.