As of this past summer, the galaxy is not so far away. On August 29, 2019 Disney's Hollywood Studios in Orlando, Florida unveiled its brand new park to the public – Star Wars Galaxy's Edge. Ever since its opening, Star Wars fans and strangers to the franchise alike have been flocking from all around the country to get a glimpse of the spectacular space adventure. With it being so new to the public, there's still a lot to be discovered by visitors in the upcoming year as new attractions are released. Of course, Star Wars superfans, like many of us at Sundance Vacations, are going to want to jump right in and live out their favorite movie moments. So, here are five things that all Star Wars fans must experience while visiting Galaxy's Edge.
---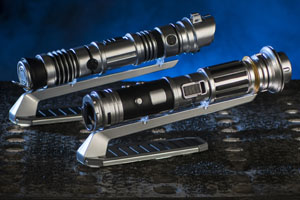 Savi's Workshop
Savi's Workshop should be the first stop on your galactic trip. In the workshop, you can build your very own custom lightsaber and become one with the force. Mix and match your hilt and other pieces with heavy, sturdy materials to make your lightsaber stand out. Choose between signature colors: blue, green, red, and purple. Go through the process of becoming of Jedi or Sith like your favorite character.
---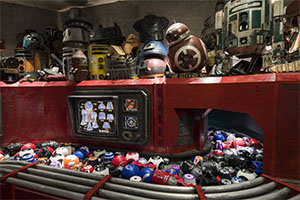 Droid Depot
What's more exciting than building your own lightsaber? Building your own droid companion! Similar to Savi's Workshop, the Droid Depot allows you to create and customize your own faithful droid friend styled after BB-8 or R2D2. You can choose different colors, body shapes, and even a unique voice for your droid. Did I mention that the droid is fully functional? That means that under your command, your droid with roll around with you through the park, following in search of your next grand adventure.
---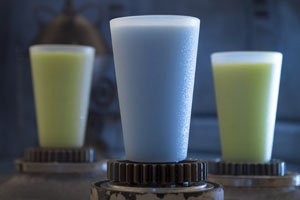 Milk Stand
The colorful milk was first introduced to fans in A New Hope and made a comeback appearance in the most recent installment, The Last Jedi. Guests can either choose between blue or green for this frothy frozen liquid, and are sure to enjoy it on a hot day just as Luke did on the blistering planet of Tatooine.
---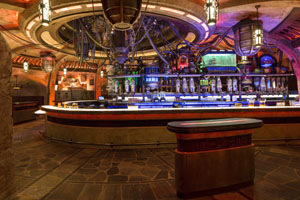 Oga's Cantina
If the milk stand didn't quite quench your thirst and you're looking for something more, than look no further! Oga's Cantina is the resident hotspot on the planet Batuu. If you're looking to take a quick rest with your family, or a late night out with some friends, this cantina has it all. There are alcoholic and non-alcoholic concoctions that are sure to make everyone in attendance happy – all with creative Star Wars based names. This is one place you're definitely going to want to visit to get the full Star Wars experience. You may even see the familiar face of a Star Tours member jamming out on stage!
---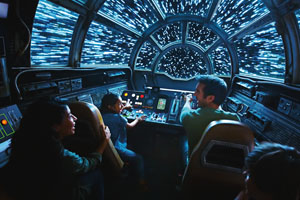 Millennium Falcon: Smuggler's Run
Every Star Wars fan has dreamed of piloting the Millennium Falcon, and now that dream can become a reality. The main attraction of Galaxy's Edge is Smuggler's Run – a highflying, dangerous mission that only you can accomplish. Whether you're a pilot, gunner, or engineer, every guest will have a different experience on this ride depending on their role and outcome of their mission. Because of this, you'll want to ride over and over again. And with a queue and interactive and decorative as this one, you won't even mind waiting in line. You might even take a break to play a quick game of Dejarik.
May the Force be with you, as you explore the many twists and turns that Galaxy's Edge in Orlando, Florida has to offer.
---
Make sure to check out our other articles on visiting Florida!
Disney World Raised Their Prices
5 Unique Educational Attractions in Orlando, Florida
Things to Do in Orlando, Florida with Sundance Vacations
Things to do in Marathon, Florida with Sundance Vacations
Epcot International Flower and Garden Festival
5 Reasons to Love The Wizarding World of Harry Potter
Top 5 Disney Sweet Treat Stops
If you're interested in visiting Disney, checkout Sundance Vacations Orlando resorts here!
For more information, updates, travel tips and news from Sundance Vacations, be sure to follow us on the following social media outlets:
Summary
Article Name
Visit Star Wars Galaxy's Edge with Sundance Vacations
Description
As of this past summer, the galaxy is not so far away. Visit Disney's Hollywood Studios in Orlando, Star Wars Galaxy's Edge park with Sundance Vacations
Author
Publisher Name
Publisher Logo