I think it's safe to say that Orlando, Florida is the ultimate family vacation destination! There is sooooo many things to do there! Now we've all heard about Disney World and Universal Studios, but what about all the fun educational places? Travel with Sundance Vacations to Orlando, Florida and experience 5 unique educational attractions! From Gatorland to the Kennedy Space Center, the fun in Orlando is endless! Learning new things on vacation can be memorable and life changing! Going on vacation is even better, when you're having fun and learning together as a family!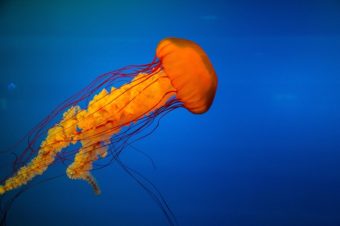 Under the sea fun! SEA LIFE Orlando Aquarium is an interactive aquarium, full of educational exhibits and shows. This massive aquarium is home to sharks, jellyfish, stingrays, seahorses, and many more amazing sea creatures. Enjoy one of the many educational talks and watch a dive show! Learn about how sea life is cared for and ask all the questions you want! Divers will take you on an interactive journey, learn facts about the animals and watch a live feeding. Then explore the rockpools! Dip your hands into the micro-habitat rockpools and discover sea creatures like sea anemone, starfish, and crabs. SEA LIFE Orlando Aquarium holds over 350,000 gallons of water and is home to all your favorite sea creatures!
Ready for take off? The Kennedy Space Center is the ultimate space museum! Walk into the Kennedy Space Center Visitor Complex and take a journey through history! Learn about each space mission, from the beginning of space exploration to current missions. Get hands on access to spacecrafts and astronaut memorabilia. NASA fans will be amazed seeing all the past and present space technology! If you need more space fun, go on the Kennedy Space Center Bus Tour! See restricted areas and exclusive access to historic launch sites. See the center from behind the scenes and prepare to be inspired! Adults and kids will love seeing the sights and learning about America's Spaceport!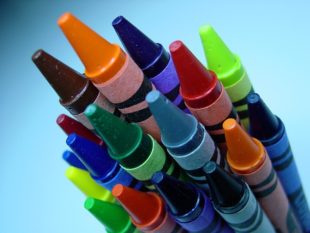 Be creative with color! Visit the Crayola Experience and become an artist! This hands on attraction is full of interactive activities. There are so many ways to explore technology and art at the Crayola Experience! Children can create crafts at the Activity Studio, create digital artworks at Art Alive!, and solve puzzles at the Adventure Lab. Take a break from the art and snap a selfie with The World's Largest Crayola Crayon! This crayon weighs 1,352 pounds and is 15.6 feet long! If you're feeling adventurous, climb around the two-story Color Playground! Recharge your batteries by getting a snack at Café Crayola. Finish the day by watching the Crayon Factory Show! Watch a professional Crayonologist make Crayola Crayons, by using real factory equipment. Explore a world full of art and technology at the Crayola Experience!
WonderWorks is 35,000 square feet of educational entertainment! Enjoy over 100 interactive exhibits! You won't miss this attraction, because the building is upside down. Yes, WonderWorks is literally flipped upside down! The roof is actually touching the ground! This place has an interesting story behind it… an upside down building should after all! A long time ago WonderWorks used to be top-secret laboratory, located in the Bermuda triangle. An experiment went terribly wrong and it landed upside down in Orlando, Florida! Good thing the exhibits are perfectly fine. Adults and children of all ages will love exploring the 6 Wonder Zones! From the Imagination Lab to the Far Out Art Gallery, the Wonder Zones are full of family fun!
Visit Gatorland and see alligators and crocodiles of all sizes! Don't let the name fool you, this attraction is also home to snakes, tropical birds, wild cats, and tortoises. Learn all about these wonderful creatures in a safe setting. Enjoy a gator show and take a ride on Screamin' Gator Zip Line! Fly through the air above the Cuban and Nile Crocodiles on this 1,200 feet long zip line journey! Watch the live Gator Jumparoo Show and learn interesting facts about alligators and crocodiles. Did you know crocodiles have over 60 teeth? That's a giant set of chompers! If your family is up for a thrill, take a ride on the Stompin' Gator Off-road Adventure! Climb aboard a 12-foot-high monster truck and enjoy a hilarious adventure! Meet Gatorland characters and singing tour guides, on this swampy adventure!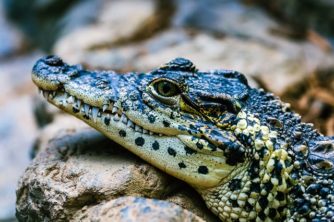 ---
For more information, updates, travel tips and news from Sundance Vacations, be sure to follow us on the following social media outlets:
Summary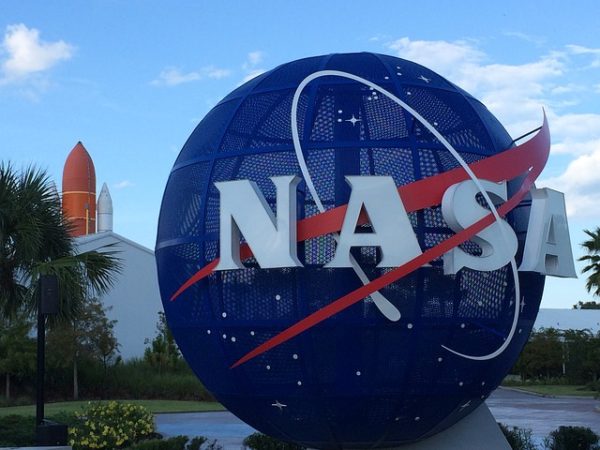 Article Name
5 Unique Educational Attractions in Orlando, Florida
Description
Travel with Sundance Vacations to Orlando, Florida and visit 5 unique educational attractions! From Gatorland to WonderWorks, the fun in Orlando is endless!
Author
Publisher Name
Publisher Logo