Top 5 Disney Sweet Treat Stops
Disney World is the holy grail of unique and adorable dining! Disney is full of hidden gem cafés, bakeries, and tea rooms, you may not know about. I always see people posting the cutest Disney desserts online, and I'm like "wait a minute… I've been to Disney 5,000 times, where did they find that at?" If you are a lady who lunches or on vacation with your little princess, a place with tea and pastries is a must have! Tea Time isn't only restricted to England, Orlando Florida is known for their tea and crumpets, right? If Instagram worthy dining is for you, check out my top 5 Disney sweet treat stops to look for when traveling with Sundance Vacations!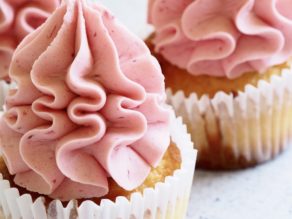 Any Alice in Wonderland fans out there? If you couldn't tell from the name, the Cheshire Café is an Alice in Wonderland themed café located in Fantasy Land inside Magic Kingdom. I am a HUGE Alice fan, I was so hyped when I stumbled across this hidden gem. The Cheshire Café has some unique desserts, including the Cheshire Cat Tail. The Cheshire Cat Tail is a pastry filled with cream and chocolate chips, topped with pink and purple icing stripes to match the kooky Cheshire Cat. There are also gourmet cupcakes on the menu. The White Chocolate Rabbit, is a white chocolate cupcake topped with edible bunny ears and vanilla icing. The Queen of Hearts Strawberry Shortcake, is a stacked cupcake loaded with strawberries and cream, topped with a red rose and a fondant playing card. S'mores pie and a savory ham and cheese pretzel is also on the menu.
If you're in the mood for mouth watering cake, try Amorette's Patisserie located in Disney Springs Town Center. This luxe bakery is full of Disney inspired goodness. Specialty themed character Dome Cakes are the top attraction here. Each character has their own unique flavor, available in Minnie, Mickey, Pluto, Goofy, or Donald Duck. The Mickey Dome Cake, is a chocolate chiffon cake with milk chocolate mousse and orange pate de fruit jelly. Delicious French macaroons are available in caramel sea salt, lemon-blueberry, citrus, chocolate, and pistachio. If you are a chocoholic like myself, try their Black Forest Tart and Mickey Brownie. Tea lovers out there, try their Tea Time Petit Cake. This bakery has a little something for everyone! I'm personally all about that macaroon life, when I travel with Sundance Vacations to Orlando Florida!
I'm spilling the tea about this Disney tea room. Garden View Tea Room is located at Disney's Grand Floridian Resort & Spa. Serving over 20 different flavors of tea, including Eros, Jade Leaf, and Mad Hatter's Tea Party. I wonder which one I'd pick? Get it wonder, like wonderland… Ugh forget that lame joke! From the white porcelain cups to the fresh flowers, this classic tea room is the picture of elegance. Choose from four different meal packages, that include courses based on prices ranging from $35-$150. I recommend the three-course Derbyshire Tea. The first course is finger sandwiches, berries, cheese, and lavosh. The Second course is a Buttery scone and a jam tart. The third course is a choice of pastries, strawberries and cream, or an English trifle. Children ages 3-9 can enjoy Mrs. Potts Tea lunch, which includes a "Dark Tea" that is really just chocolate milk. Tea times are 7 days a week from noon to 4 p.m. If you want to feel as fancy as an English Rose, check out Garden View Tea Room.
The name is a mouth full, but you will be in awe of this sweet treat experience! This unique dining package includes VIP seating to an outdoor musical called Fantasmic! Enjoy a VIP seat at the Fantasmic! Theater located at Disney's Hollywood Studios, while snacking on tasty desserts inspired by the show. The menu includes chocolate covered strawberries, cupcakes, cheese and crackers, and make your own "dirt and worms" pudding. They even offer alcohol beverages for those 21 years of age. This is one of the most exciting ways to satisfy your sweet tooth at Disney World. Reserve your seats to see Mickey and his pals defeat evil with the power of friendship. The show features all your favorite classic Disney characters, like Cinderella, Aladdin, The Little Mermaid, and Peter Pan. Reservations can be made 45 minutes prior to each show. Advanced reservations are preferred, but walk ins are welcome. This show will entertain kids and adults of all ages!
Epcot is home to the last sweet shop on my list. Boardwalk Bakery is a little bit different than other Disney bakeries, because they also serve breakfast! On the menu is a Bounty Platter that comes with scrambled eggs, breakfast potatoes, bacon, sausage, and a mini croissant. Also available for all you early birds out there, is a breakfast sandwich with bacon, egg, and cheese served on a buttery croissant. Now let's get back into the desserts! This place is full of sweet treats like key lime tarts, Oreo cupcakes, blueberry muffins, and crum cake. Giving you nostalgic vibes, this bakery is styled after the 50's. Checkered floors and bright red leather furniture brings a retro spin to the Disney dining experience. If outdoors is more your speed, enjoy a Mickey Tart while sitting along the water at Boardwalk Bakery!
---
For more information, updates, travel tips and news from Sundance Vacations, be sure to follow us on the following social media outlets:
Any Alice in Wonderland fans out there? Disney World is home to Cheshire Café! Try their Cheshire Cat Tail! It is a pastry filled with cream and chocolate chips, topped with pink and purple icing! https://t.co/4aI8yaKrsd pic.twitter.com/vXjTwtEDna

— Sundance Vacations (@travelsundance) June 26, 2018
Summary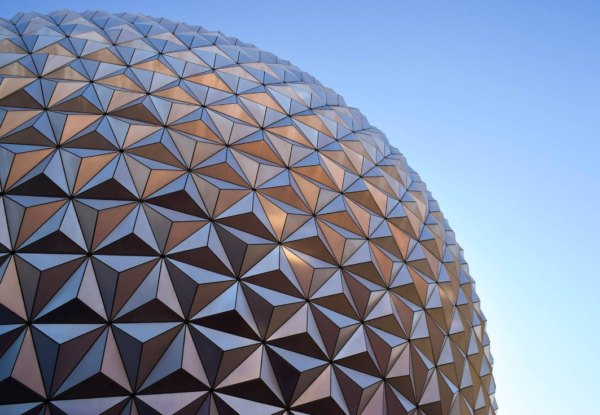 Article Name
Top 5 Disney Sweet Treat Stops
Description
Disney World is full of hidden gem cafés, bakeries, and tea rooms, you might not know about. Check out these top 5 Disney sweet treat stops!
Author
Publisher Name
Publisher Logo