We understand that the last few years may have put a damper on your travel plans, but 2022 is going to be your year!
The question isn't what can you do in Mexico, the Dominican Republic, Jamaica, Aruba, and the Caribbean, it's what can't you do? Whether you're seeking adventure or relaxation, there's a variety of activities that will fulfill your vacation wants and needs in these tropical paradises.
Luxury, comfort, and an unforgettable time is what you'll experience at Sundance Vacations properties. 18th-century colonial Spanish design, sheek, modern atmospheres, and country charm are what make each of these resorts unique. Spas, swimming pools, and beaches are only some of the amenities offered by these oceanfront resorts. They're also located right in the center of all the fantastic activities you're going to want to experience!
---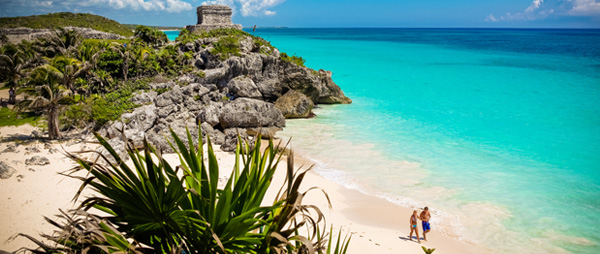 Mexico
Cabo San Lucas, México
Pack your bags and plan for a one-of-a-kind vacation to Cabo San Lucas. Lounge on the beach and watch crystal waves lap at the sandy, white shore, or strap on some snorkeling gear and jump into the Playa El Médano ocean–the most popular ocean and beach in the area. Exciting ATV tours, calming sailing tours, and camelback riding excursions are only a few of the activities and sports you can experience in Cabo San Lucas. Sundance Vacations recommends staying at the Cabo Azul Resort, a resort full of flair and natural elegance, located near the Sea of Cortez.
Puerto Vallarta, México
Puerto Vallarta–a city known for its picture-perfect beaches and thrilling nightlife. One of its most popular attractions is the Rhythms of the Night Cruise & Dinner Show, an extraordinary acrobatic show. You'll be so entranced by the performers that you may miss the scenic sights as you sail through the Bay of Banderas. Fine art, culture, and culinary delights is what Puerto Vallarta is known for. Sundance Vacations recommends booking a stay at Club Regina Puerto Vallarta, a traditional ambience with relaxing ocean and marina views.
Playa Del Carmen, México
Playa Del Carmen is a Mexican city deeply rooted in history. Known for being home to Mayan and Tulum Ruins, Playa Del Carmen offers various tours that allow visitors to observe and explore the ancient architecture. An absolute must in the Chichen Itza Tour, a bus tour that takes you to one of the seven wonders of the world! After visiting the ruin, you can take a dip in a cenote–an authentic Mexican experience you won't find anywhere else! Between archeological tours, adrenaline surging ziplines, and soothing catamaran rides, you'll never run out of new things to try. Sundance Vacations recommends checking out Hacienda Tres Rios, an all-inclusive resort with architecturally acclaimed accommodations.
---

Dominican Republic
Puerto Plata, Dominican Republic
Puerto Plata is a city admired for the endless, virgin beaches that stretch across the length of the territory. Not only that, but it has some of the best waterfalls that the Caribbean has to offer. Hike along the 27 waterfalls of Damajagua and wade through dreamy pools made of limestone. Looking for something a little less strenuous? Puerto Plata's Ocean World offers the memorable experience of swimming with an Atlantic bottlenose dolphin. You're definitely going to want to befriend these loveable sea mammals! If looking to stay in Puerto Plata, Sundance Vacations recommends booking a stay at the Presidential Suites By Lifestyle, an all-inclusive resort which provide guests with a peaceful, indulgent retreat.
---

Jamaica
Negril, Jamaica
You won't find waters more pristine and aquamarine than the waters in Negril, Jamaica. Their motto "One Love, One World" truly encapsulates the hospitality you'll encounter during your vacation to Negril. Speaking of, you're absolutely going to want to hop aboard the One Love Bus Bar Crawl! This bus tour will take you to local bars where you can sip on Jamaican brewed specialties while experiencing authentic Jamaican lifestyle. A boatload on catamaran cruises can be found around every corner, but bamboo rafting should be your go-to mode of transportation for a unique, Jamaican adventure. Sundance Vacations recommends staying at the Country Country resort, which features soft Caribbean colors and gingerbread wood trim set in lush tropical gardens.
---

Aruba
Noord, Aruba
Noord is a bustling city most known for its colorful nightlife, shops, and mouth-watering food, but for golf enthusiasts, Tierra del Sol Resort & Golf is a sight to behold. The PGA championship 18-hole golf course provides immaculate views of the Caribbean Sea with each swing. The heart and soul of Noord is the California Lighthouse and the Alto Vista Chapel–both of which are must-see historical sites that provide breathtaking views of the district. While staying in this Dutch-named city, Sundance Vacations recommends that you book your perfect room at Azure Beach And Blue Residences, two condominium complexes located across from one of Aruba's most stunning beaches, Eagle Beach.
---

Caribbean
Philipsburg, Sint Maarten Dutch Caribbean
The Dutch city of Philipsburg is the definition of grace and style. On this island, you'll find a distinctive mix of Dutch-Caribbean culture that exists only in Philipsburg. The capital is seeped in military history and is the home of Fort Amsterdam, a stone structure used in 1631 as defense. If you're not a fan of historical outings, fear not, the bright shops, lavish jewelers, and lengthy boardwalks will more than make up for it. Spend your time exploring all the city has to offer into the wee hours of the night! When planning a stay in Philipsburg, Sundance Vacations recommends staying at Royal Palm Beach Resort, a resort poised on a pretty bay with the powdery sand beach just steps away.
---
Want to read more about exotic vacation destinations? Check out more articles on the blog!
Volunteer Tourism: 3 Exotic Places to Volunteer on Your Next Vacation
Visit Playa del Carmen with Sundance Vacations
Sundance Vacations Destinations: Things to Do in Costa Rica
---
For more information, updates, travel tips and news from Sundance Vacations, be sure to follow us on the following social media outlets:
Summary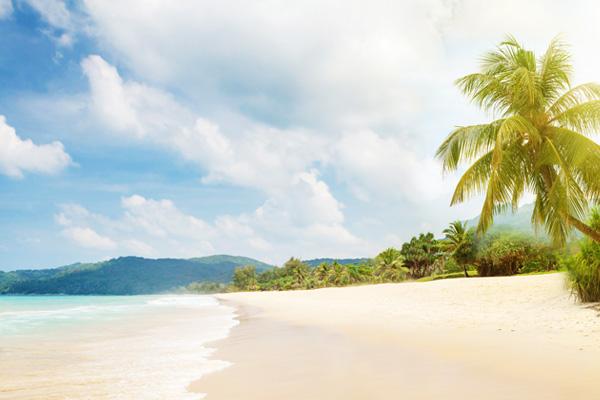 Article Name
Best Exotic Beach Destinations for 2022 | Sundance Vacations
Description
We understand that the last few years may have put a damper on your travel plans, but 2022 is going to be your year! Sundance Vacations is here to show you what you can do when visiting Mexico, the Dominican Republic, Jamaica, Aruba, and the Caribbean!
Author
Publisher Name
Publisher Logo