Sundance Vacations Destinations, Perfect for Volunteerism/Voluntourism
Sundance Vacations predicts a surge in volunteer tourism, sometimes referred to as volunteerism or voluntourism, in late 2016 due to the canonization of Mother Teresa this coming September.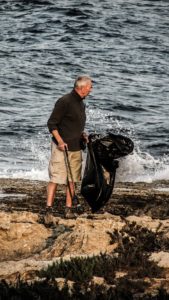 Thomas Rosica, a spokesman from The Holy See, stated in late 2015 that the well-renowned Mother Teresa would be declared a Saint by the Orthodox, Oriental Orthodoxy, Roman Catholic and Anglican churches for selfless and virtuous acts throughout her life.
Considering all of the volunteer work Mother Teresa did to save hundreds of lives in many countries, her canonization is sure to inspire others to lend a hand to others across the globe. In fact, travelers may even consider using part of their vacation time to honor her mission by volunteering abroad.
A quick Google search may give you some great volunteerism options for your next vacation, but some of these volunteer abroad programs involve paying thousands of dollars and confine you to helping for a week to few-month stint. Who wants to PAY to volunteer? You're offering your time and effort already, and there should be options to volunteer for free for those who have the will but not necessarily the extra funds.
Sundance Vacations has options for you to make an impact without breaking the bank or committing to month-long projects on your next vacation. Check out these fantastic tropical escapes and how you can make a difference during your stay abroad with us.
Volunteer Tourism in Maui, Hawaii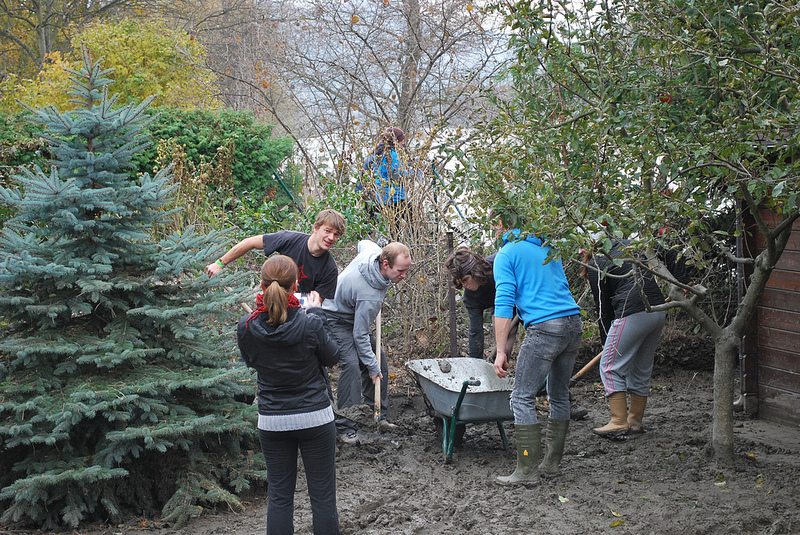 The Hawaiians have a word that embodies the idea of teamwork: Laulima.
Although its direct translation means, "many hands working to together," or simply, "many hands," the word reveals something special about Hawaiian culture.
Hawaiians believe strongly in working together to complete their goals. As part of an isolated island, collaboration is ingrained in the culture. People of the island "live aloha" or value and love others and are always eager to lend a hand.
There are a number of ways you and your family can help on this tropical island. From maintaining Hawaii's gorgeous foliage to helping some local animals, you'd be surprised what only a few hours of your vacation time could mean for residents of Maui.
Plant Some Greenery
Help boost the spirit of the land and the unity of the people by cleaning up the Maui coast.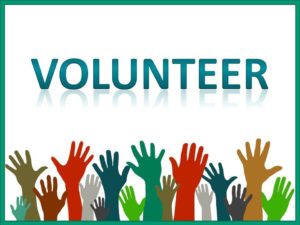 The Hawaiian Islands Land Trust seeks volunteers to help manage plants on their sand dunes and wetlands in Wailuku every Friday morning.
The coast has some invasive and overgrown plants that need some TLC to maintain Hawaii's natural greenery. Volunteers will be trimming back plants, removing invasive species and replanting native vegetation.
The clean-up takes place from 8 a.m. until 12 p.m. four times a month, making this volunteer opportunity the perfect morning project for travelers staying the weekend.
The Maui coastline is located about 35 minutes from our Sundance Vacations Maui property and is an easy drive for travelers to volunteer.
Click here for more information on the Hawaiian Islands Land Trust volunteer opportunities and see what else you could do to help around the coastline.
Love the idea of landscaping, but can't make a Friday morning clean-up? Visit Volunteer on Vacation in Hawaii for details on gardening in the Maui Nui Botanical Gardens or trailblazing new paths within the Na Ala Hele Trail and Access System.
Save Farm Animals
Animal lovers will enjoy volunteering at Leilani Farm Sanctuary on their next trip to Hawaii!
This sanctuary is only about 35 minutes away from our Sundance Vacations property in Maui and has many animals roaming freely on the farm.
Animals that travelers will find on the farm include: donkeys, goats, chickens, cats, pigs, tortoises and more.  Leilani has tons of rescued critters who call their land home.
This non-profit is always looking for volunteers to help out on the farm every Monday and Wednesday morning at 9 a.m. Groom a playful dog, clean out animal pens or the barn and much more during your stay in Maui!
There is always something to do at the farm, so don't be afraid to give them a call at 1-808-298-8544 or shoot them an email at laurelee@leilanifarmsanctuary.org to see what you could do anytime during the week.
Other animal related projects that could use some help include the Maui Forest Bird Recovery Project  and the Haku Baldwin Center. Some tasks at Maui Forest include lawn care, seed collection and more, while volunteers at Haku Baldwin can assist with therapeutic horse riding programs. Visit their websites for more information on volunteer tourism in Maui, Hawaii.
Take a Dip
Get your feet wet at Maui Fishpond and help restore one of the last remaining Native-Hawaiian fishponds along South Maui's coastline!
Their fishpond wall is slowly crumbling and in need of restoration. The Maui Fishpond workers are looking for volunteers who can lift rocks weighing 25 pounds or more from nearby waters to add to the fishpond's wall.  (Those who come should be sure to bring protective gloves and close-toed water shoes!)
Volunteers meet the second and last Saturday of every month from 8 to 10 am at Kalepolepo Park in North Kihei, which is only 10 minutes from our Sundance Vacations property in Maui!
Check out the Maui Fishpond Association for more details or contact their Executive Director Joylynn Paman at 1-808-359-1172 or koieie@mauifishpond.com.
Can't do that much lifting? There are dozens of volunteer opportunities on your trip to Maui. Check out Maui Information Guide for other opportunities to volunteer.
Sundance Vacations properties in Hawaii:
Maui Banyan in Hawaii
Hotel Molokai in Hawaii
Volunteer Tourism on Nevis in the Caribbean
The island of Nevis in the Caribbean is an amazing tropical destination for travelers who enjoy adventure. From rainforests with miles of thick jungle to the stunning coastline, this beautiful paradise is home to many great places to volunteer while abroad.
The island itself is only 36-square miles in size and with the main road only spanning 20 miles around, you won't have to travel too far to volunteer.  The people of this tiny island are always eager to join together with volunteers to maintain their land and its life.
Watch baby hawksbill sea turtles scurry to the ocean, pick up some trash on the beach or pay a visit to an elderly care center during your stay. You'll be sure to stay busy on your Sundance Vacations trip to Nevis in the Caribbean.
Check out what Nevis offers and then see what you could offer Nevis by learning more about ways to volunteer on the island.
Protect Sea Turtles
Volunteer at the Nevis Turtle Group by monitoring the beach at night and helping turtles find their way to the ocean!
Beach monitoring is vital in Nevis to protect turtle nests from poachers who take eggs and turtles to sell. Nevis Turtle Group volunteers are essential to ensuring the baby turtles are safe from the danger of nest robbers.
Nevis Turtle Group's volunteers do more than guard the nests; they patrol the beach to collect information about the numbers of turtles nesting and tag them to study their nesting patterns. This helps international-sea-turtle biologists track their movements and protect their nests while the babies develop.
Volunteers have the opportunity to hold sea turtles for measurements after tagging and watch them scurry across the sand to safe waters.
In fact, volunteers help the Turtle Group thrive. Past volunteers have helped them surpass tagging numbers and advance their monitoring efforts. See how these volunteers saved some Hawksbill Sea Turtles on their website.
The group hosts nighttime walks at 9 p.m. on Lover's Beach in Nevis. Only 20 minutes from our Sundance Vacations property in Nevis, this volunteer opportunity is great for families with children to interact with the wildlife in St. Kitts and Nevis.
To find out when you and your family can help, please contact Lemuel Pemberston at 1-869-665-1814 or email Nevis Turtle Group at nevisturtle@yahoo.co.uk.
For animal lovers who aren't fans of the sand, you could always walk the friendly dogs at C.A.R.E. Nevis Animal Society or make a difference at Nevis Ark- Nevis Humane Society.
Clean Up the Beach
Be a part of the annual International Coastal Cleanup — that has been going strong for 30 years — and ensure the Nevis waters are free of garbage.
The Nevis Historical and Conservation Society (NHCS) holds a "Trash Free Seas" cleanup every year in September to educate others on the impact of pollution and littering.  People participate around the world to help the Ocean Conservancy produce an annual snapshot of our marine debris problem.
The 2014 clean-up team consisted of 250 people who picked up 3,150 pounds of trash along 10 miles of Nevis coastline.  Simply spending a few hours picking up trash and debris keeps the waters clean and Nevis beautiful.
Please contact the Nevis Historical and Conservation Society to register for the cleanup by emailing them at info@nevisheritage.org or giving them a call at 1-869-469-5786.
Not going to be in Nevis is September? Check in with the NHCS for more opportunities to help.
Support the Elderly
There are nursing homes in Nevis where volunteers spend time with the residents.
Flamboyant Nursing Home in Nevis is a care center for the elderly attached to Alexandra Hospital. Volunteers often come to feed residents who struggle eating on their own. Sometimes visitors will even read or sing to guests for their entertainment.
The Rotaract Club of St. Kitts often goes in groups to assist the people of the home. Contact them on Facebook for information on tagging along or to learn more about Flamboyant.
You could also reach out to Flamboyant directly at 1-869-469-5473 and ask to schedule a time to come in.
Other nursing homes on the island include De Royalty Elderly Nursing Home and Safe Haven Elderly Care Facility. Check out their contact information on St. Kitts & Nevis Yellow Pages!
Sundance Vacations properties in Nevis:
Monkey Rock in Nevis, Caribbean
Volunteer Tourism in Playa del Carmen, Mexico
The Yucatan Peninsula is a region in Mexico known for its exquisite blue waters and swaying palms. Its culture makes it the perfect place for voluntourism abroad.
The Spanish culture is known for its emphasis on family, explaining the Mexican people's large networks of cousins and friends as well as their hospitality towards newcomers. People in the region love to host parties and make guests feel welcome by flowering them with food and merriment.
This social aspect is what makes volunteering so easy in Playa de Carmen and the neighboring island of Cozumel; people are always eager to come together to help one another!
Read to children at a nearby orphanage, help spay or neuter stray cats in Playa del Carmen or purify some water in Cozumel. No matter what you do on your voluntourism adventure, get ready to socialize and make some new friends on your Sundance Vacations trip to Mexico!
Visit an Orphanage
Volunteer at an orphanage on the neighboring island of Cozumel!
Cuidad de Angeles (City of Angels) is a group home for children in Mexico who were abandoned or faced neglect.
They are always seeking Christian volunteers to help raise the children by the principles of the Bible, stimulating them by reading books, coloring and organizing other activities.
The City of Angels' 30-plus children range in age from 4 to 18 and come from different parts of Quintana Roo.
Cozumel is just a 45-minute ferry ride from our Sundance Vacations property in Playa de Carmen, Mexico. Adults can travel on the ferry for $10.50 at various times for a day trip to Cozumel. Be sure to check out the Cozumel Ferry Information to plan your departure times.
Cuidad de Angeles requests a minimum two-week notice to schedule a visit and that all volunteers are at least 21-years old. Please visit their website to plan a visit to Cuidad de Angeles. Contact them directly by emailing them at president@ciudaddeangeles.org.
Want to help children directly in Playa del Carmen? Consider packing some school supplies to donate to KKIS- Keeping Kids in School or going with them to local schools to teach English to students.
Spay/Neuter Friendly Cats
Okay, so you won't actually be doing the spaying or neutering yourself, but this animal shelter needs assistants!
No experience is needed to learn how to help with the spaying/neutering process at Coco's Animal Welfare in Playa del Carmen, Mexico; they'll show you what to do!
Travel around the island with the crew to set up trappings to capture cats to spay/neuter. These stake-outs are usually set up early morning or late at night and only require some patience. Others go around and bring food to local colonies of feral cats.
Ask them about adopting to bring home a kitty of your own. The adoption process is a lot easier than you'd think! You might leave the island with a priceless souvenir.
Send Coco's Animal Welfare an email at info@cocosanimalwelfare.org for more information on volunteering on your upcoming vacation.
Playa Animal Rescue is another animal-oriented organization that offers opportunities to visit with animals, except they have dogs instead of cats! Help the pooches with training and getting them out for exercise.
Meet Some Friends
Friends of Cozumel is an informal network of families and volunteers who benefit the community of Cozumel.
This network participates in an amazing variety of causes which support children, schools, ministries and so much more on the island.
From hosting workshops like teaching local women how to sew or offering gardening or craft demonstrations, Friends of Cozumel does all they can to help individuals learn while having fun.
They partner and lend a hand to organizations that support children with disabilities such as Rancho Universo, a rescued-horse sanctuary that provides equine therapy, and donate supplies and time to school districts to ensure students have proper school supplies and funding to flourish.
A recent 2016 project of Friends of Cozumel was to construct and donate water purification systems so that businesses and families could have clean drinking water.
To see if there is any way you and your family can help on your upcoming trip to Playa del Carmen, please reach out to Miguel Zetina at Camcozumel@hotmail.com or give her a call at 1-515-249-3060. Also, be sure to check out the Friends of Cozumel contact page or poke around their website for more details.
Sundance Vacations properties in Mexico:
Mayan Palace Riviera Maya in Mexico
Conclusion – Make a Difference on Vacation
There are many ways that you and your family can help others at these tropical destinations on your vacation abroad.
Mother Teresa herself said, "I alone cannot change the world, but I can cast a stone across the waters to create many ripples."
Create your own ripples with your family by setting aside a few hours on your upcoming vacation to help others.
Information on many local businesses and organized charitable efforts in these tropical regions is not even available online. It's just spread around by word of mouth on the islands. This makes it difficult for their need for help to be heard and for our travelers to pre-plan their volunteer tourism, however, be sure to talk to locals when you arrive to find out more you could do to help!  Sometimes the best things happen when you least expect them so be sure to ask around.
Also be sure to follow Sundance Vacations on social media to stay updated on new voluntourism opportunities around our properties: