Travel with Sundance Vacations to Costa Rica
There are tons of things to do in Costa Rica while traveling with Sundance Vacations!
Costa Ricans live by the words "pura vida" which means "pure life" and "no worries" and is a great reflection of how your vacation in Central America could be with us.
Our spacious Sundance Vacations property in Costa Rica is the Condominium Pacifico, located in Playas del Coco, Guanacaste.
It is a gated 175-acre community surrounded by the Pacific Ocean and over 600 miles of shorelines, mountains and volcanoes.
Besides our suite accommodations, Costa Rica offers a number of things to keep you entertained on your trip.
Whether you are checking out the unique wildlife, planning your outdoor adventures, or your leisurely relaxation, there are tons of things to do in Costa Rica on your Sundance Vacations getaway!
Discover Exotic Wildlife & Sightsee
Let's just dive right in! Rich Coast Diving in Playas del Coco will take you diving to discover sharks, rays, sea horses and more.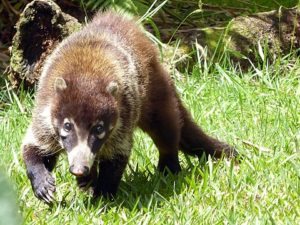 For those who don't want to dive, they also have shallow water snorkeling to see many colorful fish or starfish! It's a great opportunity to take a boat out to the Catalina Islands to see unique sea life and see the beauty of the mass ocean before you.
If swimming is not your thing, jump aboard a 45' C&L Marine Explorer boat for day out on the water with Sea Bird Sailing Excursions. You'll have a chance to see wild dolphins and whales while feeling the ocean breeze on your face and seeing breathtaking views of Coco beach and the entire Papagayo peninsula.
Time to monkey around! The Monkey Farm is run by a group of international volunteers and is calling itself the first "completely self-sufficient and sustainable" wildlife rescue center in the world.
In addition to taking care of the free roaming monkeys, volunteers also practice organic farming and gardening to support the animals on the land.
Tours Your Way gives you a ride through various areas to discover unique wildlife too! Their educated guides know a lot about the animals and can answer questions about the local culture and area as well.
There's brightly colored birds and butterflies, large iguanas and reptiles, fuzzy sloths and coatis and of course all your underwater life to discover on your trip to Costa Rica.
Volunteer to Make a Difference
Why not lend a helping hand on vacation?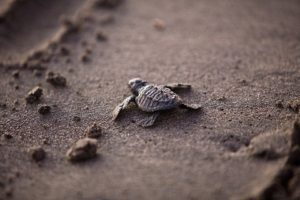 Volunteer opportunities don't have to be "grunt work." Many programs in Costa Rica teach you about conservation while you experience the tropical environment and meet some friendly locals.
Goabroad.com has a number of providers with ways to help on your trip, including week long projects or day projects that would be perfect to add a splash of adventure and philanthropy to your getaway.
Projects sponsored by Maximo Nivel involve helping with sea turtle conservation, eco-agricultural coffee farming, animal care and more.
You can even earn the Presidents Volunteer Service Award and learn some Spanish!
Tropical destinations are a wonderful place to volunteer and give you the opportunity to enjoy both the unique area and the culture around you.
Check out these other Sundance Vacations destinations perfect for voluntarism, including volunteer opportunities near our properties in Hawaii, the Caribbean and Mexico.
Be Adventurous & Experience a Thrill!
Tomato Adventures has the word right in their name. They offer just about any kind of adventure you'd like to have on your Sundance Vacations trip to Costa Rica.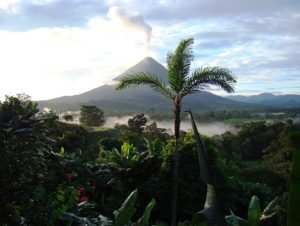 Zip-line down the side of the Rincon de La Vieja volcano on their Borinquen canopy tour! It includes the zip-lining, horseback riding and a mud bath.
Tomato Adventures also offers whitewater rafting, fishing trips, and birdwatching tours.
Memo Adventures offer a number of tours as well, some on ATVs and other things to do in Costa Rica near Playas del Coco!
Want to get up close to an active volcano? Arenal Volcano is one of the world's most active volcanos, in the top ten actually! You can explore there with Memo or take a tour through sulfur springs. They also offer guided experiences through a number of national parks such as the Palo Verde or Selvatura Park.
Palo Verde consists of an endangered ecosystem in Central America and is home to many crocodiles!
Relax and Smell the Tropical Flowers
Some of you may not be jumping for joy at the end of submerging yourself hundreds of feet under water or scaling up a volcano that's puffing out smoke!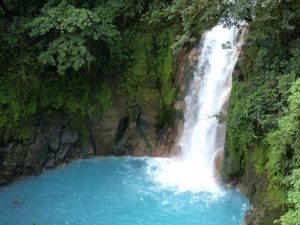 That's okay. There are plenty of relaxing activities and things to do in Costa Rica.
Memo Adventures offers a Monteverde Cloud Forest Combo where you can see dazzlingly butterflies and learn more about their forest ecosystem at an educational center. Many of the forests have stunning flowers or tropical plants for you to see as well.
They also offer a tour of the town of Guanacaste, where you can learn about the village's ancestors and their art of pottery making.
Costa Rica is a lovely area for souvenir shopping as well to purchase one-of-a-kind art work or handmade decorations.
Maybe you'd like to take a dip in one of Costa Rica's hot springs, visit a spa, experience your first mud path or take a leisurely walk to a waterfall. Whatever relaxing activity you have on your mind, you're sure to be able to do it on your trip!
As always, for more information, updates, travel tips and news from Sundance Vacations, be sure to follow us on the following social media outlets:
Trying to escape the winter already? Costa Rica might be the perfect place for you to head this time of year! https://t.co/mBZxvVtDxB pic.twitter.com/YeaqIW3KXf

— Sundance Vacations (@travelsundance) November 8, 2017