Looking to plan your next vacation early? We think you should! With Sundance Vacations, you can book your getaway up to 365 days out! So, why not book sooner rather than later?
Now, you may be thinking, "where are the best places to travel during the spring and summer seasons?" Luckily, travel is our area of expertise! Below are the best locations to travel to in the spring and summer!
---
New Orleans, Louisiana
When thinking of New Orleans, typically the first thing that comes to mind is Mardi Gras. Mardi Gras is one of the most popular celebrations in the world. While New Orleans is most famous for its Mardi Gras celebrations, there is much more to see (and eat) while visiting the great state of Louisiana!
Things to do:
The biggest event that takes place in New Orleans, Louisiana during the spring is Mardi Gras. The Mardi Gras festivities, such as parades, start as early as January. The Germaine Cazenave Wells Mardi Gras Museum is free and open to the public and features a collection of Mardi Gras Carnival court gowns, costumes, and other memorabilia that is worth seeing! Another museum that is worth visiting is the Louisiana State Museum: Carnival. Mardi Gras is a very important part of Louisiana's culture, and this museum shows the extraordinary tradition through rare artifacts, costumes, and more.
While Mardi Gras is a once in a lifetime experience when visiting Louisiana, Cajun cuisine is a must-try, especially for foodies. March is the start of crawfish season, and from personal experience, you'll want to taste crawfish fresh from Louisiana waters. Along with crawfish season starting up, other Cajun cuisines like gumbo and jambalaya are a must-try, as well. For those of you who have experienced these amazing dishes, about 5 hours outside of New Orleans located in Shreveport, Louisiana there is the Battle of the Gumbo Gladiators. Teams will battle for the title of Gumbo Gladiator and winners will be chosen after a blind judging process has been done. This event is family friendly and offers free admission!
Only 8 miles outside of New Orleans the 47th Annual Louisiana Crawfish Festival will be held from March 23rd – 26th. This event will offer live music, amazing food, handmade crafts, amusement rides, and more! This event offers fun for the whole family and will provide the ultimate Louisiana experience!
For more ideas that you can do all year round check out our Travel to New Orleans with Sundance Vacations blog!
Where to Stay?
Not sure where to stay when visiting New Orleans? Sundance Vacations offers a property in the heart of New Orleans. Hotel Vinache is located less than a mile from the French Quarter, Bourbon Street, and Jackson Square! Not to mention it's only 15 miles away from the Louis Armstrong New Orleans International Airport!
---
Breckenridge, Colorado
When thinking of Colorado you may think of mountains, rivers, old cities and towns, etc. These are just a few of the beauties Colorado offers. During the spring, there are so many activities you and your family can experience to see the unique beauty of Colorado.
Things to do:
Breckenridge is most popular for skiing, snowboarding, and other winter activities. For our skiers and snowboarders, the best time to start your day is mid-morning. The snow is typically harder in the morning and gets slushy in the afternoons. The most popular peak in Breckenridge is Peak 7. It is easily accessed by the in-town gondola and is a great location for intermediate skiers and snowboarders. Another must visit peak is Peak 8 which is the heart and soul of Breckenridge.
If skiing and snowboarding isn't quite your thing, sledding is another fun activity to take part in while visiting Breckenridge. Carter Park is one of the most popular sledding spots in Breckenridge and it is free, you'll just have to supply your own sled! This location can get quite busy as the day goes on, so make sure you plan and beat the rush!
If you're looking for something more extreme…check out Extreme Sledding at Country Boy Mine! This downhill track is a little over half a mile long which makes is the county's longest, and most adrenaline pumping operation!
A must-do when visiting Breckenridge is touring the scenic trails, and what better way to do that then from a heated snowcat? The tour is about 90 minutes long and provides you with the opportunity to view the beautiful country ski trails and wildlife habitats. Since this is one of the most popular experiences in Breckenridge, make sure to make your reservations as soon as possible.
Where to Stay?
Sundance Vacations offers a property in Vail, Colorado which is only 45 miles (est. 55-minute drive) from Breckenridge! The Christie Lodge offers one-bedroom and three-bedroom accommodations. If you're looking to go skiing but don't feel like making the drive that day, Beaver Creek Ski Resort is located just 2.8 miles away from our property.
---
Pigeon Forge, Tennessee
Pigeon Forge is the best location for your next getaway. Pigeon Forge, along with Gatlinburg, are set in a more secluded location on the state. Don't let the seclusion fool you, though. This location is close enough to all the action, yet far enough away where you can still have that peace and quiet each night.
Things to do:
In March of 2023, Pigeon Forge, Tennessee will be hosting their annual Chuck Wagon Cookoff Weekend and Competition. Long before food trucks, early American chuck wagons fed hungry cowboys on the open prairies during cattle drives. Chuck wagon cooks relied on simple ingredients to guide their menus. The chuck wagon cook-offs aid in the preservation of cattle drive trail days as well as ensuring the authentic reproduction of the mobile kitchens. For the cookoff, all food items must be prepared onsite and using ingredients provided by the cooking teams.
For our automotive enthusiasts, every year the city of Pigeon Forge hosts a Spring Rod Run. This is the areas largest automotive event. The event features 25 awards, a huge swap meets with hundreds of show cars and car corral, and a large cash giveaway.
Every year the Music in the Mountains Spring Parade, formerly known as the Dolly Parade, is held in Pigeon Forge. This parade is held every April and led by Major League Baseball Hall of Famer Cal Ripken Jr. This parade is filled with local and visiting marching bands, cold-air character balloons, local attractions, and more!
No matter if you are a fan of Dolly Parton or not, Dollywood in Pigeon Forge is a family friendly attraction that is a must see. This theme park has been rated the "#1 Theme Park in the Unites States" by Trip Advisor as of 2022. This park offers traditional park rides as well as a water park!
Where to Stay?
The Sunrise Ridge Resort is nestled in the foothills of the Great Smoky Mountains in Tennessee, and just a few miles from Gatlinburg, Dollywood, and the park itself. Enjoy live entertainment or go camping, hiking, rafting, skiing, or snowboarding – welcome to the gateway of the Smokey Mountains! This location offers two-bedroom accommodations for you and your friends and family.
Our Bent Creek Resort Gatlinburg is located only 8.2 miles away from Pigeon Forge. This location is secluded which allows for relaxation while on vacation, yet it is close enough to everything that way you'll never miss any of the action. This location offers two-bedroom accommodations as well.
---
Carlsbad, California
For people who enjoy cooler weather, visiting Carlsbad, California during the spring is the perfect time! From March to May the average temperature in Carlsbad are highs of 65°F and lows of 50°F.
Things to do:
When visiting Carlsbad, California the most beautiful sight to see is the Flower Fields of Carlsbad.  The location offers a beautiful sight of flowering bulbs that bloom from early March to early May. The 2023 Season will run from March 1st to May 14th. The Flower Field is nestled between the Carlsbad Premium Outlets and Legoland California.
For our strawberry lovers, when visiting Carlsbad make sure to check out the Carlsbad Strawberry Company! You and your family can enjoy picking your very own strawberries! The strawberry season is typically February to July all depending on the weather.
Enjoy a fresh-air grocery store by visiting the State Street Farmer's Market. This farmer's market focuses on fresh fruit, vegetables, meat, fish, cheese, nuts, and so much more! This market is proud to provide the city of Carlsbad with products that are not typically found in local grocery stores. Throughout the spring months, the farmer's market is open from 2:30pm to 7pm.
Are you a fan of oysters and mussels? If so, make sure to check out the Carlsbad Aquafarm! Each tour at this location offers a Farm Discovery Walk, which shows the techniques and equipment used to support the growth and harvesting of their home-grown oysters. At the end of the tour, you'll get the opportunity to shuck oysters and even taste them!
Where to Stay?
Sundance Vacations offers a property in the heart of Carlsbad, California. The Grand Pacific Palisades Resort overlooks the beautiful Carlsbad Flower Fields and boasts 180 degrees of magnificent Pacific Ocean views. The resort is located less than a mile from some of Southern California's most stunning beaches. This location offers one-bedroom and two-bedroom accommodations.
Check out our blog Visit Carlsbad California with Sundance Vacations for more information on things you can do all year round!
---
For more information, updates, travel tips and news from Sundance Vacations, be sure to follow us on the following social media outlets:
Summary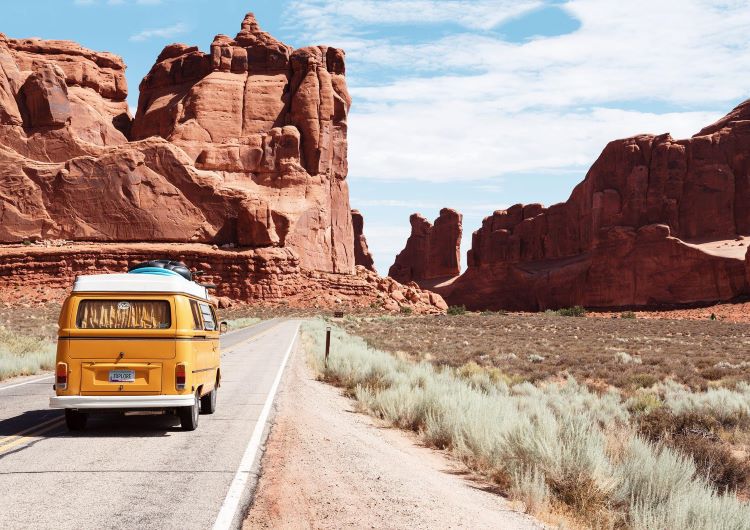 Article Name
Book Your Vacation for Spring and Summer!
Description
Looking to plan your next vacation early? We think you should! With Sundance Vacations, you can book your getaway up to 365 days out! So, why not book sooner rather than later? Below are the best locations to travel to in the spring and summer!
Author
Publisher Name
Publisher Logo