Williamsburg is a quaint, charming town in east Virginia that's jam-packed with rich American history. If you're looking to learn about the great United States of America, or if you're looking for an escape to a cozy corner of the world, Williamsburg Virginia is the perfect vacation destination for you! From March until May, temperatures range from a comfortable 40-75 degrees. It's also only an hour and seven-minute drive from Virginia Beach! Hop into spring with these must experience activities when you visit Williamsburg.
---
Busch Gardens Williamsburg
Busch Gardens Williamsburg sits on a whopping 422-acre patch of land and is praised for its delicious food and thrilling rides. A brand-new coaster is drawing in guests to Busch Gardens Williamsburg—The Pantheon! The world's fastest multi-launch roller coaster opened in 2022 and is themed around the fury and power of the Roman gods. With this new addition, the park's coaster count is now at eight—a tremendous amount for a theme park! You can experience classic rollercoasters like Invader, Loch Ness Monster, and Apollo's Chariot, to name just a few. If high-speed rides aren't your thing, try out the Turkish Delight teacups, the Kinder Karussel, and the Busch Gardens Railway. Rides aren't the only thing that this diverse theme park has to offer, you can also make some four-legged friends while at Busch Gardens Williamsburg. Get up close and personal with some Clydesdale horses, black face sheep, and Scottish Highland cattle. Feel free to take a break in the Abbey Stone Theatre and rest your legs, too. There, you can experience Celtic Fyre, a dance show that holds the title of five-time winner of the #1 Amusement Park Entertainment by USA Today. Don't forget to try some German, American, or Italian dishes at one of the various restaurants before you wrap up your day. Date-specific tickets start at $79.99 each, but you can buy an all-day ticket with a dining plan for $114.99. Shop, scream, and smile when taking your family to Busch Gardens Williamsburg!
---
Water Country USA
Water Country USA is the largest water park in Virginia and a sister park to Busch Gardens Williamsburg! Between whitewater rafting, racing waterslides, and thrill-seeking drops, there's no shortage of fun to be had. A new addition to a fan-favorite tube ride is coming to the park in May 2022—just a month away! The ride, Aquazoid Amped, will include a new special effects show, heart-pounding audio, and energetic bright lighting. There's also plenty of areas for children to splash around, too! The cow-themed Cow-A-Bunga is a low thrill, kid friendly area with heated pools, small slides, and interactive features. H2O UFO and Kritter Korral are also suitable for children, so be sure to check them out on your visit. Not in the mood for slides and rides? Looking for something a little more relaxing? No problem! Hubba Hubba Highway is a free-floating lazy river. Get comfortable in your tube, slip into the water, and enjoy the scenery as you drift through this calming river ride. There's something about swimming in the sun all day that makes us hungry. You too? Well, fret not, there are plenty of dining options at Water Country USA. Options consist of burritos, nachos, sandwiches, wraps, burgers, chicken tenders, hot dogs, turkey legs, and much more! There's also different beer and frozen drink options for the adults in attendance. You can save money on your visit by signing up for the all-day dining plan and deals. Single day tickets start at $47.99, or $82.99 with the all-day dining plan included. If the sun is shining during your Williamsburg trip, you're going to want to visit Water Country USA for some wet and wild fun!
---
Historic Jamestowne
Start your Historic Jamestown excursion off at the Visitor Center and watch an informative video about the area. You can also examine some exhibits before visiting the gift shop. Who says you can't purchase souvenirs before your tour begins? From there you can follow a suggested map over the footbridge and through the wildlife. Be sure to keep your eyes peeled for turtles, eagles, and a variety of different plant life! On your journey you'll see the Angela Site property, New Towne, the 1907 Memorial Church, and many different monuments and statues, including the tercentennial monument, John Smith statue, and Pocahontas statue. Though Historic Jamestowne is home to many early American historical pieces of the past, one of the most unique places to visit is the Jamestown Glasshouse—a recreation of a colonial glasshouse. As discussed on the Historic Jamestowne website, "artisans and interpreters are at work every day producing glass by hand in a similar manner to what the Jamestown colonists did 400 years ago.
We don't want to give away just how interesting this tour is; it's like you're walking through pictures of the past. Want to learn more about the tour and exhibits? You can read more and support the continuous research on the Historic Jamestowne website!
---
Historical Houses
There's a countless number of historic houses, halls, and plantations in Williamsburg, Virginia. If you're looking for a leisure, informative tour, we know of a few that shouldn't be missed.
The Governor's Palace was once the roosting place of the royal governors of Virginia. It was also a home for Patrick Henry and Thomas Jefferson—the latter being the third president of The United States of America. As stated on the Colonial Williamsburg website, "It was built to impress visitors with a display of authority and wealth." Tours are held every few minutes, which makes it easy to get into one of the tour groups.
The George Wythe House was built between 1752 and 1754 during the renovation and restoration of The Governor's Palace. General George Washington, later President George Washington, stationed in this famous house during the Revolutionary War. Tour hours are Wednesday, Saturday, and Sunday from 9AM until 5PM.
The Peyton Randolph House, sometimes also called the Randolph-Peachy House, was built in 1715 and is one of the oldest original houses still erect in Williamsburg. It's also considered to be one of the most haunted houses in Williamsburg, too, among many! Sightings of mysterious moving objects and people being pushed have been reported, as well as voices being heard through the house. If you want to risk a chance encounter with a poltergeist, keep and eye out for when this tour reopens!
Bassett Hall was built between 1753 and 1766 as a two-story 18th-century farmhouse. Constructed on 585 acres of brilliant green land, it was the home of John Rockefeller, Jr. and his wife Abby Rockefeller, and they would reside there while in Williamsburg to oversee the progress of the decades-long restoration, according to the Colonial Williamsburg website. Tours are currently closed but will hopefully open again soon!
---
Where to Stay?
King's Creek Plantation in Williamsburg, Virginia is a scenic vacation property set on rolling hills in York County, Virginia. Colonial Williamsburg is only three miles away while Yorktown and historic Jamestown are only 11 miles from the resort. Tennis courts and picnic areas with barbecue grills are conveniently located throughout the plantation. This private resort also features a clubhouse with heated outdoor pools, children's playground, and jogging trails. On top of elegant and roomy accommodations, a modern indoor aquatic center equipped with an indoor lap pool, hot tub, separate men's and women's locker rooms, sauna and a gym with state-of-art Cybex equipment are also available to guests. The resort's location is also convenient for those who wish to visit and experience all that Williamsburg's Historic Triangle has to offer. Also nearby are the Williamsburg National Golf Club, Water Country USA and Busch Gardens!
Check out more resorts in or around Williamsburg, VA on the Sundance Vacations website!
---
For more information, updates, travel tips and news from Sundance Vacations, be sure to follow us on the following social media outlets:
Summary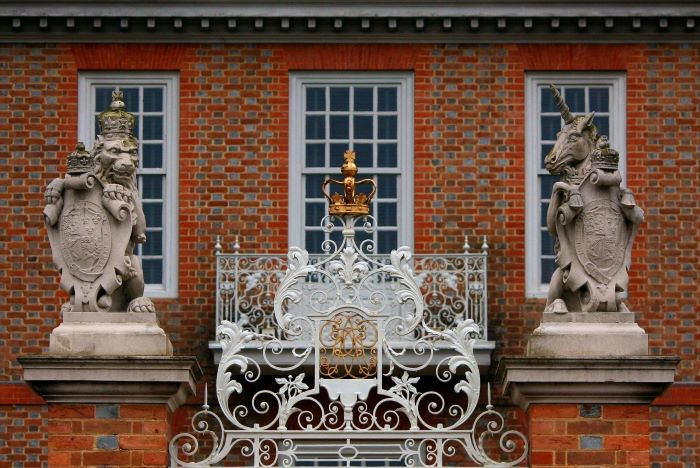 Article Name
Travel to Williamsburg, VA with Sundance Vacations
Description
Williamsburg is a quaint, charming town in east Virginia that's jam-packed with rich American history. If you're looking to learn about the great United States of America, or if you're looking for an escape to a cozy corner of the world, Williamsburg Virginia is the perfect vacation destination for you!
Author
Publisher Name
Publisher Logo