In need of gift inspiration for the jetsetter in your life? Christmas is so close that we can hear those sleigh bells ringing in the distance! If you're looking to shop on a budget or are in need of some small present ideas, your travel experts at Sundance Vacations came up with a list of some of the best travel related stocking stuffers!
---
Luggage Tags
Customized luggage tags are a great way to show off your personality during your travels while identifying your luggage in style!  Create a design based around your interests with fun fonts, shapes, colors, and patterns. We've seen some with keychain rings, buckles, and snap straps. Theme your luggage tag to your upcoming vacation! Maps, Disney characters, and state flags, are some  awesome options you can add to your luggage tag. Find custom luggage tags on Etsy!
---
Neck Pillow
The perfect way to stay comfortable during your long drive or flight! Neck pillows come in a variety of colors and designs, so you're likely to find the perfect addition to add to your carry-on. Memory foam neck pillows are great for extra support and comfort to the neck, head, and chin, and are great for those with chronic pain. Alternatively, the Ostrichpillow is a soft cylinder pillow that slides and wraps around your neck for ultimate coziness!
---
Passport Holder
Similar to luggage tags, you can also get customized passport holders, a lot of which are created around a specific destination! If you know a traveler that frequents a vacation destination, a themed passport holder might be the perfect gift. Besides for your standard passport holder, there are wallet-like holders with multiple compartments and identification holders. Travel wallets are a great way to keep all of your important information and cards in one safe place! Find custom passport holders on Esty!
---
Gift Cards
Some shops, restaurants, and other locations can only be found is certain states and countries. Gift cards are the best way to offer the receiver purchase freedom! Fast food chains like In-N-Out Burger and Fatburger are only found on the west coast, while grocery stores like Publix and Piggly Wiggly are usually found in the south. Be sure to check out local stores and attractions around the area to see if gift cards are offered!
---
Zero Waste Travel Kit
Here's an item for the thrifty, environmentally savvy people!. Many zero waste travel kits include items made of bamboo or Stinson silver, like forks, spoons, knifes, combs, and toothbrushes. Also, shampoo, conditioner, and soap bars. Everything in these boxes is reusable and environmentally friendly! If making a DIY kit, essentials include the above-mentioned items plus a deodorant bar, metal straws, a reusable water bottle, and more!
---
FUJIFILM Instax Camera
Perfect for your creative, artsy loved one! FUJIFLIM Instax Cameras allow for perfect, stylized photos that are instantly printed and can be stored as keepsakes! These cameras take a modern spin on much loved and now "vintage" Polaroid cameras. Colored filters can be places over the lens to give cool, funky effects to your pictures! Add a heart shaped cutout for heart silhouettes, or tinted shades of yellow, blue, red!
---
No Touch Door Opener
A great little gadget to use in public spaces to stop the spread of germs. Since we're dealing with the aftermath of COVID-19 pandemic, a no touch door opener is a relevant, beneficial gift. Avoid touching door handles and elevator buttons with this hygienic, handy keychain. Some even have an attached bottle opener and a stylus to scroll through your smartphone without touching the screen—a great tool to have while on the go! The hook shaped appendage can hook onto any door handle for easy access!
---
Looking for more gadgets? Check out "10 Gadgets to Take on Your Next Sundance Vacations Trip."
For more information, updates, travel tips and news from Sundance Vacations, be sure to follow us on the following social media outlets:
Summary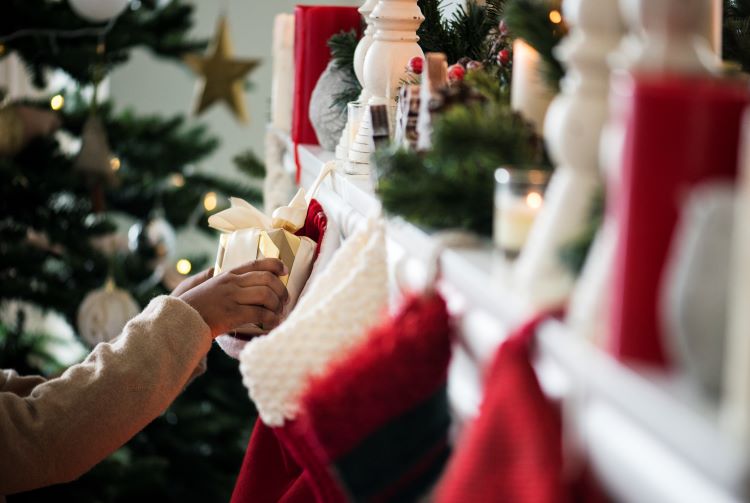 Article Name
Travel Related Stocking Stuffers
Description
In need of gift inspiration for the jetsetter in your life? We've come up with a list of some of the best travel related stocking stuffers!
Author
Publisher Name
Publisher Logo