Need tips for protecting your luggage? When you travel with Sundance Vacations, we want to make sure that your vacation experience is top-notch. Having to deal with lost or damaged luggage is crummy in any situation, so let's prevent that from happening. The only thing you should be worrying about while on your dream vacation is if you'll have enough butter to smother your lobster with for dinner! Here are some tips and tricks that'll help you avoid losing or harming your essentials.
---
Brightly Colored or Identifiable Luggage
It can be hard to hunt down your luggage when you have the same black softside suitcase as every other traveler. It's important to have identifiable features on your luggage. Brightly colored bags, character-themed suitcases, and patterned luggage will stand out. Adding a creative luggage tag or a special addition, like stickers, can make your belongings easier to locate in the event of lost luggage—plus, it gives your suitcase personality!
---
Apple AirTag
Almost everybody in America (heck, the world) is familiar with Apple products, but not everybody is familiar with the Apple AirTag. An airtag is a GPS tracking device that can be attached to keys, slipped into a wallet, or hung on a dog collar and location-tracked through an app. Using a handy dandy airtag loop, you can hook an Apple AirTag onto your luggage and always track its whereabouts. Ping it and find it with ease through the Find My app!
---
Packing Cubes
Packing cubes are a smart, convenient way to divvy up your clothing, makeup, sports gear, etc., into appropriate categories. No joke, I once had a tube of lipgoss pop open and the red, sparkly goo got all over a blouse I planned to wear to a fancy dinner. Ouch! Keep your toiletries, jewelry, and other items in small, compact bags that work as mini luggage carriers that fit perfectly inside your suitcase! Packing cubes come in many different colors, sizes, and number sets, so you're sure to find some that fits your needs!
---
Bag Protectors/Suitcase Covers
Bag protectors are clear, plastic coverings that easily slide over most suitcases. This extra layer of protection can protect the surface of your suitcase from dirt, scratches, and scrapes, especially when traveling on a conveyer belt. Suitcase covers are also more environmentally friendly than wrapping your luggage in cling wrap that you'll later throw away. Spandex covers are often favored over the plastic covers because of the appearance and ability to customize them.
---
Consider a Carry-on
When possible, I ALWAYS choose a carry-on over a checked bag. If you want to save time and keep your eyes on your luggage at all times, then you'd prefer this option, as well! Not only is it a safer option, but it's also sometimes a cheaper option. Most airlines offer carry-on bags as a free alternative to checked luggage. If you're worried about your luggage getting knocked around during turbulence, fear not! Overhead space is usually tight, leaving no room for things to roll around, unlike what might happen on belts with checked items.
---
Looking for more blogs relating to luggage packing tips and tricks? Check out "5 Tips to Prevent Losing Your Luggage" and "10 Gadgets to Take on Your Next Sundance Vacations Trip."
For more information, updates, travel tips and news from Sundance Vacations, be sure to follow us on the following social media outlets:
Summary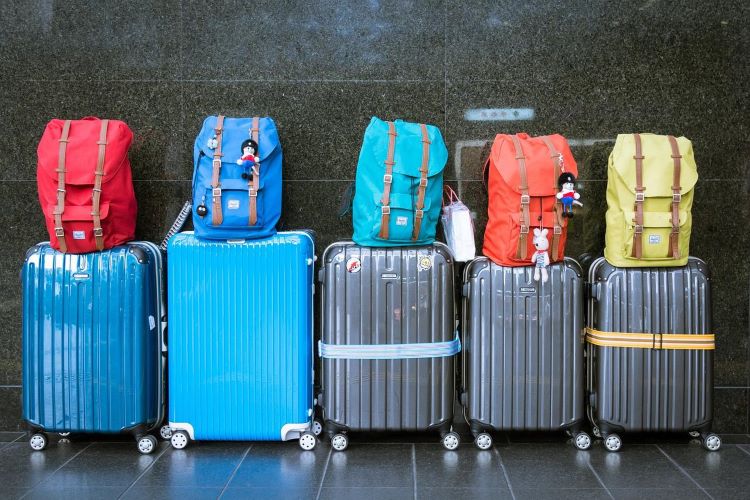 Article Name
Tips for Protecting Your Luggage
Description
When you travel with Sundance Vacations, we want to make sure that your vacation experience is top-notch. The only thing you should be worrying about while on your dream vacation is if you'll have enough butter to smother your lobster with for dinner! Here are some tips and tricks that'll help you avoid losing or harming your essentials
Author
Publisher Name
Publisher Logo