Besides for the innovative rides, delicious food, and enchanting atmosphere, the best part of visiting Walt Disney World is meeting your favorite characters! If you're looking for new signatures to add to your autograph book, you've come to the right place. Here are five rare characters to meet at Disney World while traveling with Sundance Vacations!
---
Max Goof
Best known from Goof Troop, A Goofy Movie, and An Extremely Goofy Movie, Max is pretty difficult to track down in the Disney parks. If you do manage to spot him, you can usually find Max in Magic Kingdom or Hollywood Studios sporting his signature purple pants, red t-shirt, bright yellow shoes, and backpack! It's unusual to find Max wandering around on normal park days, but he can sometimes be seen during themed events. You're not going to want to miss this loveable goof, we're told he gives the bets hugs!
---
Jack and Sally
Trust us, this spooky pair isn't commonly found in the parks—we know because they'd be hard to miss! You can probably guess when the best seasons are to encounter these The Nightmare Before Christmas characters… Yep, the closer to Halloween and Christmastime, the better your chances of snagging a photo-op. Mid-August through mid-December seem to be the months when they're most active. Unlike other characters on the list, you can only meet Jack and Sally during Mickey's Not-So-Scary Halloween Party or Mickey's Very Merry Christmas Party.
---
Mushu
In need of a spirit guardian? Well, this little red dragon might be hard to find! Mushu, the fierce protector of Mulan, is the rarest character on our list! When he's slithering and roaming about, you can usually find him at in the Chinese Pavilion In EPCOT—if you spot him, that usually means Mulan is nearby, as well! Mulan themed merchandise is also hard to locate, but in 2020, a Mushu shoulder plush was making its way around the parks. We're patiently waiting for its return! If you have one or manage to find one, leave us a comment!
---
The Brer Gang
When they're not getting into trouble on Splash Mountain, the rascally trio, Brer Rabbit, Brer Fox, and Brer Bear, are hard to hunt down! These rambunctious critters can sometimes be found in Magic Kingdom, specifically in Frontierland. If you're lucky, you can also catch these characters during Mickey's Not-So-Scary Halloween event. We're not sure how much longer these characters will be around to meet since the remodel of Splash Mountain into Tiana's Bayou Adventure is set to open in 2024, so track down their trails while you still have the chance!
---
Honest John and Gideon
Let's add another sly fox to the list, but don't forget his feline friend, too! These two are the sneaky anthropomorphic swindlers from Pinocchio. This duo is most commonly found in Magic Kingdom and will certainly stir up your magical day with their shenanigans. They've been previously seen at Mickey and Minnie's Surprise Celebration, as well. When on the prowl, these two are often spotted near Pinocchio and Geppetto. Though merchandise of these characters are rarer than the characters themselves, limited edition collector's pins from the parks can be found online!
---
There are several other rare Disney World characters, so look out for a part two of this post in the near future! Looking for more Disney related blogposts? Check out "Visit Disney World in March, April and May with Sundance Vacations" and "MUST TRY Snacks From Every Country in EPCOT!"
For more information, updates, travel tips and news from Sundance Vacations, be sure to follow us on the following social media outlets:
Summary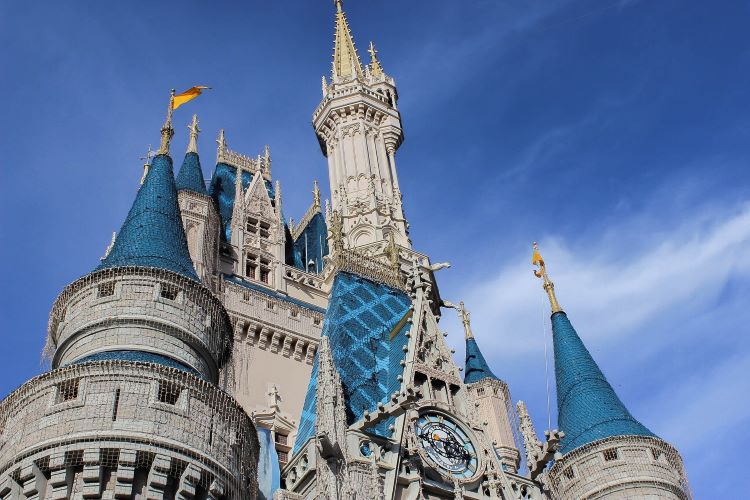 Article Name
Rare Characters to Meet at Disney World
Description
If you're looking for new signatures to add to your autograph book, you've come to the right place. Here are five rare characters to meet while in Disney World!
Author
Publisher Name
Publisher Logo