Looking for a vacation full of adventure, fun and romance when traveling with Sundance Vacations? Williamsburg, Virginia is the place for you!
Dominion Presents Liberty's Ice Pavilion
Enjoy a family-friendly activity this holiday season on the historic Duke of Gloucester St. Join Dominion at Liberty's Ice Pavilion, and experience the sights of the holidays while skating on the ice! If you're not a skater, you can still enjoy watching the skaters, while keeping warm with a cup of American Heritage Hot Chocolate or Chowning's hot cider and relaxing to the sounds of musical performances from many local and area choirs and music ensembles.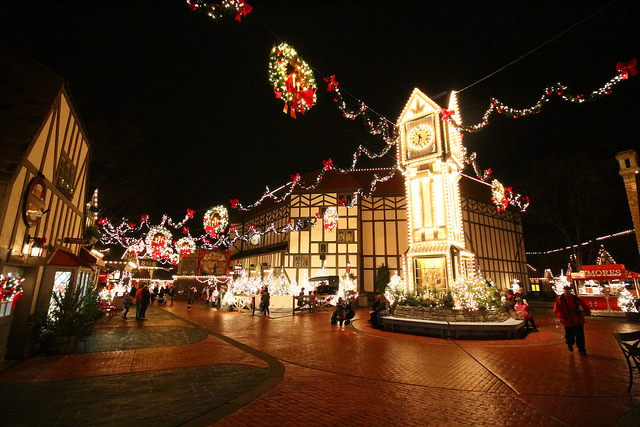 Christmas Town
This year, Busch Gardens® Williamsburg celebrates over a decade of "Christmas Town" with its most festive celebration to date! The annual yuletide celebration begins a week early, November 16, and runs through January 5th. See why Christmas shines brightest at one of the world's most beautiful theme parks, with over 10 million Christmas lights throughout the park, a Christmas Town Express holiday-themed train ride experience, festive food and drink, unique holiday shopping and shows which will be sure to make the Christmas spirit come alive. Check out the schedule on their website!
Spirit of Norfolk
Time for a little one on one? Hop on board the Spirit of Norfolk for a wonderful cruise ship experience that incorporates fine dining and great entertainment! Whether you're looking for a brunch, lunch, or dinner cruise, the Spirit of Norfolk is for you. Each cruise offers delicious food, wonderful views, and a lively atmosphere!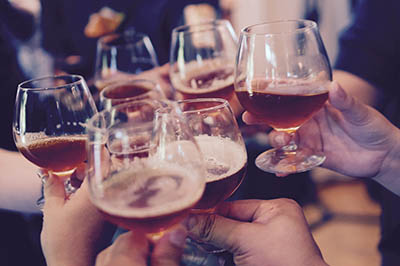 Drink Williamsburg
If you love adult beverages, Drink Williamsburg would be the perfect activity for you to bond with your significant other and have a great time, with some great drinks! On this tour, you will get a chance to taste alcohol or beer that has been crafted centuries ago. Don't worry though, there are plenty of new drinks for you to try too!
Colonial Williamsburg
When in Williamsburg, it's hard to not be intrigued with the history of Colonial Williamsburg! Take a trip back in time to the 18th century and find yourself enthralled by the costumed residents and historical buildings of Colonial Williamsburg. Tour the historically accurate sites and view magnificent architecture that tell the story of the birth of America.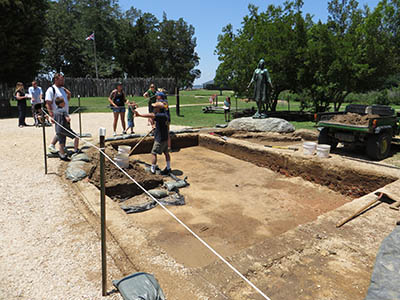 Jamestown Rediscovery
Jamestown Rediscovery is committed to supporting preservation, education, and the archaeological investigation of Historic Jamestown. Jamestown Rediscovery is a great place for kids too! If your kids love digging or reading stories of buried treasure, this is the place for them! Your family can share in the moment of discovery, witness ongoing excavations and ask the archaeologists questions as they work!
Fire a Flint Musket
Get into the spirit of 1776 at the Colonial Williamsburg Musket Range. Participants get to fire live rounds at a target from two different reproduction 18th-century flintlock firearms, which were commonly used during the Revolutionary War. While at the range, you will also learn about the history of the weapons. Find out more about the Musket Range on their website.
Cry Witch
Take part in a 17th century witch trial at "Cry Witch." Be the judge the case of Grace Sherwood who is accused of being a witch! Question witnesses, weigh evidence, and cast your vote of either guilty or innocent of the "the Virginia Witch." Due to the subject matter and intense emotion, this is not appropriate for young children.
---
Check out Sundance Vacations property in Williamsburg!
King's Creek Plantation
Williamsburg, VA
Relax in a cottage or house at King's Creek Plantation featuring Wi-Fi, decks, kitchens and flat screen TV's. Units may include fireplaces, whirlpool tubs and houses include sun rooms. Travel to Colonial Williamsburg just 5.7 miles from the resort or have fun at Water Country USA just 1 mile away.
---
For more information, updates, travel tips and news from Sundance Vacations, be sure to follow us on the following social media outlets: