Sundance Vacations Walt Disney World Trip in the spring
Sundance Vacations travelers absolutely love bringing their families to a very magical place near Orlando, Florida year after year, and it's no surprise why.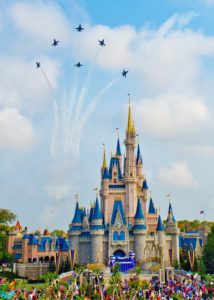 Disney World is the place where dreams come true!
Your children are sure to be captivated by the attractions and rides, and burst out with joy to meet their favorite Disney princess or character. You, yourself, will probably be star-eyed as you watch their dazzling fireworks show or stare 189 feet up at their whimsical Cinderella's Castle.
Most people imagine visiting Florida in the heart of summer, vacationing while the kids are off for break and you can explore in the sunshine.
You may be surprised to hear that traveling during prime season doesn't guarantee the most fun at Walt Disney!
In fact, Disney World is alive with magic year round!
Sundance Vacations has the inside scoop on some Disney World tips: cut the crowds and get the royal treatment by visiting the theme park early in the New Year.
January- For the "No Crowds" Traveler
January quite literally starts with sparks flying during Disney World's dazzlingly fireworks show and it isn't just Mickey and Minnie ringing in the New Year at Disney World.  As you can imagine, the beginning of January is a high-volume crowd time for the parks. With Christmas and New Year celebrations winding down, it's actually jam-packed with people.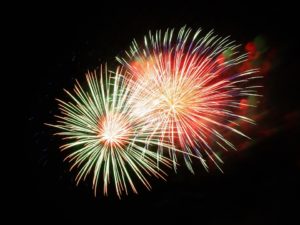 New Year's Day is the second-busiest day of the year for Walt Disney World.
Everyone who visited for New Year's Eve is spending the start of January trying to squeeze in a few last-minute stops to wrap up their vacation.
If the first few days of January are so busy, why is Sundance Vacations claiming it's the perfect month for travelers trying to cut crowds?
Luckily, both prices and crowds drastically drop starting after January 2.
The second and last week of January are ideal times to travel to Disney World because the parks' prices and crowds are near the lowest for the year.
If you truly are a "no crowds" traveler, be mindful of these three Disney World events this January.
New Year's Day/Weekend
A lot of travelers are sleeping in on New Year's Day after the fantastic celebrations they had the night before to welcome in the New Year.
Although guests might sleep in, crowds are at an annual high this day. Expect long lines and booked dining reservations January 1-3.
Walt Disney World Marathon Weekend
Disney World Marathon Weekend promises a packed park. Runners participate in an annual 26.2-mile excursion through the four Disney parks: Magic Kingdom, Epcot, Hollywood Studios and Animal Kingdom.
Marathon Weekend is a combination of various events for runners, including a 5K and kid's races, a 10K, the half-marathon on Saturday and the full marathon on Sunday. There are cool-down parties, pasta feasts, a health expo and more to keep guests entertained for days.
Interested in running a race with your children? Learn more on runDisney.
Martin Luther King Day
Do the research to find out when school is closed for the kids around Martin Luther King Day this January. Remember that any long weekend is a high time for crowds since travelers use their time off to get away.
If visiting the park around the holidays is what you decide to do:
Arrive early! Once the parks reach capacity no further admittance will be allowed. Sundance Vacations recommend staying in one park on busy holidays since it is difficult to get in any of the four parks. Please also note that having dining reservations in a park does not grant you access if the park is full. If you must "park hop," be sure to make your first stop the park that opens the earliest and save the latest open park for last.
If there's a "must-stop" ride or attraction you just have it hit, try to make a FastPass+ reservation to ensure you can get to it. On high volume days such as New Year's Eve/Day, guests may wait over two hours for their favorite attraction.
The average high temperature in Florida during January is in the mid to low 70s, so travelers need not worry about breaking a sweat while exploring the park like they would in the 90+ degree heat of summer. January is also the time of the year when kids are just starting back at school and many families are long gone from their New Year's vacation and back in the swing of work to pay off their holiday spending.
Less crowds mean more time to ride your children's favorite ride over and over and easier accessibility to Advanced Dining Reservations.
Do the research beforehand to see what's going on special during your stay and beat the crowds!
February- For the Romantic Traveler
February is the month for lovers.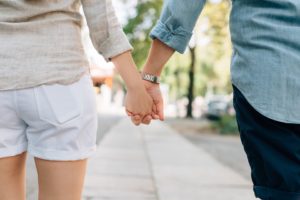 What a better way to celebrate your love than with a magical trip to the place where dreams come true!
Throw on some beads and head over to the Mardi Gras parade, toast some champagne to a stunning fireworks show, or lace up your shoes for the Princess Marathon. From romantic treats to thrilling adventures, your heart is sure to flutter this February at Walt Disney World.
Unlike January, this month begins slowly, giving couples a nice window of calm to enter the park.
For those of you who enjoy short lines and wide-open views, park attendance is usually low the beginning of February. The first week of February (up until the 8th) will be relatively relaxed and an easy time to plan many stops within the park.
So when does Disney start to get a little more lively?
Let's take a look at the three events that bring in the most guests each February.
Mardi Gras
The first congested day after the New Year's celebration will be Mardi Gras on Fat Tuesday.
But don't worry, it shouldn't be slammed!
Mardi Gras is celebrated more heavily at Disney's rival Universal Studios, but Walt Disney World still hosts a parade each year.
Disney World's Port Orleans Resort boasts romantic cottages right on a beautiful body of water. It's a little known fact that each year for Mardi Gras, a mini-parade marches through the grounds and they have New-Orleans-like beads, gumbo and other southern specialties to celebrate! There are activity booths around for children to win feathered prizes and enjoy the cobblestone streets, gas lamps and colorful Mardi Gras character of the resort.
Although this special day is still popular at Disney, Fat Tuesday doesn't bring in quite as heavy of a congestion as these other, mid-February, events.
Valentine's Day/President's Day Weekend
Valentine's Day is the perfect time for a romantic getaway to Disney.
The parks have cute Valentine's desserts and special wine and chocolate pairings to sample with your sweetie. Experience a horse-drawn carriage or scenic hot air balloon ride, some well-deserved duo spa treatment or make dinner reservations and watch the Magic Kingdom fireworks show from the deck of the California Grill.  Keep in mind that Disney dining options fill up rather quickly, so be sure you call at least six months in advance for Valentine's dinner reservations, or really any other time you visit the parks.
Collect some limited-edition Valentine's toys, pins and other trinkets on this magical day. Valentine's balloons, flowers and more can be found or purchased to surprise your special someone.
It is also a rare time of the year where you can witness Disney Princesses accompanied by their princes! Do the research to see where your favorite couples will be. Meet Rapunzel and Flynn Rider, Jasmine and Aladdin and more. This is the one time of the year you can snap a picture with Disney couples!
The number of visitors starts to surge for Valentine's Day weekend.
Valentine's/President's Day weekend is one of the busiest times of the year for Disney so make sure you get as many FastPasses as you can to cut down your wait time for your favorite attractions!
Don't let the crowds stop you from enjoying yourself! There are plenty of things to do with your partner if you plan ahead.
Princess Half Marathon
The Disney Princess Half Marathon Weekend will take place the third week in February. From a half marathon of 13.1 miles to both a 10 and 5K, the weekend is to be packed with sweat-filled exhilaration and tutus dashing across the finish line.
Have a few youngsters? Children ages five and up can participate in the 5K, making it a great opportunity for parents to run with their kids.
There's also the Pasta in the Park Party after the races which includes a buffet dinner and a breathtaking light, laser and fireworks show.
Think you have what it takes to go the distance? For more information on registering for the race, visit runDisney.
Crowd peaking tampers off after the Princess Runs, so for travelers who would rather visit when it is least populated, hit the parks between February 22 and the end of the month.
February is the month Disney does seasonal refurbishments to many of the parks' water rides. At Disney World, Blizzard Beach and Typhoon Lagoon waterparks as well as Kali River Rapids ride inside of Animal Kingdom are all closed this month.
Keep in mind that other rides may be closed during this time of the year. For park and ride closings and refurbishments, check out Build A Better Mouse Trip.
In general, the beginning and end of February are ideal times for first-time travelers who are seeking short-wait periods for rides and reduced prices. The middle of the month is fantastic for couples seeking some "us" time or parents who are excited to experience some lively activity with the kids.
Let's see what March holds!
March- For the Dedicated Holiday Traveler
There's a reason people call it "March Madness."
March guarantees both one of the densest crowd periods as well as the most expensive months to visit Disney. This influx in activity is due largely to special events within the parks this month however, it's also one of the most memorable and desired months to experience the magic of Disney!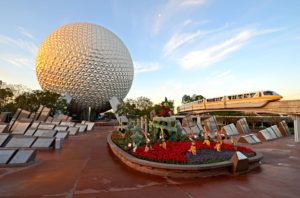 From strolling through the lavish Epcot International Garden Festival to Easter celebrations, the entire month is packed with excitement.
Sundance Vacations refers to March as the month for those who are "dedicated" because patience will be required as travelers experience long lines and packed attractions.
Here are the major attractions at Disney World during March.
Epcot International Flower and Garden Festival
The beginning of March promises beautiful landscapes at Disney as more and more plants begin springing up. Special themed gardens boast Disney characters made out of plants and the grounds blossom with flowers, topiary and other greens.
Travelers are dazzled by Disney's thirty million blooming plants, hundreds of floating mini-gardens and butterflies.
The Epcot International Flower and Garden Festival will feature educational presentations, home garden tips and techniques displays and interactive play areas for children. There are even live performances and concerts to keep the energy high during the Garden Rock Concert Series. Past performers included the Gin Blossoms, The Guess Who and Little River Band.
St. Patrick's Day
Raglan Road, a true Irish pub and restaurant with Dublin roots in Downtown Disney, hosts an annual party. Pack your favorite green attire and get ready for authentic Irish tunes, food, music and dancing.  There will be face painting stands, stilt walkers, a number of competitions and more!
Stop by the Rose and Crown Pub at Epcot for some green cider and beer on tap. Travelers in Magic Kingdom can check out the Chapeau to get a pair of St. Patrick's Day themed Mickey Mouse ears.

Easter
Walt Disney World hops right into Easter with fun treats, activities and adventures for all!
Magic Kingdom will host a meet and greet where the kids can get a picture with Mr. and Mrs. Easter Bunny. The two will be available from 9 a.m. to 5 p.m. daily on Easter weekend at the Bunny Lane Garden. Be sure to research where and when the duo will appear at other parks by checking out The Mouse For Less.
Mr. and Mrs. Easter Bunny will also make a pre-parade appearance in Magic Kingdom. The couple will be accompanied by other spring characters to dance with guests before the parade.
Stay tuned for more information on the Main Street Trolley Show where citizens of Main Street, USA come dressed in pastels on a horse-drawn trolley, singing in excitement for spring.
While at the Magic Kingdom, be sure to grab some specialty cupcakes! Last year, two of the delectable treats included a carrot cake with cream cheese icing and a vanilla cupcake with a chocolate nest of malted milk eggs.
Nibble away till your heart's content! There will be other Easter themed treats at Epcot, Hollywood Studios and Animal Kingdom.
Epcot hosts an Egg-Stravanganza towards the tail-end of the month, where kids can search for hidden Disney character eggs. Travelers can buy a hunting map to participate. Fill the map by putting a sticker on each location an egg was found! Guests can return their completed map to Port of Entry in Epcot for a secret prize.
Mr. and Mrs. Bunny will also host an Easter Egg Hunt for children three to nine years old and an Easter Egg Relay for kids between the ages of eight and 12 at Epcot's United Kingdom Pavilion on Easter Sunday. The hunts are held every 10 minutes from 11 a.m. to 3:30 p.m. and the relays will take place every 40 minutes from 11:40-3:40.
Be sure to check back with Disney for an "egg-xact" schedule of events closer to Easter. Disney World typically has glow in the dark and traditional egg hunts, bunny hop races, an Easter character brunch at Garden Grove as well as arts and crafts to make your holiday at Disney special.
There will also be scheduled religious services on Easter morning at the Contemporary Resort in the Fantasia Ballroom.
Due to the staggered school closings throughout the United States, park attendance is dispersed over the month of March.
In addition, Disney's Typhoon Lagoon Water Park, opens back up for the season in March March. Expect an increase in eager travelers at this time.
Would you rather see the stunning gardens at Disney, dance to some Irish tunes with your family, or hunt for some Easter eggs in the park?
The good news is, if you plan ahead, you'll be sure to enjoy a wonderful escape this March!
Conclusion- Which Traveler Are You?
Whether you are a traveler who prefers to skip the crowds, are itching for a romantic escape with your own lovely princess or prince charming, or will do anything to plan the perfect holiday vacation, Disney World offers it all.
The first three months of each year aren't often considered ideal times to travel; however, they should be!  There's plenty to see and do at not just Disney, but all over the United States during January, February and March for Sundance Vacations' travelers.
See where you could go the beginning of this year by looking at our awesome winter destinations!
Already have your Walt Disney Vacation trip booked? Start counting down the days till your trip by making a fun Disney Countdown Calendar!
Tell us more about when you plan to travel to Disney in the comments below!
Want to become a Sundance Vacations traveler? Discover more about our ever-growing travel company by reading some Sundance Vacation reviews from our travelers.
For more information, updates, travel tips and news from Sundance Vacations, be sure to follow us on the following social media outlets: