6 Tourism Destinations That Have Banned Vaping
If you vape, traveling with your mod or your e-pen kit has got to come up at some time. After all, everyone deserves a vacation, and with the popularity of vaping and vaporizers, at some point the question has got to come up: where can I vape?
If you are travelling internationally, this is of specific concern because some countries have legitimately banned vaping, vape devices, and e-juice. So, before you pack your bags, read our list below to see if a country you are planning on traveling to has banned your vape.
Costa Rica
Costa Rica has gotten strict not just on banning cigarettes, but personal vaporizers aren't looked upon with friendly eyes either. Smoking is prohibited in public places and manufacturers are not allowed to advertise. With all of this, one might think that vaping devices and e-juices would be a growing industry. In simple terms, no. If you plan on traveling to this tropical destination, keep your gear disassembled, particularly the juice. When you get to your hotel, make sure that you use your vaporizer outside, but not openly in the town. Vaporizers are not yet that common in Costa Rica, so you may have to explain to security and law enforcement that you are using an electronic cigarette. Also, make sure you bring extra coils and batteries and e-juice – you're not likely to find a legal supplier here.
Brazil
Brazil banned vaping in 2014, based on a study by the Food and Drug Administration that showed that some samples of e-cigarettes contained carcinogens. Every vaping product that is confiscated is imposed a fine – but some people say that they have openly vaped without issue. Take particular care in Rio – where it might be even more of an issue to sip on that e-pen.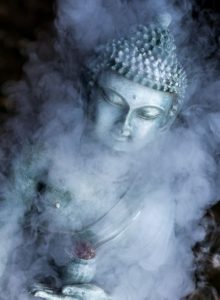 Hong Kong
Hong Kong recently banned the import, sale, and possession of e-cigarettes. Previously, there was little to no regulation and children as young as six were able to buy products and vape. With the crackdown, possession in the country can result in a large fine and a two year prison sentence. Not exactly worth it.
Panama
In Panama, they have banned the import and sale of e-cigarettes and vaping devices, however, the law on tourist possession is a little less clear. Play it safe and leave your e-cigarette or your vaping mod devices at home.
China
While vaping is becoming more popular socially in China, smoking cigarettes is still by far more popular. And the laws aren't exactly clear, either. The country is fighting with the World Health Organization who wants more testing into the safety of vaping juices and devices. Even though the country is one of the leading producers of vaporizers and vaping products, laws ban it in several cities.
Singapore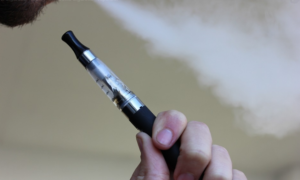 Singapore's Ministry of Health has the view, despite studies that indicate otherwise, that e-cigarettes and vaping devices are dangerous and should remain illegal. The MOH believes that the chemicals in the vapor emitted from e-cigarettes and other vaping devices still contain cancer-causing agents and are a danger to public health. Therefore, vaping devices are illegal in Singapore and will likely remain so. Don't chance it.
So, there you have it. If you plan on traveling to any of the above countries, make sure that you leave your vaping device at home. In fact, any time that you plan on traveling internationally, it is important that you check out the local laws for vaping and vaping devices. You could be risking hefty fines or even jail time if you are caught.
Author

Michael is a marketing and creative content specialist at GotVape.com with a primary focus on customer satisfaction. Technology and fitness combined with healthy lifestyle obsession are his main talking points