Do You Have All Your Travel Documents?
Over 2017, there have been some changes to air travel regulations, and some things worth learning about your travel documents.
Even beyond this past year, there are some rules and regulations that are easy to overlook.
With all this talk about the REAL ID act and the trouble of passport requirements, it's nice to refresh and maybe even discover something you didn't know about your travel documents.
Let's take a look at some not-so-commonly-known restrictions that could affect your travel plans.
What IDs You'll Need to Fly
There's been a roar of concern about new travel documents being needed in 2017 and the upcoming years to be able to travel.
These whispers say that people may need a second form of ID aside from their driver's license to fly if their state does not provide REAL ID Act compliant licenses.
For a list of states affected by this change, check out this article on Why You Need Your Passport.
In May of this year, Governor Wolf enacted the SB 133, which allows the state of Pennsylvania to issue compliant driver's licenses and ID cards.
This quelled a lot of the concern in the state about not being able to fly with just their driver's license, because the state is ensuring individuals will be able to get compliant IDs before the act is instilled.
Be sure to check out your state's regulations and see where your ID stands with being compliant with the REAL ID Act.
The TSA lists a number of other forms of ID that are accepted to get you in the sky if your license won't do the trick:
Driver's licenses or other state photo identity cards issued by Department of Motor Vehicles (or equivalent)
U.S. passport
U.S. passport card
DHS trusted traveler cards (Global Entry, NEXUS, SENTRI, FAST)
U.S. military ID (active duty or retired military and their dependents, and DoD civilians)
Permanent resident card
Border crossing card
DHS-designated enhanced driver's license
Airline or airport-issued ID (if issued under a TSA-approved security plan)
Federally recognized, tribal-issued photo ID
HSPD-12 PIV card
Foreign government-issued passport
Canadian provincial driver's license or Indian and Northern Affairs Canada card
Transportation worker identification credential
U.S. Citizenship and Immigration Services Employment Authorization Card (I-766)
U.S. Merchant Mariner Credential
Minors Need Consent and Have Special Rules for International Travel
There are a lot of regulations around minors to ensure they are safely flying.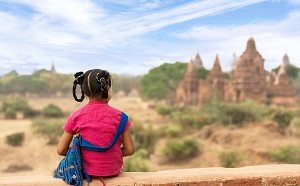 For example, minors under the age of 16 must have a parental or legal guardian's consent in order to get their passport.
Just like anyone else, the application has to be submitted in person at an agency or passport accepted facility, and can't be renewed by mail. But if a child is too young to sign, their parent or legal guardian must print the child's name and sign their own name in the signature space and their relationship with the child.
While adults are generally good with not renewing their passport for a ten year span, youth under the age of 16 must apply for a new passport every five years.
This is because their face and appearance can drastically change during that time span as they grow, and to ensure accuracy.
The "Six Month Rule" for Passports
If you're going to be traveling out of the country, it's important to check when your passport is set to expire.
Even if you have a few months before it expires, check to see if your departure date is more than six months from your departure date.
Many countries want you to have a passport that's valid anywhere between 3-6 months of the date because of visa time limits.
Renewing your passport at least nine months before it expires is generally a good rule of thumb to ensure it is accepted everywhere, but be sure to check your destination for their requirements.
Generally, the six month rule applies to common vacation spots like the Bahamas, Mexico, Jamaica, and other places in Asia and Europe.
Remember, this "rule" isn't a requirement by the U.S. government, but rather, something that other countries monitor to avoid having guests staying past their passport expiration.
TSA PreCheck Tips
For travelers really looking to expedite the whole airport process, the Transportation Security Administration (TSA) has developed the TSA PreCheck to get you through security faster.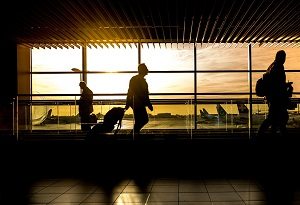 Once you pay an application fee to run background checks on you, you will be able to have a more efficient flow through the airport each time after.
Travelers will receive a Known Traveler Number two to three weeks after submitting their application and will be able to use that number for all future reservations and flights.
TSA PreCheck includes faster security screenings, quicker lines, the ability to keep your belt, shoes and jackets on and your laptop in the bag.
To learn more about enrolling in this program, check out our article on The TSA PreCheck Program.
Of course, even those in the PreCheck program may be subjected to random inspections to prevent foul play. You wouldn't believe what some people try to smuggle through security.
Here are some examples of what not to bring through the airport.
Keep Up-To-Date on Travel Tips
Are you the kind of person that always likes to stay up-to-date on the latest travel news?
Be sure to follow us on social media for more travel tips and advice:
Ready to travel, but not sure what you need? Find out what Travel Documents you need to have before you leave! https://t.co/1UdfoeeLyF pic.twitter.com/4VqRezPXv4

— Sundance Vacations (@travelsundance) June 20, 2017
ABOUT THE AUTHOR


Jennifer Villa




Digital Marketing Coordinator

at

Sundance Vacations


Jennifer is the Digital Marketing Coordinator for Sundance Vacations. She creates the fun videos you see on our YouTube channel, writes for our Blog, News, and Charities websites, and posts for our social media outlets here at Sundance.
Summary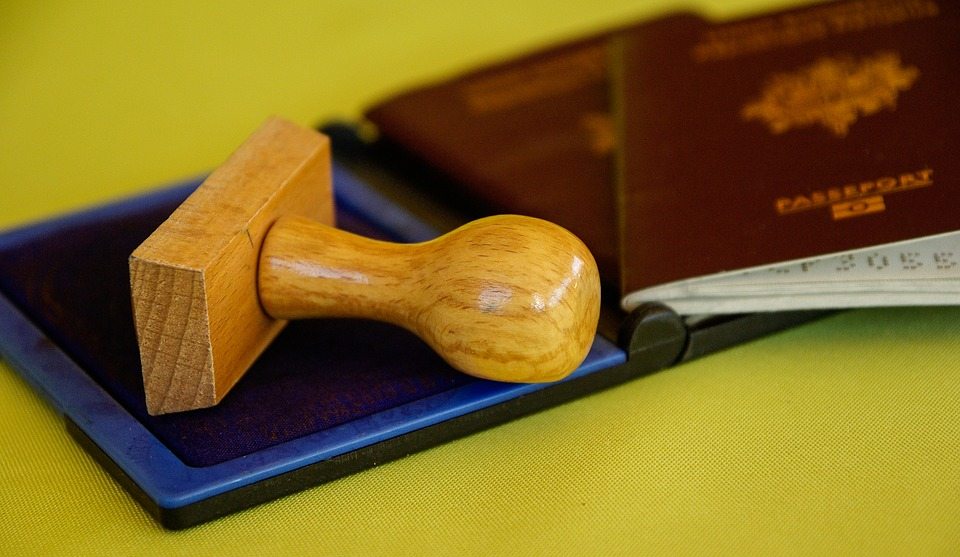 Article Name
Travel Documents- What You Need to Know
Description
Are there travel documents you need that you were unaware of? Learn more about these often overlooked items.
Author
Publisher Name
Publisher Logo