Monthly subscription boxes are everywhere right now, I swear I see commercials for them every single day! They even make one for dogs… yes, you read that correctly! I really don't think my puppy Sugar needs one, but subscription boxes surprisingly come in handy when going on vacation. When I travel with Sundance Vacations, I never know what to pack! Subscription boxes can help you decide what to bring, by sending you all the basic travel essentials you need! You can order a personal hand picked box for you, your man, and your kids. From makeup to tasty snacks, subscription boxes are changing the way we try out new things. Each monthly box contains a variety of product samples, delicious treats, and fun activities great to have on a long flight or road trip! Here are my top 5 subscription box recommendations to take on your next trip! 
SnackCrate is not just another average snack subscription box, this box contains salty and sweet treats from all over the world! Enjoy snacks from Mexico, Israel, France, Germany, and many more places around the globe! SnackCrate comes in three different sizes mini, original, and premium. The mini size contains 5 snacks, the original contains 10-12 snacks, and the premium contains 18-20+ snacks. I personally recommend the original size, it's great for a family of 5. Each box contains a variety of yummy chocolate bars, potato chips, popcorn, candy, and unique sodas. It's not the healthiest subscription box out there, but its filled with sugary goodness! Let's face it, we all pig out on junk food every once in a while! Let your taste buds travel the world with SnackCrate!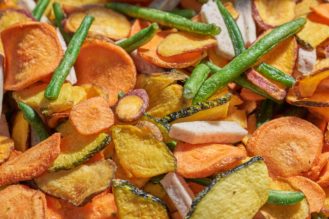 Want a healthy option instead? Graze is also a snack subscription box, but it's filled with healthy snacks that will keep you fueled for a long day of traveling. Each box contains four different snacks that come in portable plastic containers, that fit nicely in a purse or suitcase. Each box is $13.99 and you can choose how often you want them delivered. You can pick between a weekly, biweekly, or monthly subscription. Graze has a huge variety of snacks including, multipacks (trail mix), protein balls, flapjacks (granola bars), and chocolate treats.The multipacks are anything but boring in this box! Multipacks come in fun flavors like jelly doughnut, peach cobbler, and peanut butter and jelly. Graze snacks are filled with vitamins and minerals, to keep you energized. You can also customize your box to fit your lifestyle, vegan and sugar free options are available. Bring a Graze box on your next trip with Sundance Vacations! 
If you read my waterproof makeup article, you know I LOVE makeup! Birchbox is a monthly subscription box, filled with 5 beauty samples great for traveling. Each box contains makeup, skincare, and hair care products that are tailored to fit your needs. Fill out your custom beauty profile and Birchbox will send you products based on your hair type, skin type, and makeup preferences. Makeup is a personal thing, not every product is going to work for you. Trust me, I look awful wearing pink eyeshadow! If you have oily skin you wouldn't want a dewy primer, you would want to receive a matte one. The custom beauty profile helps you get products, that are best suited for you. Birchbox is only $10 a month and the sample sizes are safe to take on an airplane. There is also a Birchbox for men! This box let's me try out so many new products from my favorite brands!
This one is for the men! Culture Carton is a monthly lifestyle subscription box for men who want to be a modern gentlemen. This box comes in three different categories. Sizes include standard, essential, and book club. The standard box includes lifestyle items like sunglasses, socks, wallets, a book, and much more for $45 a month. The essential box is a bit smaller and includes the most important items from the standard box for $35 a month. The book club option, is just receiving a book each month for $16. Books are great to bring on a long flight! Culture Carton is unique, because it offers a variety of must have items every man needs. My boyfriend is constantly losing his sunglasses, socks, and basically everything essential to his lifestyle. This box will send you just about every accessory and toiletry you need to have on vacation. If you are a man who loves a good book and wants to be a modern gentleman, Culture Carton is for you!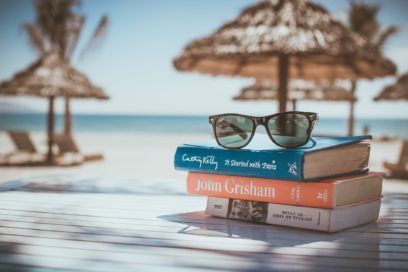 This one is for the kiddys! Little Passports is an activity themed subscription box based on your child's age. Little Passports teaches kids all about different countries, with the help of coloring books, puzzles, stickers, games, flash cards, and so much more! Each month an Explorer Kit is sent to your door, that takes your child on a journey to a new place! Little Passports is a fun way to get children into learning about world history and geography. My cousins love Little Passports, the Explorer Kits keep them entertained for hours. Explorer Kits come in three different options and are determined by age groups. Ages 3-5 have The Early Explorer, ages 6-10 have The World Edition, ages 7-12 have The USA Edition, and ages 9+ have the Science Expedition. Let's just forget about the Science Expedition for traveling! Could you imagine your child building a paper-mache volcano in the car on a long road trip… yea bad idea! You can choose from three different pricing options for each age group. It is $17.95 per month for 6 months, $16.95 per month for 12 months, or a rate of 18.95 per month. Learning is endless with Little Passports!  
---
For more information, updates, travel tips and news from Sundance Vacations, be sure to follow us on the following social media outlets:
Summary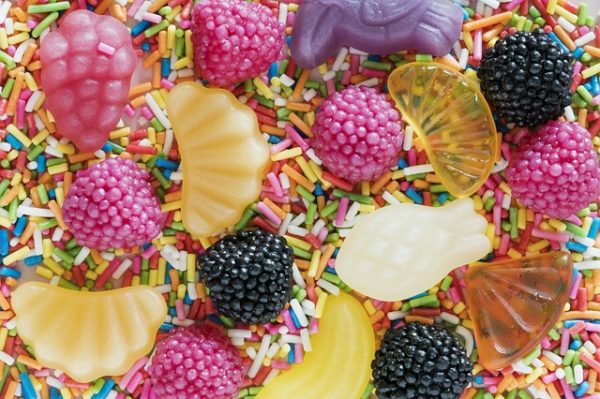 Article Name
5 Subscription boxes great to take on vacation
Description
Subscription boxes are one of the most popular trends! They have makeup, clothing's, and ones you can use for travel? Check out the top 5 subscription box to take on your next trip!
Author
Publisher Name
Publisher Logo