If you think packing for yourself is a stressful process, try packing for you and your baby! Moms are practically superheroes, but it's really easy to forget the simple things when packing for vacation. The regular old diaper bag isn't going to cut it when traveling to a far away place with Sundance Vacations. Overpacking is usually a traveling faux pas, but when it comes to packing for your baby it's best to be prepared for everything and anything! When I say overpacking, I don't mean shoving every single one of your baby's belongings into a suitcase. Start with the necessities, then move onto the "just in case" items. It's as easy as it sounds! I know packing is stressful, but this checklist is here to help! So moms out there relax, take a breather, maybe get a glass of wine, and get ready to pack like an all star!
1. Bottles and Formula
No surprise here, babies need to eat! It's a good idea to pack at least 5 to 7 bottles, with the water already measured out. Having the water pre-measured inside the bottle, is an easy way to mix the formula in and feed your baby on the go. You can wash the bottles in your hotel room and reuse them. Bring at least two containers of formula with you when traveling. Baby formula usually comes with a scooper, but bring another scooper just in case! If your baby has moved on to eating jarred baby food, bring the options your little one likes. Vacation is no time to be testing out new baby foods. If your baby tries eats something they don't like, it could end in a big mess!
2. Diapers and Wipes
This may seem excessive, but it's smart to bring an entire pack of diapers and wipes with you! Babies go through roughly 10 diapers a day. Most vacations last 7 days, so that's 70 diapers in one week! Babies can be messy, you never know how many wipes you're going to need! It's best to bring an entire pack of wipes with you as well. Don't skip out on the diapers and wipes, they are a must have when traveling with your baby!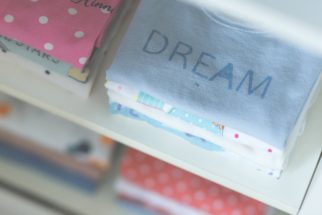 3. Clothing
Babies need a lot of clothing options for a summer vacation. Pack lightweight cotton outfits, that are comfortable for the warm weather. Babies are messy, they go through about 2 to 3 outfits a day. If you are going on a 7 day vacation, it's smart to bring at least 14 to 21 outfits with you. I know that sounds like a too much to pack, but a lot of hotels usually don't wash personal laundry unless you ask. Seven pairs of socks, two pairs of shoes, and a sun hat are an absolute must for your baby! It's also a good idea to pack a swimsuit for your baby, if you are going to the beach! Remember to bring bibs, yes they are clothing too! 
4. Toiletries
Your baby needs a variety of products to keep them clean! Remember to pack baby shampoo, baby lotion, baby body wash, baby powder, baby sunscreen, and diaper cream. Make sure the products say "baby" on the outside packaging! Babies have sensitive skin, so it's important they use products made just for them. If your baby has teeth, pack a baby toothbrush. Remember children under age 3, can't use toothpaste. When brushing your baby's teeth just use a toothbrush and water. Hotels provide towels, but you may want to bring your own towels for your baby. Most importantly bring a baby first aid kit! Safety is always important, especially when your away from home on vacation.
5. 

Strollers, Car Seats, and More

This is the tricky part, well the heavy lifting part! If you are traveling with your baby, you need to pack a portable stroller. I know all strollers are technically portable, but you need a lightweight one that folds up and is easy to travel with. A car seat is a no brainer if you are traveling by car, but it's good to have one even if you were flying on an airplane. If you are renting a car on vacation and you don't choose a car company that provides car seats, it's a good idea to bring your own. An activity chair isn't a must have, but it does come in handy on vacation. Babies can get fussy, activity chairs keep them entertained while giving them some freedom to explore. A crib is essential when traveling. You don't have to build a crib in your hotel room, you can pack a portable crib or bassinet! If you are going to the beach, bring a baby beach dome! A baby beach dome is a portable playpen, that has a built in shade to protect your baby from the sun. This seems like a lot to pack, but your baby needs these things!
6. 

Toys and Accessories

It is a really good idea to pack toys and accessories with you on vacation. Babies love exploring and grabbing basically everything! Moms know this all too well. If they aren't grabbing for toys, they are most likely pulling on your hair! Ouch! Pack a variety of toys and accessories, including teething rings, rattles, pacifiers, and safe plush toys. It's also a good idea to bring a baby blanket and a few books for story time before bed. It's never too early to start reading! Toys and accessories will keep your baby entertained and happy during your trip with Sundance Vacations!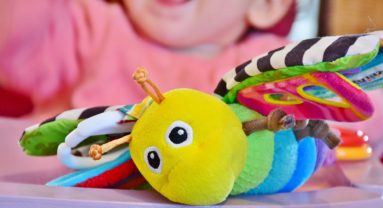 ---
Now that you finished the "baby packing checklist," are you ready to pack some of your fragile items? Check out "How I Pack My Fragile Items"
For more information, updates, travel tips and news from Sundance Vacations, be sure to follow us on the following social media outlets:
Baby packing checklist for moms! When it comes to packing for your baby it's best to be prepared for anything! Babies need diapers, wipes, bottles, formula, clothes, toys, and so much more when traveling! https://t.co/pcwWvo0cvW pic.twitter.com/4epYUZTDbi

— Sundance Vacations (@travelsundance) July 19, 2018
Summary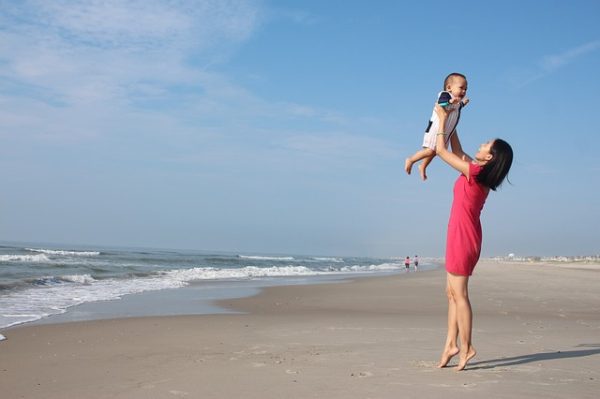 Article Name
Baby Packing Checklist for Moms
Description
If you think packing for yourself is a stressful process, try packing for you and your baby! That's why we made the ultimate baby packing checklist!
Author
Publisher Name
Publisher Logo