If you've ever seen the movie, "The Year Without a Santa Claus," then you know about the epic battle between Hot and Cold. Should you have missed it as a kid, it's a story that takes place in December, specifically around the Christmas holiday, where Santa decides to take the year off due to being sick and the idea that no one still believes in him. This sparks a chain of events that will eventually introduce two brothers, Heat Miser and Snow Miser.
The two are pitted against each other based on their overwhelming love for their respective elements. Here at Sundance Vacations, we know that December is a month where some people begin to seek ways to get out of the cold. Others however, look for great places that will allow them to experience all that the early-winter month has to offer.
No matter what side of the fence you are on, you can be 100% sure that Sundance Vacations has something that will tickle your fancy.
In our first installment of our new series here on the Sundance Vacations Travel Blog, where we will be detailing two great destinations that will satisfy your thirst for travel and expose you to some destinations you may have never thought of, we will be exploring things to do during the month of December in both Hilton Head, South Carolina and the Smoky Mountains of Tennessee. We figured that it would be great to present travelers with both a hot and cold location, referring of course to temperature as there are plenty of events to keep you busy in both places!
So whether you are a Heat Miser or a Snow Miser, you'll be sure to find one of the two destinations appealing!
Hilton Head, South Carolina (Hot)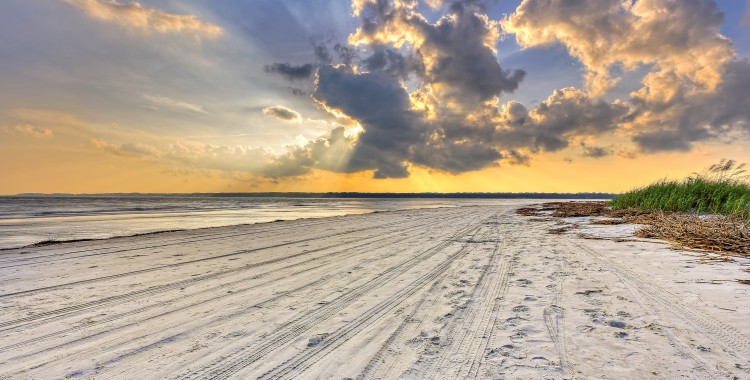 If the December chill has got you down, Hilton Head can provide you with just the jolt of warmer weather that you need! With seasonably warm temperatures, usually highs in the upper 60s, this coastal paradise will be sure to warm your bones while presenting you with a number of fun things to do.
Hilton Head is one of the nation's best places to work on your tennis or golf game. With eight of the world's top tennis resorts and over 20 championship golf courses, travelers who want to perfect their swing, whether with a racket or a club, will have no shortage of choices.
For tennis, our very own Island Beach and Tennis Resort has 10 courts for play and our travelers are given two free hours of play time! The resort also offers weekend clinics and instruction for players that want to learn the fundamentals or for tennis players looking to take their game to the next level. The instructions are provided by Hilton Head Island Tennis which is headed by the coaching of Eric Wammock, Edward "Woody" Wood and Scott Reznich who have a combined 85 years of experience on the courts. For more information visit their website: "Hilton Head Island Tennis"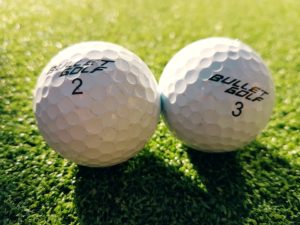 If you are looking to hit the links, Hilton Head National Golf Club is a perfect place to experience some of the best golf around along with a healthy dose of southern hospitality. The 18-hole course is open year round to the public and was designed by both Bobby Weed and Gary Player in 1989. With no buildings or development on the course, you can be sure that you'll have a round of golf that is pure and clear from any distractions. You'll be able to see all the natural beauty that the low country provides and enjoy the game you love. For more information, as well as how to book a tee time, visit their golf club's website: "Hilton Head National Golf Club"
Worried that you will miss out on all the holiday festivities if you head somewhere warm? Don't be. Hilton Head and nearby Savannah, Georgia have a number of great shows, events and attractions that will keep you in the holiday spirit.
While in Hilton Head, travelers can check out the Harbour Town Lights display that will begin on November 29 and lasts until January 1. The display allows you to stroll along the harbor to shop and dine all while seeing the amazing display of lights that includes a 30-foot Christmas tree as its centerpiece.
Just about 20 minutes away from the Harbour Town Lights is the Dove Street Festival of Lights in nearby Shelter Cove. A tradition for over 20 years, the Dove Street Lights are open to the public nightly from 6 to 10 p.m. and have different attractions each night including concerts, marching bands, carolers and even appearances by Santa Claus.
Both events benefit a local charity known as the Deep Well Project, which helps Hilton Head Island residents that need it most. For more information about the Dove Street Festival, check out their website: "Dove Street Festival of Lights"
For more holiday cheer in Hilton Head, visitors can also check out the Hilton Head Orchestra who will be playing a concert featuring the music of Polar Express on December 6 and 7. Find more details about that event on the Symphony Orchestra's website: "Hilton Head Symphony Orchestra"
Savannah, Georgia, which is approximately 45 minutes from our accommodations on Hilton Head Island, is another amazing place to visit that has a plethora of activities for you to take part in.
For the active members of your vacationing team, perhaps consider taking part in the Savannah Reindeer Run 8K for a slightly different approach to taking a vacation. If watching a show is more your speed, check out "A Christmas Tradition" at the Historic Savannah Theatre. The two-hour performance is a classic variety-type show with songs, dancing and more!
Travelers should also consider checking out the Savannah Harbor Foundation Festival of Lights and Carnival. The event costs only $5 and features lights, an outdoor ice bar, trolley rides, activities for the kids and more! If you are looking for a combination of holiday cheer and southern charm, you'll find it here.
Another event, more for the history buffs, is that of the Candle Lantern Tours at Fort Pulaski in Georgia. Again, just about an hour from our properties in Hilton Head, travelers can commemorate the 154th anniversary of the Confederate Nog Party of 1861. Staff and historians will take visitors on a tour of the fort at night using only candlelight or an oil lamp. This exceptional way to celebrate the holidays, as well as a little history, also features hot cider, cookies, music and plenty more. The event will take place on December 18 and 19, so be sure to start making plans now! For more information about the Candle Lantern Tours, visit the National Park Service's website here: "Fort Pulaski Candle Lantern Tours"
For more awesome suggestions for things to do in the Hilton Head area, plus a list of our properties in the area, be sure to visit our page dedicated to just that on the Sundance Vacations Website. It features great local restaurants, the weather forecast, local attractions, fun facts and more! Click the link to read more: "Things to Do in Hilton Head, South Carolina"
Smoky Mountains of Tennessee (Cold)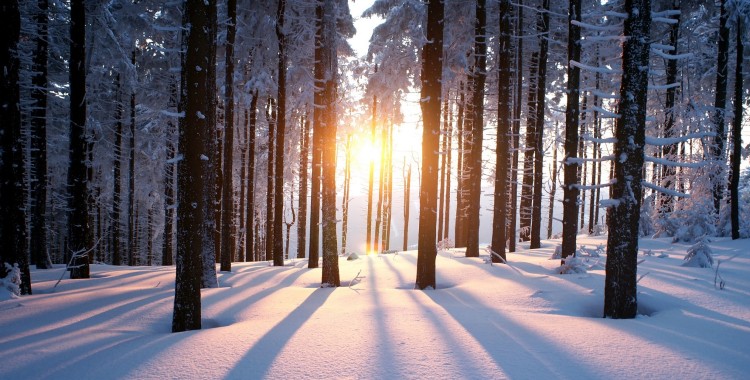 On the opposite side of the spectrum, from the people who are still wishing it was summer, are the cold weather lovers or Snow Misers!
The Smoky Mountains of Tennessee certainly can provide you with a vacation during December that will have you and your travel companions enjoying everything that the season has to offer. Just because the temperatures will drop, doesn't mean that the fun has to stop!
Obviously with the winter and colder weather comes the prospect of snow, and with that, comes the ability to ski, snowboard and snowtube!
Ober Gatlinburg, located literally five minutes away from our property, offers up 10 trails for skiing and snowboarding, a terrain park, snow tubing, ice skating and more! If you have skied before, be sure you bring your gear, but if you need to rent some or require lessons, Ober again has you covered with their on-site gear store and instructors.
The ski resort also has a wildlife encounter with a number of animals in their natural habitat and an Aerial Tram that is one of the best ways to see the Smoky Mountains covered in snow! The tram departs from downtown Gatlinburg and takes you on a 2.1-mile ride up the mountain to the Ober Gatlinburg ski area. For more information on the tram and all the other activities you can do at Ober Gatlinburg, including pricing, be sure you visit their website: "Ober Gatlinburg"
The town of Gatlinburg also hosts the annual Smoky Mountain Winterfest beginning in November and lasting until February. The major kickoff for the event is the Fantasy of Lights Christmas Parade that is set to take place on December 4 at 7:30 p.m. Thousands of people attend every year to see a mile-long parade that features floats, marching bands, balloons and the big guy himself, Santa Claus!
For more great outdoor activities, the Great Smoky Mountain National Park is right at your feet, especially when you stay at any of our properties in the Smokies. Consider taking a hike through the mountains for a chiller version of a popular warmer weather hobby. With some of the most amazing views in the Appalachian Mountains, travelers will certainly see some awe-inspiring things, be sure to bring along a camera to capture those moments forever!
In case you are worried about being out in the cold too long, have no fear! Gatlinburg has a number of indoor activities that are fun for all ages. The towns downtown area has shops, restaurants, candy kitchens, coffee shops and more.
Travelers can also find the Ripley's Believe It or Not and Guinness World Records Museums as well as a Ripley's Aquarium in town. At the museums, visitors can check out all the "oddities", see tons of amazing facts and who holds world records, take in a 5D movie, go through the mirror maze or even play a round of mini golf. In the aquarium, you can mix it up with sea creatures or penguins! See them up close and learn more about them while doing it. No matter where you decide to start, there are plenty of activities to keep you busy at these great attractions. Plus it's a great place to bring kids! For more information about these attractions, check out their website at: "Ripley's Believe It or Not in Gatlinburg, Tennessee"
If you are looking to warm up your insides, why not take a trip to the Ole Smoky Moonshine Distillery? Travelers can take a tour of the facility to learn how the process works from start to finish and then sample some at the end of the tour! Plus if you run across a flavor that is too good to go home without, you can purchase it right there at the distillery. Occasionally, the Ole Smoky Distillery has live music as well, making for an even more interesting and fun experience! Be sure to check out their website for more information, including hours and prices, at: "Ole Smoky Moonshine Distillery in Gatlinburg, Tennessee"
For additional ideas for things to do in the Smoky Mountains of Tennessee, plus a list of our properties in the area, be sure to visit our page on the Sundance Vacations Website. Just like with Hilton Head, it features great local restaurants, the weather forecast, local attractions, fun facts and more! Click the link to find out more: "Things to Do in the Smoky Mountains of Tennessee"
For more information, updates, travel tips and news from Sundance Vacations, be sure to follow us on the following social media outlets:
Summary
Article Name
Two Great Destinations for December
Description
Sundance Vacations details two destinations for the month of December! Whether you love the cold or are looking to escape it, these destinations are perfect!
Author