Top 10 Best Waterproof Makeup Products for Travel
Traveling to new places can be a blast, but not every destination is "full face of makeup" friendly. Unfortunately, the summer sun, sweat, and salty beach waves can turn your glam into a melted runny mess. As a makeup obsessed queen, I'm always looking for new products that will last an entire day at the beach. I want brows that won't wash off in the pool, lipstick that won't smudge when eating ice cream, and mascara that doesn't leak down my face. Here are my top 10 favorite waterproof makeup products for traveling with Sundance Vacations!
This is a waterproof brow pomade that comes in 11 shades to match every hair color. Shades ranging from blonde to granite black. A little of this product goes a long way. Apply with an angled eyebrow brush, to fill in and shape your brows. To apply, brush in small hair like strokes to create natural looking brows.
This foundation is a lightweight liquid foundation perfect to face any element. Hot or cold, this Mac foundation will stay in place all day without budging or cracking. Take a dip in the pool or ski down a slope, because this 36-hour long wear foundation has you covered. Apply with a damp beauty sponge for a flawless finish.
Let's face it, some of us need a good concealer to brighten up those dark under eye circles after a night of Hulu dancing in Hawaii with Sundance Vacations! This is a waterproof lightweight concealer that dries down to a matte finish. This concealer will brighten up any dullness you may have on the face. Apply with a damp beauty sponge or a small tapered brush.
Waterproof Bronzer? Interesting concept, but it's a real thing! This Tarte bronzer is mineral-based and oil free. It is infused with Vitamin A and E, that help fight free radicals. Bronzer is the best way to fake a tan, without the harmful damages of the sun. Apply with a large bronzer brush to create a dimensional contour.
Highlighting has become the biggest beauty trend on this planet! We all want our cheek bones to sparkle and look defined. The Cover FX Custom Enhancer Drops are liquid highlighting drops, that give your cheeks a healthy summer glow. You can choose the intensity of your highlight with the amount of drops you use. Maybe you want a subtle glow from within or maybe you want to be seen from space. Apply with your fingers or a damp beauty sponge on the cheek bones, or wherever you want to shine!
I don't know why, but blush is my all-time favorite beauty product to purchase. When NARS came out with a liquid version, I knew I had to try it out. This blush is long lasting, super pigmented, and melts into the skin for a natural flushed look. With a single pump, apply to the apples of the cheeks with your fingers or a beauty sponge.
If you are looking for a long-lasting lipstick that can handle literally anything, this is the one for you. This liquid to matte vegan formula glides smoothly on the lips and dries down in seconds. After it dries down, you are free to eat whatever you want with minimal touchups. Available in 42 vibrant stainproof shades. Apply 1 to 2 coats of the formula to the lips. To remove, use an oil-based makeup remover when the day is over. I swear by this product; Kat Von D hasn't let me down yet!
Waterproof eyeshadow hasn't been invented yet, but a good eye primer can lock your shadow in place all day long. The Mac Paint Pot is famous in the beauty community for keeping eyeshadow vibrant and long lasting. Available in 6 shades, this creamy formula will give you full coverage with no creasing. Apply with your finger and blend into the skin, set with a translucent setting powder then apply eyeshadow on top.
It is extremely hard to find a waterproof mascara that won't run down your face, and make you look like a beauty pageant contestant that didn't win the crown. The Lancôme Monsieur Big Waterproof Mascara is sweat proof and lasts for 24 hours. Apply 1 to 2 coats with the wand and get ready to slay the beach.
The final step in anyone's makeup routine is a great setting Spray, that locks in all your makeup to last all day and night. This Setting spray seals makeup into place, while hydrating the skin. Great for all skin types, this setting spray is clinically tested and features Temperature Control Technology. To apply, spray two coats all over the face. It will feel like a refreshing light misting on the skin.
---
For more information, updates, travel tips and news from Sundance Vacations, be sure to follow us on the following social media outlets:
Makeup lovers unite! Going to the beach this summer and need waterproof makeup? Check out the top 10 best waterproof makeup products for traveling! https://t.co/reXaz2bRd6 pic.twitter.com/Ecxhm1DR72

— Sundance Vacations (@travelsundance) July 10, 2018
Summary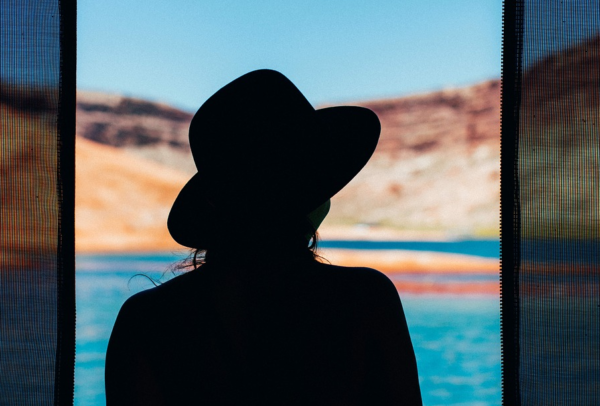 Article Name
Top 10 Best Waterproof Makeup Products for Travel
Description
Traveling to new places can be a blast, but not every destination is "full face of makeup" friendly. Here are my top 10 favorite waterproof makeup products!
Author
Publisher Name
Publisher Logo