Travel with Sundance Vacations to St. Maarten!
The holidays are over, the super sales have disappeared, and colder temperatures are rolling in fast. It can only mean one thing:
It's January.
There's no denying that the past few weeks have been great for spending time with family and friends. On the same token, it's no secret that we are all in desperate need of a vacation from that "vacation."
The question is:  To where?
Well my friends, the time has come to pack your bags for a tropical island soirée. With snowstorms looming in our midst this month, there's no better place to escape to than sunny St. Maarten.  All 36 square miles of this Caribbean gem are packed with a unique culture that can't be found anywhere else, and Sundance Vacations' Atrium Beach Resort Property is the perfect spot for an island getaway. Conveniently located in Simpson Bay, you can enjoy your stay here and experience all that St. Maarten has to offer.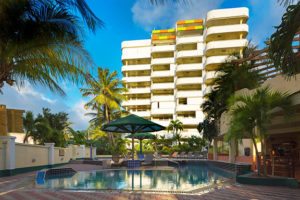 The answer? Both. The Friendly Island is divided into two sides–one French (St. Martin) and one Dutch (St. Maarten)–with a 60/40 split respectively. After some wine and a walking contest between two men to claim land in the 1600's, the boundaries were made official and are still upheld today. The St. Martin-St. Maarten root name originates from before the arrival of the French or Dutch. Christopher Columbus discovered the island in the late 15th century and named it Isla de San Martín, translated as Saint Martin Island.
The Spanish ultimately focused their conquests on other areas, leaving room for France and the Netherlands to move in later on. Together, the island is home to about 80,000 people, 37 white sandy beaches, and two prominent cities.
Get Up Close and Personal
Picture this: you're relaxing on the beach and enjoying the sun when all of a sudden, you hear a rumbling in a distance. You look up to see an airplane heading in your direction, coming closer by the minute, and getting lower and lower to the ground. As you watch it go by from above, it passes over you and clears a fence before landing on the runway a few hundred feet away.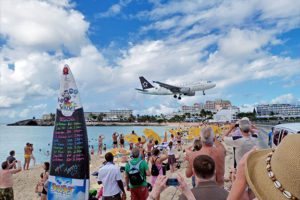 Welcome to Airport Beach.
Located next to Princess Juliana International Airport and formally known as Maho Beach, this is one of Dutch side St. Maarten's signature attractions. The planes fly over the beach less than 100 feet above the ground, giving beachgoers a front row seat to the show.
For an even more intense experience, plan to witness one of the plane's takeoffs. When an aircraft is preparing to fly, people on the beach do one of two things: duck for cover, or run to the fence. Hanging on tight, tourists and locals alike line up to feel the jet engine blast. Whether keeping your feet on the ground or flying like Superman, this is one experience you can only find here.
To be the first to know when it all happens, check out airline timetables at local hot spots in the area like Sunset Beach Bar. Want to watch from afar instead? Grab some lunch and sit back for yet another a one of a kind perspective of the display.
Wherever you are, be safe! Winds from the planes can get relatively strong and sandy, so make sure to have plan of action in place.
Scope out the Sand



Want a little less action and a little more relaxation? Look no further–the other 36 beaches on the island are perfect places to spend your day. With over 43 miles of coastline, there are plenty of them to go around.
Though each has its own perks, we've picked five of the top rated ones to share with you. First on the list is Long Bay. Also known as Baie Longue, this beach is on the northwest side of the island in the French part of town. This is one of the quietest beaches that the the island has to offer, so head here for prime time relaxation. After a long beach day at Long Bay, La Samanna's restaurant is picturesque place to grab a bite to eat and watch the sunset.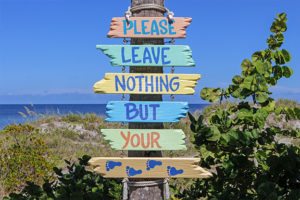 Red Bay, or Baie Rouge, is yet another spectacular place on the French side to visit. The beach's red tinted sand gives it its name and draws in a lively crowd. Swim through the nearby rock arch to find Red Bay's secret beach, something that most people miss.
For a Caribbean boardwalk feel, make sure to visit Anse Marcel. Located near the Port Linvilliers resort, the beach is protected on both sides by the mountains that line the bay. This is a great location for families or those who enjoy a beach with more attractions in the area.
Yet another place to dive into nature is Tintamarre Island. Located off of the island's northeast coast, this hidden jewel is filled to the brim with greenery and wildlife. Long ago, it was the site of a cotton plantation and airstrip, but is now uninhabited. Tintamarre is within the St. Maarten Nature Reserve, avoiding exposure from modern day man-made destruction. Unlike Anse Marcel, there isn't anywhere on the island to buy food or drink. Many beachgoers here pack a picnic for the day to maximize their time at Tintamarre.
Last but certainly not least is Orient Bay, or Baie Orientale. Also in the northeast part of the island, Orient Bay is one of the most popular beaches in all of the Caribbean. Here, visitors can find a full range of unique restaurants and shops. For the more adventurous type, water sports vehicles and other tourist amenities are available. Across the water is Green Cay, or Cay Verte, for those who want to enjoy the view but get away from the bustling crowds.
Other notable beaches include Plum Bay which is great for surfing, and Galion Beach, which is ideal for kayaking, canoeing, and stand-up paddling. Galion Beach is known as a windsurfers' paradise, as it is well-protected from large swells. Little Bay Beach ranks high throughout the Caribbean among birdwatchers, and Mullet Bay is a hot spot for golfers and surfers alike.
Check Out the View
Though they're great, there's things to do in St. Maarten than visiting one of its sandy beaches. Also home to rolling hills, mountains, and forests, the island is as topographically diverse as it is fun. Literally above all else, St. Maarten's mountains offer spectacular panoramic views of the island in its entirety and those that surround it.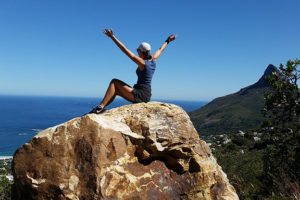 Up for a hike? Plan a trip to the beautiful Pic Paradis, the highest point on the island standing at 1400 feet. The area offers five different trails that range from two to four miles in distance. Whether passing by Petit-Fond or the Hope Estate, each trail provides an up close look at the more remote parts of the island.
At the bottom of the mountain lies the Loterie Farm, a sugar plantation that operated for nearly 100 years between the 18th and 19th centuries. Though no longer in production, Loterie Farm acts as an incredible historic piece in comparison to the rest of the island's present day structures.
Yet another mountain on the must-see list is Mount Concordia. Located right on the French-Dutch border, this peak provides a different perspective of the island and chance to compare both sides. The base of Mount Concordia is home to the ruins of La Sucrerie, another former sugar plantation.
Color Your World
One of the French side's best and brightest attractions is La Ferme Des Papillons, or Butterfly Farm. Open to the public since 1994, the Butterfly Farm houses hundreds of butterflies from all over the world. From Australia to Africa and everywhere in between, it is one of the largest butterfly exhibits in the world. After a short lesson by staff, St. Maarten's Butterfly Farm allows visitors to fully interact with and handle their majestic inhabitants.
Guests can take guided tours or spend time observing the butterfly gardens on their own. Staff also offer information on butterfly gardening and step by step instructions for raising butterflies at home. Be sure to check out their website here.
Jump In
Now that you've seen the color above the surface, it's time to go below it. The Caribbean is home to some of the clearest and most biologically diverse waters in the world, and St. Maarten is no exception. Even in the winter, waters surrounding St. Maarten are always between 80 and 90 degrees Fahrenheit. In a world where coral reefs are disappearing, a portion of St. Maarten's are on the safer side within its protected Marine Park. In the past decade, coral and other wildlife in the area have been flourishing. Snorkeling hot spots teem with schools of fish, crustaceans, and even sting rays and is one of our travelers' favorite things to do in St. Maarten.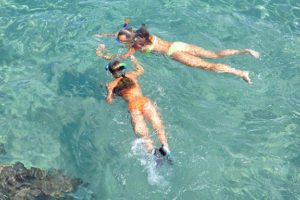 Near the shore, you can snorkel in Cupecoy Bay, Mullet Beach, Friar's Bay, or right in your backyard in Simpson Bay. Limestone cliffs and caves in the area provide great habitats for the wildlife that live there. Visitors report common sightings of eels, octopuses, and seemingly limitless tropical fish.
Some of the best snorkeling in the area can be done farther away from the shore. Book a trip during your stay with highly regarded Captain Alan's Boat Charters trips. The tour group's itinerary consists of visits to awesome locations within the area, including Pinel Island, Tintamarre, and Oyster Pond Marina. You'll see gorgeous beaches in a great atmosphere with the friendliest crew around. And as an added bonus, lunch is included!
Another one of the most popular places to snorkel is Creole Rock, located a short powerboat ride away from the island. It's not uncommon to see sea turtles, dolphins, and a variety of exotic fish that reside in the area while visiting. Whether you spend an afternoon snorkeling the beautiful reef or admire the ecosystem from a boat deck above, Creole Rock is will be an incredible time.
While you're in the water, don't touch the fire coral! This yellow finger-shaped coral is painful enough to send you running for the hills. It's very distinct looking and not easy to miss, but if you're unsure, steer clear anyway. Most coral is jagged enough to give you an unpleasant scrape. Another common danger includes sea urchins, whose spikes are poisonous. On the bright side, these are far easier to spot and therefore easily avoidable.
Let the Force Be With You
For many of us growing up, Star Wars was a pivotal influence. As the years went by and more movies came out, the effects became more realistic and lifelike. But have you ever wondered who went behind the scenes to create the little green man himself?
Movie makeup artist and Emmy nominee, Nick Maley took part in the creation of Yoda and Chewbacca for Star Wars. At his Yoda Guy Movie Exhibit, guests can see relics from Star Wars, Alien, Men in Black, Terminator, and Highlander. Maley is often at the exhibit, fielding questions and giving insight into what he does on a daily basis. Signed movie artifacts for every budget are available for purchase.
The museum is located in Philipsburg on the island's Dutch side and has been rated as one of the most popular individual activities available in St. Maarten. For more information on things to do in St. Maarten, visit the exhibit's website.
Be Festive
St. Maarten is an island of festivals. No matter what the season, locals are always partaking in some sort of fiesta. The first month of the year marks the beginning of three that are eagerly anticipated:  Harmony Nights, the Classic Yacht Regatta, and the Mardi de Grand Case.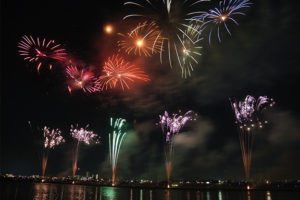 Harmony Nights happen every Tuesday night in January, February, and March in the Village of Grand Case. Featuring live music and dancing, this event makes for one of the liveliest spots on the island for the second day of the work week. Craft, food, and arts vendors also attend, offering St. Maarten exclusive items to customers.
Classic Yacht Regatta draws yachters from around the globe for the annual race around St. Maarten in January. If you aren't much of a racer yourself, head to one of the mountain tops to get the best view of the competition.
To add even more pizzazz to the island, head over to Mardi de Grand Case. Every Tuesday night from January until April, Grand Case holds an enormous street festival. People from all over the Caribbean flock to this event for the live music, local art, and food vendors. Each week, performers dress up in Carnival attire for a parade to celebrate the upcoming Mardi Gras holiday.
For more information regarding these festivals and others, visit Caribya! St. Marteen.

Shop 'Til You Drop
For the shopaholic in us all, Front Street in Philipsburg exists. Right next to the port, the street is lined with luxury and bargain shops alike. The island's Duty Free status draws customers from all over the world, offering competitive prices for American brands. After their trips, tourists go home with top quality diamonds, tanzanite, and emeralds, to name a few. Shoppers can also find great deals on liquors, electronics, cosmetics, and much more.
For a more European market, check out the shopping centers on the French side in Marigot. There you'll find Parisian boutiques, gourmet shops, and local products to take home as souvenirs.
Not sure what you're looking for? Dubbed "The Friendly Island", St. Maarten's citizens are some of the nicest in the Caribbean and will help you find exactly what you need in no time.
Cross Your T's, Dot Your I's
Before you embark on your island getaway, we have a few final tips to share of things to do in St. Maarten:
Currency
In this two nation, one island world, be aware of possible discrepancies in currency. The Dutch side officially uses the Netherlands guilder, while the French side is officially represented by the euro. While the majority of the island's merchants accept the United States dollar and major credit cards, shops in less touristy parts of the island may only take local currency.
Customs

Crossing between the two sides of St. Maarten can be done without elaborate border processes. However when first entering the island, you must be able to present a valid passport to customs staff. Depending on your method of entry, you may be asked for additional information about your stay and travel plans outside of the island. Learn more about how you can apply for your passport on our Blog!
Language
Get ready to immerse yourself in a multilingual world! To no surprise, the French side's official language is French; while the Dutch side's is Dutch. You'll notice the switch when crossing between the two sides, but don't worry. Due to the island's high tourist volume, English is also widely spoken throughout.
And who knows–maybe you'll come back as a language deskundige once you return (That's Dutch for 'expert').
Get Out There
When you mix it all together, this Dutch-French cultural combo is truly unlike any other in the world. Whether surfing the fence or dancing the night away, there's something for everyone. So dive in, explore, and don't miss a minute of St. Maarten's beauty and adventure.
Check out our Sundance Vacations property in St. Maarten to start planning your getaway.
Go have FUN in the SUN, with SUNDANCE VACATIONS!
https://t.co/tdiH1pZDKB #travel #sundancevacations

— Sundance Vacations (@travelsundance) June 9, 2017