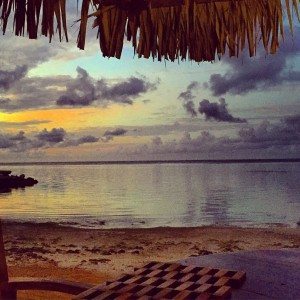 When I first got the call that I had qualified for a vacation from Sundance Vacations, I immediately thought it was a scam. Who wouldn't?  Companies don't just give out vacations to places like Jamaica, Mexico, and Puerto Rico, do they?
A few weeks prior, I had filled out an application to win at the Barnum & Bailey Circus in Chicago. I am an avid traveler and was enticed by the woman promising entry to win trips to places I have never been before. I quickly filled one out, gave it to her and thought nothing more about it.
Until I got a call a few weeks later.
The lady on the other end of the phone congratulated me on being able to receive a vacation to either Jamaica, Mexico, or Puerto Rico. 'Seriously?' I remembered asking. She confirmed that yes, this was real, and shared that all I had to do was come in for a presentation at the Sundance Vacation offices in Downers Grove, Illinois, about a 30 to 45 minute drive from Chicago depending on traffic. Still doubtful, I agreed to come in around 6pm the next day and awaited the arrival of my boyfriend to share the news.
"Lo and behold, we found evidence from others that had gone on the vacation and could confirm that yes, this was real. Ecstatic now, I looked forward to visiting the Sundance Vacation offices and finding out more."
"I'm getting a vacation!" I exclaimed, as soon as he came in the door from work. He, the bigger skeptic out of the two of us, got right to business researching Sundance Vacations to find out if others had ever received this gift that seemed too good to be true. Lo and behold, we found evidence from others that had gone on the vacation and could confirm that yes, this was real. Ecstatic now, I looked forward to visiting the Sundance Vacation offices and finding out more.
We arrived right on time the next day and provided the woman behind the desk my ID and a code I had been given on the phone the previous day. She then handed me a brief survey on places I have traveled and would like to travel. Some light refreshments were available, so I snacked on cookies and water while I completed the paperwork.
Soon we were ushered into a room with several others who had obviously been lured by the offer of vacations in exotic places. We listened as the manager explained that Sundance Vacations is a discount-vacation company that specializes in wholesale locations.
This means they pay for a large quantity of vacation homes and locations and can therefore sell it to their customers at a discounted price. With hotel prices consistently on the rise, this option is great for people who travel a lot and want to save on hotels.
At the conclusion of the presentation, the back doors of the room opened and the Sundance Vacation staff walked in, each with a visitors name and folder. We each were called up to meet individually with the salesperson who went over the details of the presentation with us again. Unfortunately I could not afford any of the packages at this point in my life, so my boyfriend and I politely declined each offer until we were sent to the staff member in charge of the gift vacations.
He gave us some paperwork and told us to follow these steps:
Register online
Pay a deposit of $100
Sign up for the dates and location desired (each date must be at least 30 days apart)
Call the booking agent once the number was sent to me and pay the remaining taxes on the flight and hotel (which start at about $200 per person)
Needless to say, Jamaica was amazing! I arrived with my boyfriend on Sunday afternoon to sunny skies and warm weather; far warmer than the frigid snow-covered tundra that we had left behind in Chicago.
A driver from our hotel was there to greet us and drive us back to our hotel. When booking, we had the option to upgrade to a hotel right by the beach for a fee, but I declined, hoping to experience more of the real Jamaica.
Our hotel was situated up on a hill about 20 minutes from the airport with great views of the ocean. The owner was extremely friendly, accommodating and made us feel at home throughout our stay for four days and three nights.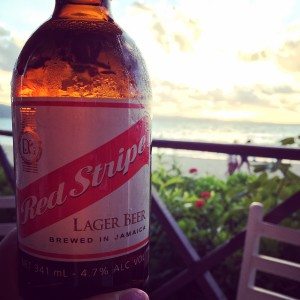 During our trip, the hotel driver took us to several very cool spots like; Bob Marley's birthplace and house and the luminous lagoon where the water glows bright blue at night when it is moved.
We enjoyed amazing food like Jerk Chicken and Jamaican Patties and got to spend a glorious day at the beach soaking up the sun, sand and surf.
Overall our experience was great and we have Sundance Vacations to thank for it! If you ever get a call about receiving a gift from them, take it seriously – you just might end up on a beach in Jamaica.
EDITOR'S NOTE: Christelle "Stella" Saintis is an independent Travel Writer and Blogger who used our Sundance Vacations Fly Away offer, but never purchased anything from Sundance Vacations.  She enjoyed the promotional trip just for attending a Sundance Vacations Multimedia Presentation.  The company recently came across her blog and wanted to share her experience with all of its current and potential travelers.  The writer was in no way compensated for this piece. For more travel articles, including more on Christelle's trip to Jamaica, visit her blog at: www.StellasOut.com.  You can also follow her on Facebook, Twitter, Instagram and Pinterest.
For more information, updates, travel tips and news from Sundance Vacations, be sure to follow us on the following social media outlets:
Summary
Reviewer
Review Date
Reviewed Item
Author Rating