It's official! Summer is just around the corner. With that thought in mind, the majority of people already are thinking about planning that much-needed vacation.
Of course, many would-be vacationers have visions of heading off to a relaxing beach (or lake) destination to bask in the sun, swim, enjoy water sports, shop, dine or check out the nightlife.
Beach-lover or not, there are other interesting alternatives regarding Sundance Vacations destinations.
One of those happens to be the picturesque city of Stowe, Vermont. Yeah, you're already thinking that Vermont is renowned for its winter sports. But, in reality, Stowe is a four-season resort town.
While on the subject of skiing, snowboarding and the like, it must be mentioned that at 4,395 feet, Stowe's Mount Mansfield is literally the high point of Vermont. This spectacular mountain forms the centerpiece of a region that is legitimately world famous for its outdoor activities and adventures.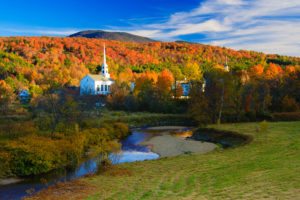 Though Stowe is well-known as the winter sports capital of the East, summer is the town's most popular time to visit. Activities abound: perhaps you'd like to go dog-carting or try your hand at zip-lining. Summer in Stowe is a time to enjoy all that Vermont has to offer, from fabulous Green Mountain views along the world-famous Recreation Path to great shopping and dining.
The 5.3-mile Recreation Path is paved and mostly flat, perfect for kids and adults of all ages. The award-winning trail starts in Stowe Village, winds through meadows and crosses the West Branch River on 11 arched wooden bridges. Five shops on or near the Recreation Path offer bicycle and snowshoe rentals. There are more than 70 children's bicycles available to rent, as well as trailers and bike seats. Or try a "trailabike" one-wheel half-bikes that attach to an adult's bicycle. Children can help pedal the trailabike or let their parents do the work when they get tired.
Another spring/summer activity is a tour conducted by Vermont Canoe and Kayak. The tour combines an hour and a half of paddling in canoes with a stop on one of the many beach areas to enjoy a Ben & Jerry's ice cream on the river and take an optional swim.
Speaking of ice cream, vacationers also can enjoy the Ben & Jerry's Ice Cream Factory Tour, which is recognized by U.S. News & World Report as one of the top 10 tour experiences in the country. Better yet, it costs only $3 for adults and is free for children 12 and younger.
While on the subject of sweet treats, make it a point to visit the Depot Street Malt Shoppe, Stowe's 50's-style soda fountain.  Perfect for families, you can enjoy everything from malts, frappes, sundaes and cones to great burgers, sandwiches and salads.
Continuing with the sweet-tooth theme, it's a must to check out Laughing Moon Chocolates, which is located on Main Street in Stowe Village. The establishment offers chocolate dipping demonstrations and tours, which demonstrate handcrafted candy as an art form. You can learn how they make delicious hand-dipped chocolates with the big picture in mind – sampling the sumptuous treats.
If you're looking for something a bit different, you can learn how cider is made at the Cold Hollow Cider Mill. The cider mill was established in 1974 in an historic, old Vermont barn. It has become New England's most famous cider mill and a Vermont specialty foods and crafts store. Take your family to observe cider making and enjoy free samples. The mill is open year-round.
For a more rugged adventure, you can head to Rock of Ages and tour a granite quarry nearly 600-feet deep and watch artisans at the factory. Participants can also explore exhibits, bowl on an outdoor granite lane and browse in the gift shop. Rock of Ages' Cut-in-Stone activity is a blast as you squeeze the trigger, feel the throb of an abrasive as you cut in stone, leaving with a gift you made. Rock of Ages is a fun, affordable family attraction.
Continuing the adventurous theme, with sleigh rides! Sleigh rides let you explore nature differently, and are great for the whole family!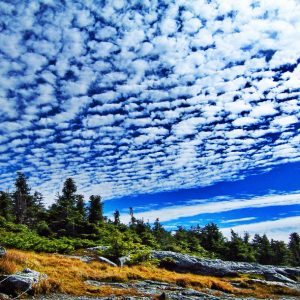 Stowe Parks and Recreation is dedicated to promoting healthy living and community vitality through public recreation. They staff serves the Town of Stowe residents, as well as the many visitors, tourists and second home owners who come through this beautiful community. It is their priority to promote a sense of place, community and healthy living by providing recreation opportunities through programs and activities as well as parks and facilities. There is something for everyone, whether you are just visiting or here year-round. Be sure to check out the website to find out more about them and what they have to offer! "Stowe, Vermont Parks and Recreation Department"
It's also no secret that Stowe, Vermont is a wonderfully eclectic village that is home to a thriving arts community and exciting cultural happenings. Gifted performers and artists are attracted and inspired by this natural splendor. They, in turn, enrich Stowe with cultural and artistic sophistication more typical of large cities.
Musicals, comedies, dramas, choirs, orchestras, dance, films, festivals from outdoor concerts in rolling meadows featuring the Vermont Symphony Orchestra to entertaining productions of popular and classical theatrical shows, the performing arts are alive and well in Stowe.
There also are museums and art galleries in the village with an incredible array of artists, artisans and crafts people plying their talents and selling their wares. From painting, photography and sculpture to jewelry, glass and fashion, something unique and intriguing is always on exhibit somewhere in the village.
So while Stowe is a great place to eat, drink and play outdoors, it's also a great place to shop and feast on arts and culture.
Fall in Stowe brings the explosions of autumn color for which Vermont is internationally famed. The brilliance of Stowe's fall foliage adds an extra dimension of enjoyment to every outdoor pursuit, from serene strolls on the world-famous recreation path to nerve-jangling rock climbs on the faces of Smugglers Notch and everything in between.
Of course, when on vacation, most of us like the relaxation aspect of a getaway. With that in mind, it must be noted that in 1974, Harvard Medical School physician Herbert Benson published his now-classic bestseller, "The Relaxation Response." Produced by daily meditation, the relaxation response itself is a peaceful, restorative, restful state that induces serenity and improves health.
Visitors and residents alike know that there is a similar effect, affectionately referred to as the "Stowe Response," that is produced by extended stays at Vermont's most famous mountain resort town. The Stowe Response is a peaceful, restorative, restful state that induces serenity, improves health and rejuvenates stressed-out bodies and minds. People begin strolling instead of striding, chatting instead of speed-talking and smiling a whole lot more.
"The Stowe Response is a peaceful, restorative, restful state that induces serenity, improves health and rejuvenates stressed-out bodies and minds. People begin strolling instead of striding, chatting instead of speed-talking and smiling a whole lot more."
Multiple factors produce the Stowe Response. Vermont itself is one. National Geographic Traveler recently ranked Vermont number six in the entire world in its "Index of Destination Stewardship," which included criteria like environmental and ecological quality, social and cultural integrity, condition of historic buildings and archaeological sites, aesthetic appeal, quality of tourism management and outlook for the future.
Stowe epitomizes those qualities. With only about 4,300 permanent residents, Stowe offers classic Vermont small-town quiet, slow pace and friendliness. The town is surrounded by pure, serenity-inducing nature: majestic Green Mountains, burbling streams, picturesque-rolling meadows, peaceful paths and trails. It is also the home to many wonderful businesses that can offer you refreshment and relaxation in the form of massages, spa treatments, salon specialties, an array of health clubs and classes in fitness, yoga and Pilates. In addition, Stowe has been hosting visitors for more than 200 years, so those who own and operate the town's 60 lodges, 50 restaurants, and 70 unique shops know exactly how to help newcomers achieve the Stowe Response.
As many of us know, Vermont is synonymous with winter activities if you're looking for a vacation during that season. In winter, skiers and snowboarders come from around the world to experience Mount Mansfield's storied terrain. Stowe also offers sleigh and dog sledding, snowmobiling, snowshoeing and ice skating. Stowe is especially famous as one of North America's premier cross country skiing destinations, with hundreds of kilometers of groomed and back-country trails.
There also is dog sledding-on-wheels at Eden Dog-sledding, where the activity combines the excitement of a fast-paced dog cart ride with fun, hands-on learning about dog sledding and canines, and lots of once-in-a lifetime memories hanging out with friendly Alaskan Huskies in a beautiful mountain setting.
If you still need to get your dog fix, Peace Pups Dog Sledding & Carting caters to the young and the young at heart. If you are a dog lover visiting the Stowe area, Peace Pups may be just the ticket. Peace Pup's Siberian Huskies are living examples of how they can be working dogs and pets at the same time. All of the Huskies are well socialized and just love to be petted. Peace Pups' rides are suitable for all ages. Guests from two-months-old to 94 have enjoyed the Peace Pups' experience.
All in all, for a vacation experience that restores, relaxes and rejuvenates and, at the same time offers plenty of outdoor activities and tours, be sure to consider heading to Stowe, Vermont for a memorable getaway.
For more information about the destinations Sundance Vacations has to offer, visit their awesome destinations list on their website: "Sundance Vacations Awesome Destinations"
For more information, updates, travel tips and news from Sundance Vacations, be sure to follow us on the following social media outlets:
Sundance Vacations Destinations: Stowe, Vermont