In case you forgot, Mother's Day is this coming Sunday, May 8.  Sundance Vacations wanted to make sure that you are prepared for this important holiday, so we decided to take a look at some great ideas for Mother's Day Travel.
In 1914, Woodrow Wilson signed the proclamation making Mother's Day a national holiday.  The idea for this modern-day celebration of mothers came from a Grafton, West Virginia woman.  Anna Jarvis came up with the idea for the holiday to originally honor her own mom.  Starting in 1908, under the premise of honoring, "the person who has done more for you than anyone in the world," Jarvis pushed for the holiday to be observed all over the United States.  That dream became a reality and is still observed to this day, even in other countries around the world!
Moms often receive cards, flowers, handmade gifts and more as tokens of appreciation from their children.  Mother's Day is widely known to be the biggest day for phone calls around the world.  According to a Reuters' study, the holiday has an eight percent higher call rate than New Year's, 11 percent higher than Valentine's Day and a whopping 62 percent higher than Halloween (who calls anyone to say Happy Halloween anyways?).
Instead of a card, this year, why not branch out a bit and take mom on a weekend getaway?
The Mother's Day holiday traditionally falls on the second Sunday in May, which presents you with a great opportunity to spend a weekend away and treat your mom.  Check out some of the great destinations below for ideas on what and where to take "ma" that will have her calling you the best kid ever.
Las Vegas, Nevada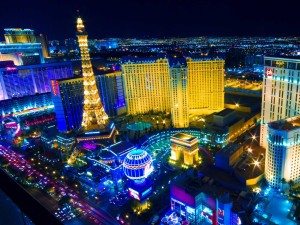 Although it is primarily known for being the "Sin City", Las Vegas offers a lot more than just gaming.  Many of the Casino resorts have on-site spas that can whisk you away to a relaxing paradise.  The spa at the Bellagio is two stories tall and boasts over 65,000 square feet of space to have you and your mother relaxed and pampered at all times.  With a full range of services, juice bar, hot tubs, pools and steam rooms, it could be easy for you and your mother to lose yourselves in relaxation for a day.  Afterwards visit some of the world-class dining around the city for a meal and then hit the world-famous strip for some after dinner entertainment.
With over 72 casinos, if gambling is something your mother loves to do, it is readily accessible.  Other entertainment can come in the form of a number of shows available on the strip.  Musicals, magic, live concerts and comedy are just a taste of the lineup you can find in Las Vegas.  With a wide variety of famous acts like Celine Dion, Donny and Marie Osmond, Cirque du Soleil or David Copperfield, it allows you to find exactly what you mom will like best!  For a complete listing of all the shows available in Vegas, check out their website here: "Las Vegas Shows"
You can also read a more comprehensive look at fun things to do while in Las Vegas by reading this post: "Sundance Vacations Destinations: Things to see and do in Las Vegas, Nevada"
The Finger Lakes Region, New York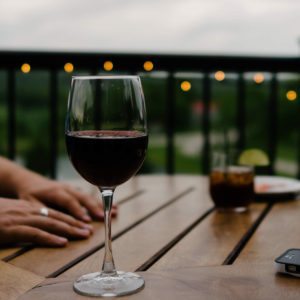 If your mother is a wine drinker, there are few places better to visit than the Finger Lakes.  The area has over 100 wineries, many of which offer taste testing, dinners and more.  A trip to upstate New York will allow your mom to learn more about how wine is made, how to pair food with wine and, of course, drink as much of it as she wants.  Consider taking her on a wine trail tour, where you can visit a number of wineries in one day and experience the best places in the area.
The Finger Lakes Tourism Board personally suggested Ventosa Vineyards, Glenora Wine Cellars and the Knapp Winery as great places that will not disappoint for a Mother's Day Brunch!  I've taken a look at all three of the menus and they are all filled with delicious dishes.  From Prime Rib to Roast Beef and Salmon to Quiche, you and your mother will be sure to find something that tickles your taste buds!
The Finger Lakes are also known for their natural beauty.  With a number of options for outdoor activities, you will be sure to find something the two of you will enjoy.  Boat cruises that include breakfast or dinner, nature walks and hikes, museums and a number of shopping options will allow you to make each day different and memorable in their own way.  To learn more about some of the great options you have in the Finger Lakes, check out their website here: "New York's Finger Lakes" 
Savannah, Georgia
This city, located on the eastern edge of Georgia, is an amazing destination that mixes southern charm and history together to make for a very unique travel experience.  A much warmer alternative to that of Mother's Day destinations in the north, you and your mom can enjoy the weather and take in some of the historic sights.  Treat your mother to an amazing brunch or a delicious dinner on one of the Savannah Riverboat Cruises, these two hour events are a perfect way to show mom you care, plus they include a meal as well as live entertainment, not to mention some of the amazing views you'll get from the boat.  To learn more about the Savannah Riverboat Cruises, head to their website here: "Savannah Riverboat Cruises"
For another unique experience, why not take your mother out to an old fashioned afternoon tea sitting.  The Gryphon Tea Room offers some delicious café style eats should you decide you both need food, but if you are just looking for a spot of afternoon tea, this place offers all the southern charm you could want, making for a very different and interesting way to celebrate Mother's Day.
Your house
Traveling with your mom can be a great experience.  Especially when you get to see all the enjoyment she is getting out of it as well as getting to make some really great memories together.  If your mother lives elsewhere and you don't get to see her all the time, or if your budget doesn't allow for you to plan a weekend getaway to one of the above mentioned destinations, why not consider having your mom come to your place.  You can show her all the great things in your area and either treat her to a fancy dinner or make one yourself!
It is my experience, that mothers love just about anything from their children, as long as there is a personal touch or flair that only you can add.  Granted you could easily send a card and flowers or even pick up the phone and call home, which your mother will no-doubt appreciate, but nothing can compare to spending time together.  It shows her that you really do care and are thankful for all that she has done for you over the years.
Trust me.  Moms love that stuff.
All of these destinations are very close to Sundance Vacations destinations, to see some of the great places to can travel with us, visit our website:  "Sundance Vacations' Destinations"
For more information, updates, travel tips and news from Sundance Vacations, be sure to follow us on the following social media outlets:
Sundance Vacations: Mother's Day Travel Ideas
Summary
Article Name
Mother's Day Travel Ideas
Description
Sundance Vacations takes a look at all the great ways that you can treat your mom to a great getaway! Sundance Vacations: Mother's Day Travel Ideas.
Author