February is a perfect month for a getaway.
Whether you want to unwind from the stresses of work, have a romantic retreat or even take the kids on a fun winter adventure, Sundance Vacations has the best destinations to help you do just that.
In this month's two destinations entry, we have handpicked two similar, yet different destinations.  It really comes down to: do you want to Ski or Swim?
For the Ski enthusiasts, we have selected Lake Tahoe, California, and for the swim fans, we've selected Wisconsin Dells, Wisconsin.  With nearly identical activities, other than the skiing/swimming difference, either destination has plenty to keep you and your travel companions busy, excited and, of course, having fun!
Lake Tahoe, California (Ski)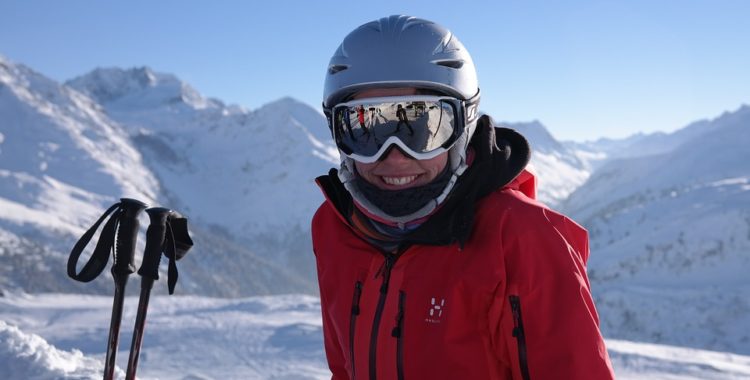 With winter in full swing, February is literally the perfect time to hit the slopes.  Where better to do that than Lake Tahoe, California?
Nestled in the Sierra Nevada Mountain Range, and split practically in half by the California/Nevada border, Lake Tahoe is the nation's second deepest lake at 1,645 feet.  It is surpassed in depth only by Crater Lake in Oregon and is the nation's sixth largest lake by volume behind the five Great Lakes.
Dotting the shoreline and Mountains that surround the Lake are a number of amazing attractions and activities that will have any traveler struggling with where to start first.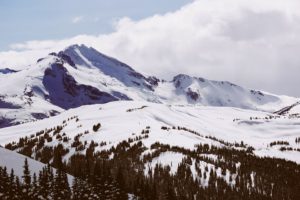 With over 10 major ski resorts in the area, travelers that love to shred fresh powder are in for a treat.  Not only is Lake Tahoe known for its great ski conditions, but it also offers some of the most scenic views in the country.
Squaw Valley is best known as the mountain that hosted the 1960 Winter Olympics and is just an hour and 15 minutes away from our Sundance Vacations properties.  With a combined 270 trails between Squaw Valley and its sister resort Alpine Meadows, downhill ski enthusiasts will be able to spend more than a day at the two resorts and not see the same run twice.
"Squaw Valley has a big mountain feel," said Andrea Johnson, Squaw Valley Ski Instructor.  "Just standing in the parking lot and looking up at the peaks is really inspiring. Beginners at the resort learn to ski at the top of the mountain, not at the bottom.  So even as a beginner you're able to see our incredible terrain and feel like a part of the action."
Skiers can also experience 23 bowls and five terrain parks over 6,000 skiable acres between Squaw and Alpine Meadows.  To check out a map of trails that are offered by both resorts, check out this link: "Squaw Valley and Alpine Meadows Trail Maps"
Other activities like snow tubing, ice skating, snowshoeing, dog sledding, cross country skiing and visiting the Olympic Museum, make it so that travelers can make more than a day out of a visit to Squaw and Alpine Meadows.
For the ones who don't want to travel as far away, Heavenly Mountain Resort, Lake Tahoe's largest ski resort, is just seven minutes away from where you'll be staying with Sundance Vacations!
With 4,800 skiable acres and 97 trails as well as two terrain parks, Heavenly offers a skiers a chance at skiing from California into Nevada while on some of their runs.  Lake Tahoe's biggest ski resort has one of the largest snow making system in the world and produces an average of 120 extra inches of snow each season in addition to the 360 average inches that fall from the sky.
Like Squaw, Heavenly Mountain offers snow tubing, but is most known for its Mountain Gondola.  Rated as the number two best thing to do in all of Lake Tahoe by Tripadvisor, this 2.4-mile ride up the mountain offers some amazing panoramic views of the lake, mountains and other surrounding features.
Never skied before but want to? Check out Sundance Vacations' super useful 5 tips for beginners when it comes to skiing: "How to Ski: 5 Tips for Beginners"
For another great winter activity, travelers may want to take a spin around the South Lake Tahoe Ice Arena.  Just a seven-minute drive from where travelers would stay with Sundance Vacations, this great, family-friendly, activity is a perfect way to break up the skiing action.  To warm back up afterwards, visit either the Alpina Café or Ernie's Coffee Shop for a warm beverage or something you fill your empty stomach.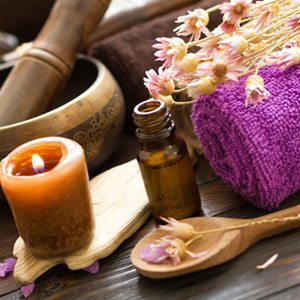 If you are looking to get away from the cold and snow for a while, why not pamper yourself while doing it?  Lake Tahoe has over 20 different types of spas dotted all along the lake shore, so no matter what sort of pampering you are looking for, you'll be sure to find it.  Rated as the best in the area, according to USA Today, the Ritz-Carlton Spa at the Northstar-at-Tahoe Ski Resort has 17 treatment rooms, a fitness center, heated pool and numerous other services.  With most services in the $35 to $95 range, it can be a decently-priced way to relax for a day, which after all, is just what vacations are for.
Other options in the way of spas are the Stillwater Spa at the Hyatt Regency and the Spa at the Landing Resort which is only an eight-minute drive away from our Sundance Vacations' accommodations.   The Spa at the Landing Resort was ranked in the number six spot by USA Today and offers massages, body wraps and waxing services.  Specializing in wedding, honeymoon and vacation treatments, the Landing Resort will have you feeling pampered and relaxed no matter what reason you are visiting Lake Tahoe.  Check out the Spa at Landing's treatment menu and see what you can get while there.
Another way to get yourself out of the cold is by crossing the state border into Nevada and checking out some of the Casinos in the area.  With five casinos just minutes away from where you'll be staying, your Lake-Tahoe vacation could be the perfect time to test your luck, roll the dice or take in a show.
Recently, Yahoo Travel profiled a list of the best casinos that are NOT in Las Vegas.  Ranking in the eight spot on that list was Harrah's Lake Tahoe, which has been owned by Caesars since 2005.
Offering a wide variety of table games like Blackjack, Poker, Roulette, Craps and more, as well as everyone's favorite casino game of chance, slots, Harrah's has plenty of options to keep you busy for a day.  Add in popular shows from big bands, comedy and magic acts plus nine onsite restaurants and you've got a combination that will get you out of the cold and having fun in no time!  For more information, including shows and services, visit Harrah's website.
Other nearby casinos include Lakeside Inn and Casino, Hard Rock Hotel and Casino, MontBleu Resort and Casino and Harvey's Resort and Casino.  With the furthest casino from our property being just a quick jump over state lines, four minutes away, watching a show or gaming can be a perfect way to spend the evening after a long day of skiing or a viable alternative for a day on the slopes.
 Learn more about all the activities near Lake Tahoe by watching our new destinations video!
With a number of other activities which include, but are not limited to, wine tasting, hiking, horseback riding and fishing, travelers will find that a winter vacation in Lake Tahoe is more than just skiing, it's an adventure that will make a number of memories for you and your travel companions!  For more information about Lake Tahoe, including where the Sundance Vacations properties are located, average temperatures, restaurants and more, check out the Lake Tahoe "Things to Do" page on our website.
Wisconsin Dells, Wisconsin (Swim)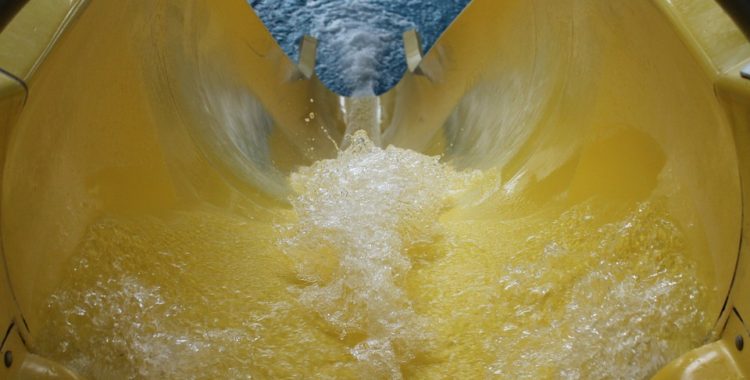 February can be a perfect time to take a dip in Wisconsin Dells.
Yes, you read that correctly, and no, I'm not crazy.
Wisconsin Dells has dubbed itself the Waterpark Capital of the World, and with that term comes a number of indoor waterparks that make swimming in the wintertime a real possibility.  With six indoor waterparks, the furthest being just a 25-minute drive away, travelers will need to break out the swim trunks and beach towels in the middle of winter as inside, it's swimming weather all year!
The Kalahari indoor waterpark offers up 125,000 square feet of water-logged fun and is just a quick car ride away from where Sundance Vacations travelers will be staying.  With over 17 rides and attractions inside, adults and children will both have a hard time deciding what to do first.  You can body or stand-up surf all year on the FlowRider, take a ride down the lazy river or enjoy a refreshing drink at the swim-up bar.  The park even offers indoor cabana bungalows where families can relax with their own whirlpools, lounge chairs, refrigerator, flat-screen televisions and more.  For those not into the the waterpark scene, Kalahari also overs a 100,000 square foot indoor theme park too!
Admission to the park can range from $34 to $45, but discounts are offered throughout the year.  For more information about Kalahari, check out their website: "Kalahari Indoor Waterpark"
Great Wolf Lodge and Chula Vista Resort both offer similar services, but each has a ride that is unique in their own ways.  At Great Wolf, visitors can take a ride on the Howlin' Tornado and experience a thrilling 53-foot vertical drop!  If speed is more your thing, Chula Vista offers the fastest indoor water coaster called the Flyan Myan.  No matter what your taste in rides, Wisconsin Dells has options for you.
Be careful though, not all of the waterparks in the area allow outside guests in for day use of the attractions.  Great Wolf Lodge as well as  the Wilderness Resort do not sell "day passes" and are only open to the guests that stay on the premises.  If you want to gain access to Great Wolf or Wilderness, you'll have to spring for an overnight stay.  Chula Vista offers day passes on a limited basis, depending in how full the park is, if you call ahead of time you can be sure you get tickets for the day you want to go.  The Mt. Olympus Waterpark has day passes available in the summer time, but not in the winter.  However, if you buy passes online in the summer, they will honor them for the indoor waterpark in the winter.  Kalahari and the Atlantis Waterpark seem to allow the purchase of day passes all year round.
Just like in Lake Tahoe, there are a number of amazing spa locations in and around the Wisconsin Dells area.  Many of them can be found at the same waterpark resorts that you will be visiting during the trip!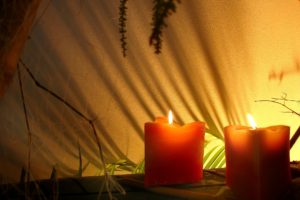 Great Wolf Lodge has the Elements Spa and Salon, that is located on the same plot of land as the park, just 25-minutes away from Sundance Vacations' accommodations, which offers massages, skin therapy, waxing, nail treatments and more.  On the salon side, visitors can get a trim, color, style or treatment all under the same roof as the spa.  A day spent relaxing at the Elements Spa and Salon is surely one that will not be wasted.
Other waterpark locations that have spas include the Chula Vista Resort Spa and the Kalahari Spa and Salon just 11 and 24 minutes, respectively, away from where you'll be staying with Sundance Vacations.
Again, as in Lake Tahoe, California, travelers will be able to get in from the cold and try their luck at the local casino.  Ho-Chunk Gaming, located in Wisconsin Dells, is a full-service casino that offers table games like Poker, Blackjack, Roulette and more as well as a number of slots and even Bingo.  Plus, with an onsite spa and five separate restaurants, travelers can find plenty to do should they decide to spend a day in the warm confines of Ho-Chunk Gaming.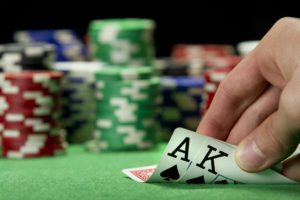 Adding to the above mentioned activities is the great lineup of entertainment that takes place at Ho-Chunk Gaming.  Upcoming events include "An Evening of Heroes" on February 20 as well as comedian Tracy Morgan on March 5.  Just a half hour from our Sundance Vacations property, Ho-Chuck can be a perfect place to get out and play.  For a full list of their entertainment schedule and promotions, please visit their website: "Ho-Chunk Gaming Entertainment"
For a fun family activity, that will also get you out of the elements, check out the Ripley's Believe It or Not Museum in Wisconsin Dells.  With three floors of things to learn about and discover as well as their newest edition, the Duct Tape Room, a visit here will have your kids saying how cool this trip has been.  Another nearby family attraction that was rated as the number one fun thing to do in Wisconsin Dells is Wizard Quest.  A 13,000 square-foot fantasy setting plays host to an interactive game that uses computers and fantasy to allow you and your children to help free imprisoned wizards.  The cost is $14.99 per person ages 12 and up, but be sure to check their website for hours and more information: "Wizard Quest in Wisconsin Dells"
Wisconsin is better known for its beers than its wine, and there are no shortage of places to taste test and find out why.  The Port Huron Brewery, located just 15 minutes away, is one of the best in the area and offers a tasting/tap room that is second to none.  From their Porter and Stout to the Honey Blonde and Hefeweizen choices, there is sure to be something that fits your taste palate.  Plus anything you sample is available for purchase in a larger volume and both popcorn and pretzels are provided at no charge to help cleanse your palate between samples.  For more information like hours and all the beers they offer, visit the Port Huron Brewery Website.
With a plethora of activities for both kids and adults, Wisconsin Dells can be a perfect place for a vacation, no matter what time of year.  If the urge to swim or splash around in some water hits you early in the year, the Dells is a unique destination that can provide that as well as a number of other cool attractions.  If you'd like to learn more about the area, including places to eat, current weather, attractions and more, be sure to visit our Wisconsin Dells Things to Do page over on the Sundance Vacations website!
For more information, updates, travel tips and news from Sundance Vacations, be sure to follow us on the following social media outlets:
Summary
Article Name
Ski or Swim? 2 Destinations for February
Description
February is a great time of year to take a vacation! Whether it's a family trip, romantic getaway or just a way to de-stress, these two Sundance Vacations Destinations are perfect! Lake Tahoe and Wisconsin Dells are perfect, but you'll need to decide if you want to Ski or Swim!
Author