A projected 47 million passports are set to begin expiring in 2016
When renewing or applying for a passport there is one word that generally comes to mind for most Americans.
Hassle.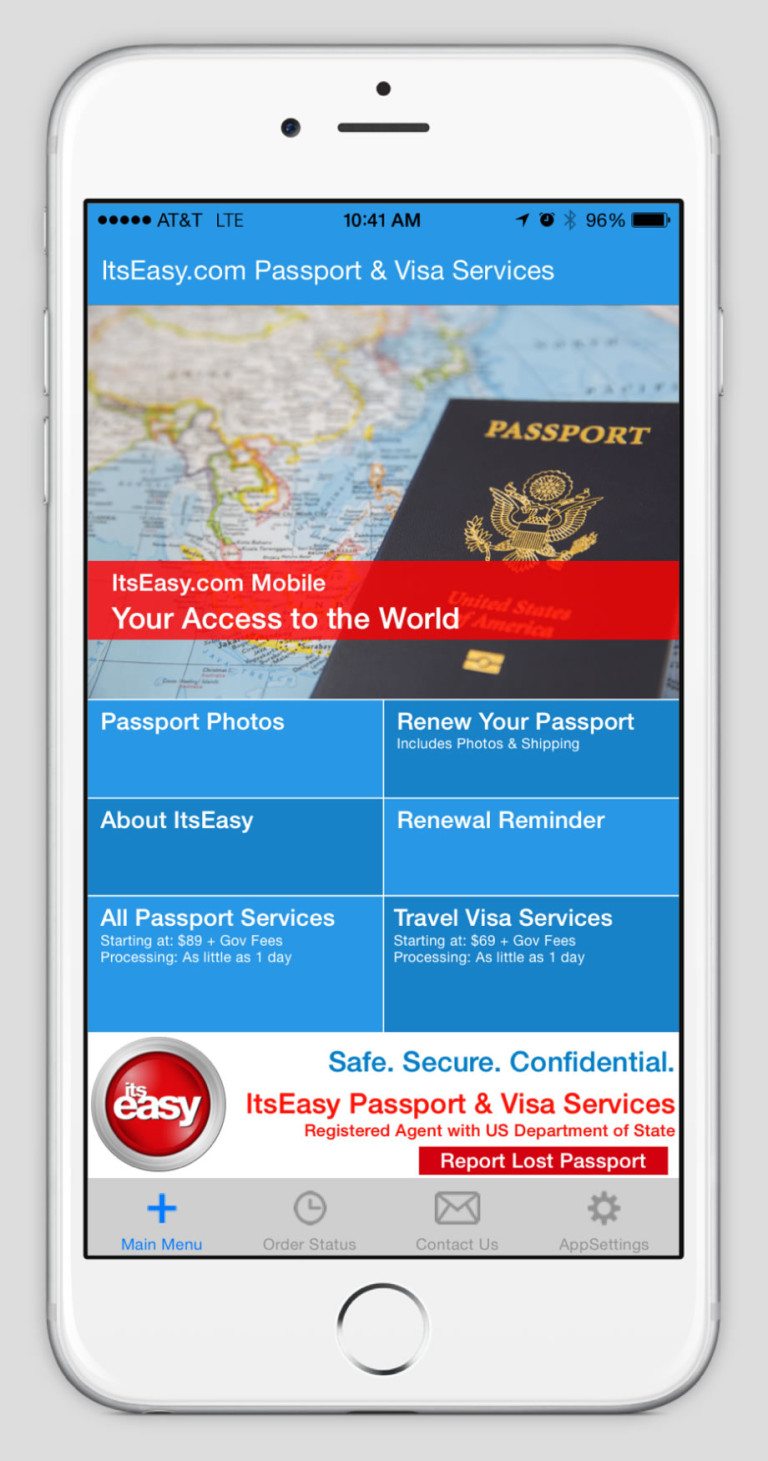 One company, however, is aiming to change that.  The ItsEasy Passport Renewal App, an extension of ItsEasy.com, was released on Wednesday, February 17, and promises to take the hassle right out of the passport process by saving you a large amount of one of today's most valuable assets.
Time.
"People are all different," said David Alwadish, Founder and CEO of ItsEasy.  "Some people do not value their time, while others have a very, very high value of what their time is worth. If you think about it, if you needed photos for your passport now you'd have to jump in the car, drive to wherever you get them taken, park the car, go inside, wait to get the picture taken, etc.  You get the picture.  These days, when everything is touch-a-button and instant gratification all that extra stuff is old, and extensive.  So the convenience of this app, that is set up for travelers that will benefit from great customer service and from time savings thanks to what I've learned over the years about passport renewal, is what makes this new app so valuable."
With a projected 47 million passports set to begin expiring in 2016, the US Department of State is urging travelers to begin their renewal process as soon as they can.  Alwadish agreed with me that this is a perfect case of "right place, right time" with his company's new smartphone app.  He also ran down the ways that his app will save users a large portion of their time as opposed to the old-fashioned way of renewing a passport.
"In communicating with the Department of State, I found that they are, in fact, expecting a huge turnout, a surge if you will, in passport renewals," Alwadish said.  "I knew the timing was perfect to hurry and put another team on it and finish it in time to help people with this surge.  Also, it's important to understand that it's not like I'm the guy renewing all the passports and the passport agency is not.  That's not the case.  What I'm doing is making it so easy and convenient that there is no reason to procrastinate on the part of either the traveler or the Department of State.
"There's a lot of features, but you'd press the Renew Your Passport button.  Instantly, you'll see a little overview about what you can expect throughout the process.  I really wanted the client to know that we are a registered and regulated government agent.  They watch me like a hawk, and while I work well with them, they still make sure that nothing in the process is done incorrectly.  I just wanted the clients to know that it's okay to send things to me.  The app is safe and secure and none of the data that is transported via the app is of any security value.
"Next, it asks them a few questions about their passport as there are a number of guidelines associated with renewing it.  Then they have a choice of what passport package they want as well as how quickly they would like the renewal process to be.  The choice of processing speed includes the regular service or the expedited service for $60 dollars more.  Clients will then cash out and will be prompted to take a photograph, which can be taken immediately or later, and they will receive an email with simple instructions, the actual application and a shipping tag that is trackable.  So at this point, they have never left their house, nor will they ever have to.  The brilliance is that everything will be at their fingertips."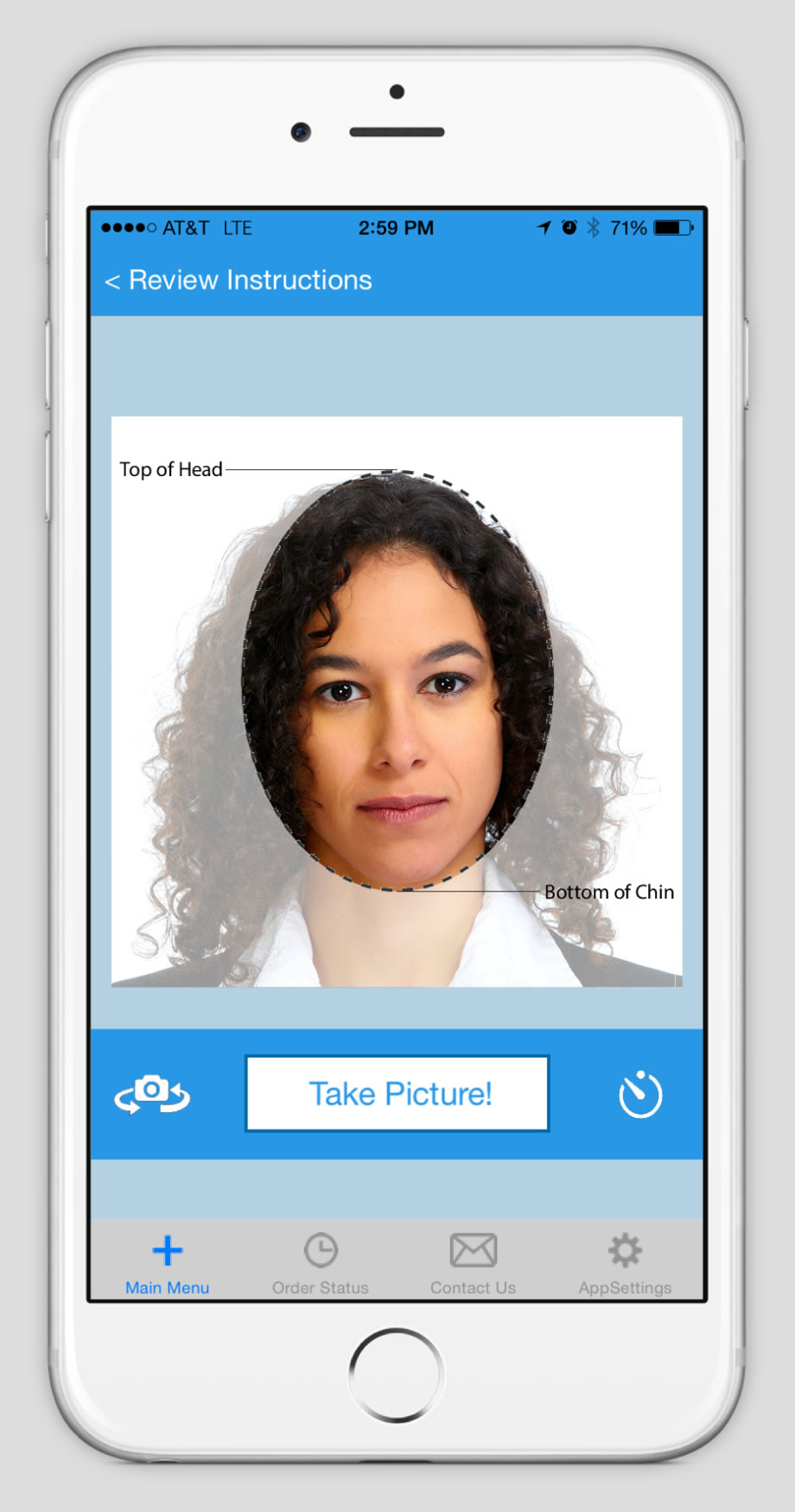 The new app's process is designed to eliminate the time and effort it takes to renew a passport, Alwadish was quick to point out the fact that the government's current system is disjointed.  He also let me know that putting the power to renew in the hands of each client doesn't make the long, regulated process less likely to succeed, but actually helps it.
"90 percent of my clients take perfect photos the first time," he said.  "If they miss it the first time, they take it the second time.  I scrutinize every photo and 98 percent of the time I'm right on the money.  My company is the only one on the web that guarantees their photos, which means if I do get it wrong, which is rare, I'll retake the photos and submit them for you to the state department at no charge."
The price of the renewal service through the ItsEasy Passport App will be just $29.95, but keep in mind that you will still have to pay the government fees associated with the renewal process ($110 base fee, $170 for expedited service).  The $29.95 fee will get you your photos, a trackable postage stamp to send the items to ItsEasy and the professional experience of ItsEasy, which has been in business since 1976.
So why is the Department of State urging travelers to renew their passports as soon as they can?  There are a few causes of this influx of renewals as well as new applications, but the main reason can be traced back to 10 years ago.
The Western Hemisphere Travel Initiative (WHTI) was passed into law in 2007.  Created at the recommendation of both the Departments of State and Homeland Security, the WHTI made it a requirement for all US Citizens to have a passport to travel to any other country, including Canada and Mexico.  This created a very large influx of travelers that had never needed a passport before to apply for one, which at the time, created a large backup in the process.
Since passports are good for 10 years from their date of issue, the math shows that the 47-million-plus travelers that had received their passports during the WHTI's first years of implementation will be set to renew this year and moving forward.  The surge of renewals is projected to last through 2018.
"Right now, it will take roughly six weeks for a passport renewal, which is two weeks longer than the process took last year," said Beth Finan, a press officer for the Bureau of Consular Affairs, in an interview with USA Today.  "You can also request an expedited passport, which will take three weeks to process and cost an extra $60 on top of the standard $110 renewal fee."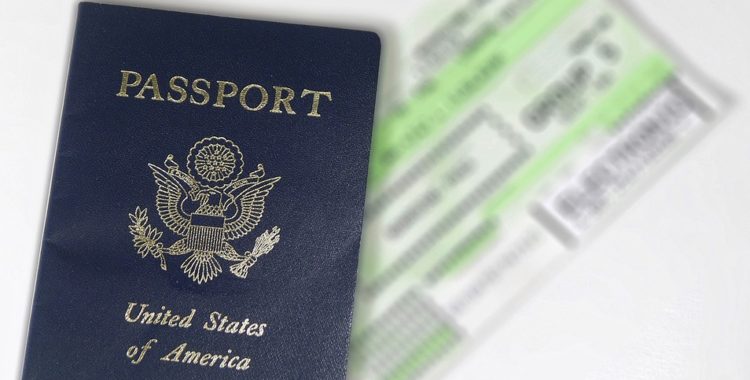 The bottom line is, for your sake as well as that of the Department of State, it's best to get a jump on your renewal process.
That's where the ItsEasy Renewal App will come in handy.  Travelers can open the app and complete the steps from the comfort of their home, on their lunch break or even use the app to renew their parents or less-tech savvy friend's passports.
And, even if you think you won't be traveling until later in the year, a slew of new regulations and rules could cause a headache for you, so it's best, like in any situation, to be prepared.  Some countries are now requiring traveler's passports to be valid for at least six months before they will allow them entrance into the country.  So even if you renewed your passport a month before you travel, that still may not be good enough.
Although the app is currently only available for iPhone, Alwadish let me know that it will soon be available for Android as well in a window of a month or less.  The services offered through the app are also available on his website.
To download the ItsEasy Passport Renewal App for iPhone, click the link for the iTunes App Store: "ItsEasy Passport Renewal App for iPhone"
For more information about ItsEasy, check out their website at www.ItsEasy.com.
For more information, updates, travel tips and news from Sundance Vacations, be sure to follow us on the following social media outlets:
ItsEasy Passport Renewal App screenshots
Exclusives you'll only find on the Sundance Vacations Travel Blog!
Summary
Article Name
New ItsEasy Passport App Makes Renewals a Breeze
Description
The new ItsEasy Passport App has been released just in time to help the government renew over 47 million passports that are set to expire in 2016. The company promises that the new app will help make Passport renewals a breeze.
Author