Need a practical hairstyle for the beach? Travel with Sundance Vacations and get ready to slay! The summer sun can be brutal, especially if you have long hair. We all want to look trendy this summer, but the hot sun can put a damper on things. It's way too hot out to wear your hair down, so put it up! Having the perfect hairstyle can complete any summer look. When I'm on vacation, I usually have no motivation to do my hair! I just want to get ready ASAP, so I can get down to the beach! If you want to look trendy this summer, without spending 30 minutes working on your hair… try these fun easy vacation ready hairstyles!
Side Braid
Braids are so in right now! A side braid is super cute and easy to create. Choose the side your want your braid to be on. Take a comb and part your hair on that side. Then pull all your hair over and began to braid it. Braid your hair, by separating it into 3 equally sized sections. Weave the hair over and under, until you make the perfect braid. Twist a hair tie around the bottom of the braid, to keep it in place! Add fabric flowers for a festive look!
Halo Braid
Start by creating a side braid. (side braid directions are listed above) Take the braid and wrap it across the front of your head, above your forehead. The tail of the braid will now be in the back behind of your hair. Pin it in place with body pins and you're all done! It will look like a halo! This hairstyle is chic and sophisticated!
Space Buns
I'm sure you've put your hair up in a bun like 1,000 times, but have you ever created space buns? Okay so I know the term "space buns" sounds kind of funny, but it's a really cute look! Start by parting your hair down the middle with a comb. Make sure you have an equal amount of hair on each side. Take one side of you hair and pull it up like you are creating a high ponytail. Wrap the hair up into a bun and secure it with a hair tie or bobby pins. Repeat this step on the other side. You will be left with two buns! They are called space buns because this hairstyle will make you look like a futuristic alien! Try this hairstyle and look out of this world!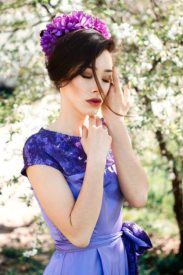 Flower Crown
Flower crowns are prefect for the beach! Flower crowns can dress up any hairstyle! Turn basic hair into an interesting look! Create a low bun and place a flower crown on top of your head. You can purchase flower crowns from any fashion/accessory store. Love to DIY? Why not make one yourself!  All you need is fabric flowers, a piece of ribbon, and glue. You can buy all of the supplies at craft stores like Jo-Ann Fabrics. Simply glue the fabric flowers onto a piece of sturdy ribbon. I usually glue 5 to 6 flowers on per crown, but you can use as many as you want! Wait for the flowers to dry down, then tie it around your head. Flower crowns are so much fun to make!
---
For more information, updates, travel tips and news from Sundance Vacations, be sure to follow us on the following social media outlets:
Summary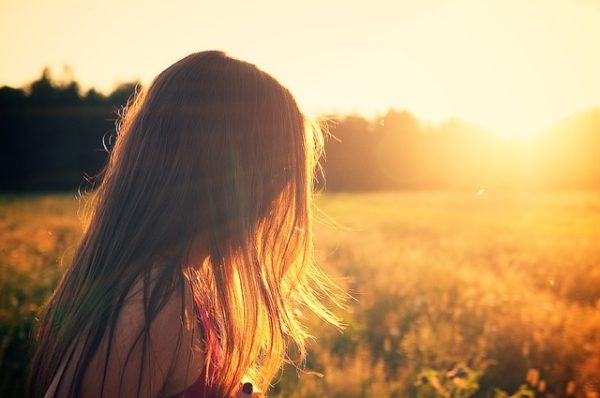 Article Name
Fun Easy Vacation Ready Hairstyles
Description
Need a practical hairstyle for the beach? Travel with Sundance Vacations and get ready to slay! Try these fun easy hairstyles and look trendy all summer!
Author
Publisher Name
Publisher Logo