When you think of dining in Cape Cod, what comes to mind? SEAFOOD! There are tons of amazing seafood restaurants in Cape Cod, Massachusetts, but which ones are the best? Travel with Sundance Vacations and experience some delicious dining! Fresh seafood is a staple in Cape Cod, the restaurants on this list will leave you shook! If you love crab legs, oysters, and scallops, get ready to enter a seafood paradise! So put on a crab bib and check out the top 5 best seafood restaurants in Cape Cod, Massachusetts! You and your stomach won't be disappointed!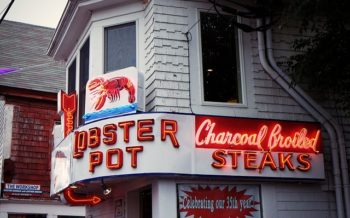 Lobster Pot is a landmark in Cape Cod. This delicious seafood restaurant has been in Provincetown for 75 years! Yes, you read that right… 75 years! Lobster Pot isn't hard to find, you can't miss the giant neon lobster sign on the front of the building. Not only is their food great, but this restaurant makes a great photo op! Start your meal with a cold appetizer and end with a fresh mouth watering lobster. Try their lobster avocado cocktail. This cold appetizer is lobster meat with diced avocados and mangos, topped with sweet pepper vinaigrette and tarragon mayo. For your entree, order the Baked Stuffed Lobster! This is a 1 ¼ pound lobster is stuffed with caramelized onions, celery, and a spread of Ritz crackers, shrimp, scallops, and crab meat all blended together. The Baked Stuffed Lobster is also served with a red potato! One thing's for sure, you won't leave Lobster Pot with an empty stomach!
Enjoy two floors of dining at FIN! The setting for this seafood restaurant is an antique home and customers can dine on both floors. FIN is all about serving contemporary seafood dishes, made with local ingredients. Okay so I know this list is all about seafood, but FIN has some amazing desserts! Try their Warm Fried Banana Fritters, Orange Mascarpone Filled Crepes, and House Made Ice Cream. The Warm Fried Banana Fritters are calling my name! Let's get back to the Seafood! Try a delicious seafood dish, like their Fennel Seared Red Snapper and Grilled Atlantic Swordfish! FIN is also known for their unique selection of wines, they have over 40 different types of wine to choose from. You can make reservations on their website, to secure your table and choose what floor you want to dine on. So grab a glass of wine and enjoy dining in this antique home!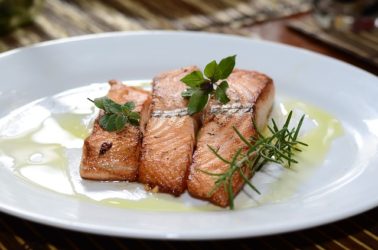 Don't let the name fool you, The Brewster Fish House looks like a charming cottage! The Brewster Fish House originally started out as a local fish market and has evolved to an upscale seafood restaurant. They do not accept reservations, so get there before the dinner rush! The Brewster Fish House runs on a first come, first serve basis. During the fall season, enjoy their Dollar Oyster Thursdays! A 4-course tasting menu will be offered for $55 per person on Friday and Saturday nights. Try one of their main seafood courses, like salmon, lobster, tuna, cod, and paella. If you're on vacation with someone who's not into seafood, they also serve delicious duck, sirloin, and fettuccine. The Brewster Fish House has a little something for everyone!
This former church is now an trendy seafood restaurant! The Impudent Oyster is an upscale restaurant, with an innovative menu. If you're looking for delicious seafood and a lively bar scene, this is the place for you! Start your meal with one of their signatures soups. Choose between Cape Cod Clam Chowder and Butternut Bisque. Try the Devils on Horseback, this is scallops wrapped in bacon with onions, garlic, and parsley. The "Devils" are served on toast with a lemon butter sauce. Then try one of their delicious entrees, like Pete's Favorite Halibut and Tuna Matsui! You will fall in love with their upscale cocktails! Try the Escape to Palm Peach, it is peach vodka, pomegranate juice, and soda water, served with a lemon wedge. Remember to call and make reservations before dining, because this place fills up fast! The Impudent Oyster is a bit on the pricey side, but the food is worth it!
This family friendly seafood restaurant has been open since 1983! Moby Dick's is a family owned and operated business, known for their Wellfleet Oysters! This quaint place, looks like a nautical sea shack. They also have an interesting policy: BYOB. Bring your favorite beer and wines along with you! They will provide you with a free bucket of ice, cups, and a wine opener. Love fried seafood? Try one of their fried platters, like the Fried Oyster Platter, Fried Shrimp Platter, and Fried Calamari Platter. Moby Dick's is located in Wellfleet, so try their Wellfleet Oysters and Wellfleet Oysters Pesto! Wellfleet Oysters Pesto, is oysters broiled with basil pesto and romano cheese. After you finish your meal, stop by the gift shop! Purchase a Moby T-shirt, hat, or anything with the logo on it and be featured! Send in a photo of you wearing your new merchandise and be featured on the Moby Wall of fame!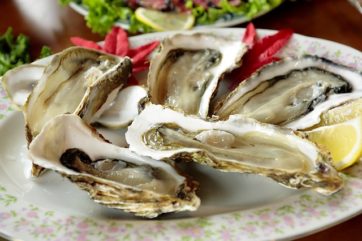 ---
For more information, updates, travel tips and news from Sundance Vacations, be sure to follow us on the following social media outlets:
Summary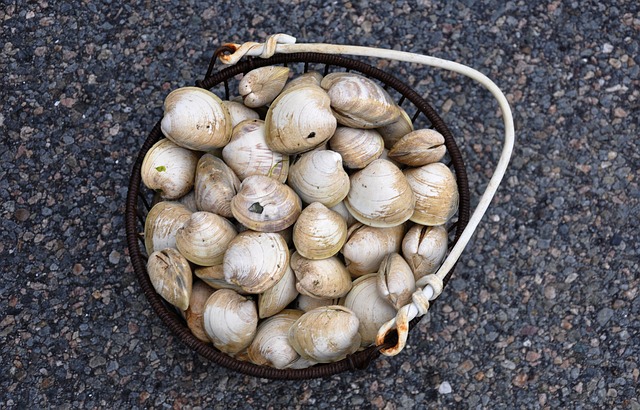 Article Name
Top 5 Best Seafood Restaurants in Cape Cod, Massachusetts
Description
Travel with Sundance Vacations and experience some delicious dining! Check out the top 5 best seafood restaurants in Cape Cod, Massachusetts!
Author
Publisher Name
Publisher Logo