Looking to make this Labor Day weekend memorable? When it comes to the holiday, it can seem like there is so much going on that you're not sure what to do! Sundance Vacations is here to help with activities and events going on Labor Day weekend near our properties. Many locations celebrate the end of the summer with a splash! If you're planning to spend your Labor Day weekend at these destinations, you'll be happy to know that plenty of festivities will be held to make your end of the summer vacation extra special!
---
Wildwood & Brigantine, New Jersey
Taking place on September 3rd at Fox Park, the Wildwood End of the Summer Block Party will include free music, entertainment, food vendors, craft vendors, and so much more. You can find a lineup of all of the talent preforming at the festival by visiting the event link. This is the perfect way to wrap up both your summer and vacation weekend!
This weekend-long event is hosted by the NAS Wildwood Aviation Museum and is a favorite among locals and visitors. The festival, which includes C-53 Skytrooper "Beach City Baby" interior tours, also includes a beer & wine garden, food truck vendors, exhibitors, and public access to the museum. The weekend schedule is jam-packed with fun activities to keep you busy from September 1st to September 4th.
The Rotary Park Bandstand Concert Series is a great and entertaining way to relax and unwind as your Labor Day weekend comes to a close. From September 1st to September 4th musical talent Cheezy & the Crackers, Devin Lyn & Whiskey Tango Foxtrot, John Walter Cape Community Band, and Originaire will be playing. All concerts begin at 7:00 PM. Be sure to catch one before they end in September!
Where to Stay
Sundance Vacations has a property located right in Wildwood, New Jersey. Our property, Esplanade Suites, is located just 2 blocks from the entrance of the boardwalk. The Wildwood Beach Ball signs are located 2 blocks from our property as well, which is great for a memorable friend and family photo. Brigantine Beach Club is located right behind Brigantine's famous sand dunes. Relax at one of the two crystal blue pools on site or take a short walk and dip your toes into the pristine sand and ocean water.
---
Myrtle Beach, South Carolina
Labor Day weekend is the last weekend of Hot Summer Nights for 2023. As stated on Myrtle Beach Resorts, "Hot Summer Nights on the boardwalk has become one of the best-kept secrets for free family fun in Myrtle Beach, but the secret is starting to get out!" This weekend event includes live music and performers, a carnival with bounce houses and face painting, games, and firework shows.
Catch the final night of Barefoot Landing's Summerfest when visiting the week of Labor Day! This annual entertainment series offers live music, strolling entertainment like stilt walkers, food and drink specials, meet-and-greet opportunities with superhero and princess characters, and of course, firework shows! The full schedule can be found online. Be sure to play your exciting night out before the event ends.
Is this your last family vacation before the kids go back to school? Time for the adults to celebrate! The Myrtle Beach Beer Trail will take you through local breweries, brewpubs, and craft brew experiences. Be sure to get your trail pass for special offers and reward points! Experience a taste of the beach at over 10 locations on the itinerary.
Where to Stay
Not sure where you should stay when visiting Myrtle Beach? Our Myrtle Beach Resort is the go-to destination for our east coast travelers! There is an outdoor pool, children's pool, cocktail bar, barbecue grills, basketball, picnic area, playground, parking, hot tub, volleyball, and a spa all on site!
---
Fort Lauderdale, Florida
From 6 PM to 11 PM at Peter Feldman Park, you can experience Food in Motion, an after dark green market & artisan food event. Filled with a variety of food trucks, fresh produce, and baked goods, you'll visit for the delicious gourmet food options and stay for the heart-pounding live music, the open playground for children, and the free beer for those 21 and older.
If you're looking to add a bit of extra excitement to your weekend, there's not better way to get a party started than by attending a concert–specifically a Deadmau5 concert. Deadmau5 is an EDM artist who will be closing out Labor Day weekend on September 3rd at  E11EVEN in Miami. If you're in need of a loud, flashy night out, this is the show for you.
Fort Lauderdale is known for its exciting holiday festivals, and the Pre Labor Day Festival is no exception! Hosted in collaboration with the North Beach Restaurants and Shoppes, this block party with feature  a car show from 2 PM – 6 PM, live music from 7 PM – 10 PM, local vendors, arts and crafts exhibits, and shopping! Local artists include Big City Dogs, Dottie Kelly and Rock the House Band, and The Smokin' Aces.
Where to Stay
Just like the above cities, Sundance Vacations offers a property directly in Fort Lauderdale, Florida! Our Fort Lauderdale Beach Resort is one of the most popular east coast destinations that we offer. Some nearby locations are the Museum of Discovery and Science, Hard Rock Casino & Seminole Paradise, Flamingo Gardens, and so much more. The Fort Lauderdale International Airport is only 9 miles from this property.
---
Hilton Head Island, South Carolina
Harbourfest is a yearly summer event that's perfect for the whole family. Entertainment includes singer/songwriter Shannon Tanner, a Jimmy Buffet tribute band, and fan-favorite entertainer, Cappy the Clown, who will be twisting up balloon animals for all in attendance! Enjoy a night of firework spectacles, waterfront shopping, and several different dining options.
The Edisto Beach Music & Shag Fest is all about celebrating music and how it brings people together. Located at Bay Creek Park, this festival will have music for you to shake and groove to from East Coast Party Band, The Entertainers, Carolina Coast Band, Shiftin' Gears Band, Shag Doctorz, and DJ Pat Patterson. Stop by to shop through some arts and craft vendors and to get a bite to eat from one of the food trucks.
Reggae on the River, or Reggae Pon De River, is a Caribbean cuisine and dance festival unlike any other. Jump into the rhythm on September 2nd from 2 PM – 9 PM. Enjoy Caribbean food, art vendors, and a kid zone for the little ones in attendance. Music will be provided by Jah Movement and a vast African drum and dance ensemble.
Where to Stay
Sundance Vacations offers two properties directly in Hilton Head, South Carolina. Our Hilton Head Island Beach And Tennis and Coral Sands By Palmera properties are located in the middle of these fun activities which makes them easily accessible while on vacation.
---
For more information, updates, travel tips and news from Sundance Vacations, be sure to follow us on the following social media outlets:
Summary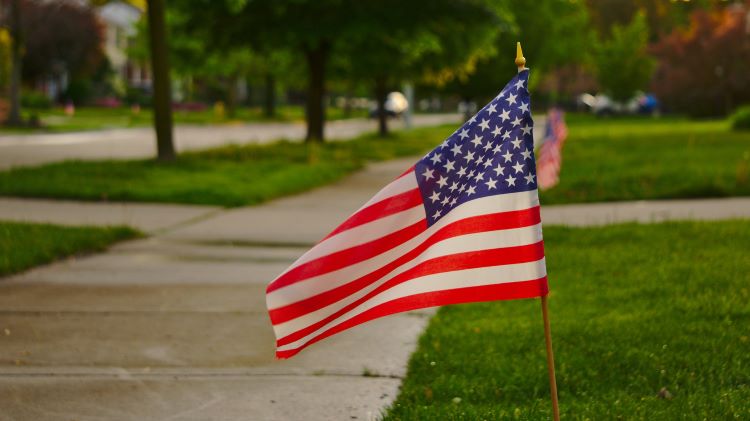 Article Name
Celebrate Labor Day Weekend with Sundance Vacations
Description
Looking to make this Labor Day weekend memorable? When it comes to the holiday, it can seem like there is so much going on that you're not sure what to do! Sundance Vacations is here to help with activities and events going on Labor Day weekend near our properties.
Author
Publisher Name
Publisher Logo