With breweries becoming so popular, you should check out a local brewery on your next vacation. There are several breweries and distilleries in the area of our Sundance Vacations properties. The breweries often give you a tour and educate you about the brewing process. They describe the hops and barley used to brew specific pilsners and lagers. If you're lucky, you will get to taste a freshly brewed sample at the end of the tour! This will be your go-to list to follow when you're traveling with Sundance Vacations!
---
Mallard Lakes- Selbyville, DE
Located in Milton, Delaware. The 'Dogfish Head Brewery' is conveniently located just minutes from Rehoboth Beach and is less than 25 miles from Sundance Vacations 'Mallard Lakes Resort'. The 'Dogfish Head Brewery' is a great brewery because they take you on a tour, encourage you to play a few games, and there's an art gallery and gift shop on site. The reason this is my second favorite brewery is… You guessed it, it's minutes from the beach!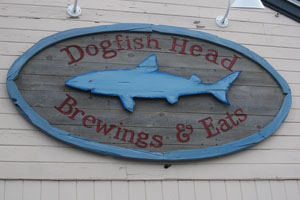 ---
Woodfield Manor- Cresco, PA
The 'Yuengling Brewery', located in Pottsville, PA it's about 1.5 hours away from 'Woodfield Manor'. The Yuengling Brewery is "Americas Oldest Brewery" and has persevered for generation after generation. They have been in business for 185 years and has been family owned and operated since 1829! You can easily take a day trip to this awesome brewery. You might want to mark your calendar for their '190th Summer Celebration' being held on July 13th. The celebration invites the whole family to their free concert featuring 'Better than Ezra'. You can enjoy food, friends, live music and of course great beer!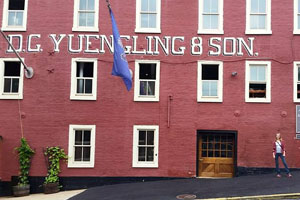 ---
Hilton Head Beach and Tennis Resort- Hilton Head, SC
Hilton Head Brewing Company is located less than five miles from Sundance Vacations, 'Hilton Head Beach and Tennis' resort. Hilton Head Brewing Company is "The Islands first Brewery!" The microbrewery opened in 2006 and has a variety of Lagers, Pilsners, IPAs, Porters, Hefe's and more! This however is not your ordinary brewery, they have an indoor brew house pub, dining rooms and an outdoor deck bar. The menu offers your usual appetizers, wings, calzones, pizza, soup, salads, entrees and more! Are you bringing the kids along? If so, they have a kid's menu too. The brewery is located on the island's South End in Reilley's Plaza. They have lunch and dinner specials, along with a happy hour! Make sure to take time to visit this awesome place! The tasting room and tours are kid friendly too!
---
Ft. Lauderdale Beach Resort- FT. Lauderdale, FL
The 'LauderAle Brewery & Tap Room' is located less than 7 miles from Sundance Vacations 'Ft. Lauderdale Beach Resort'. LauderAle is independently owned and operated. It has a 1,500 square foot tap room and was built by two Fort Lauderdale natives using recycled pallets, railroad ties and shipping containers! This provides a laid back and rustic atmosphere. The locals say" it's like hanging out in your best friend's garage or backyard, but with real beer!" This is the areas first Nano brewery in Southeast Florida. The tap room has 30 rotating drafts and more than 60 craft beers! They also had craft ciders, wines, sangria, champagne, mimosas, sake and bloody Mary's. If you're hungry they have a different food truck roll in every day too.
---
Snow Ridge Village- Lake Harmony, PA
'Barley Creek Brewing Company' is located in Tannersville, PA and is less than 25 miles from 'Snow Ridge Village'. This brewery first opened in 1995 and they now offer a brewery and distillery on site. This is the first microbrewery in the Poconos since the prohibition. They have brewed more than 100 different kinds of beers and they distill whiskey, rum, vodka and more! This brewery is home of 'The Pint Size Park and Biergarten.' This is where you want to be on a nice summer night. They have a tiki bar, fire pits, wiffleball, corn hole, bocce ball, ping pong, foosball and a bunch of oversized yard games to entertain yourself. You can even rent out this area for a private event! They also serve breakfast, lunch and dinner daily.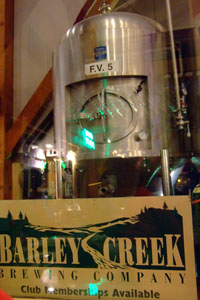 ---
 Lake Tahoe Vacation Resort- Lake Tahoe, CA
'The Brewery at Lake Tahoe' is conveniently located in the center of South Lake Tahoe and is less than a mile from Sundance Vacations 'Lake Tahoe Vacation Resort'. This brewery is Lake Tahoes original brewpub and was established in 1992. This is a cozy brewery and is famous for Michaelangelo pizzas, made with their specialty Bad Ass® pizza dough. This is considered a "must visit" at Lake Tahoe and is sure to impress you with its cuisine, brews and friendly staff.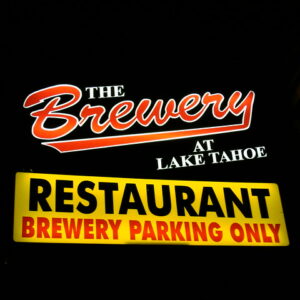 ---
Myrtle Beach Resort- Myrtle Beach, SC
'New South Brewing' is nestled in the heart of Myrtle Beach and is less than 10 miles from our 'Myrtle Beach Resort'. This microbrewery brewed its first batch of beer in 1998 and provides the area with fresh ales and lagers. They have a 20-barrel brew house and produce nearly 3,000 barrels a year! You can take a tour of the brewery for $7.00 per person in the fall season. You will get to sample a few beers at the end of the tour, but they don't offer tours in the summer months due to increased brewing.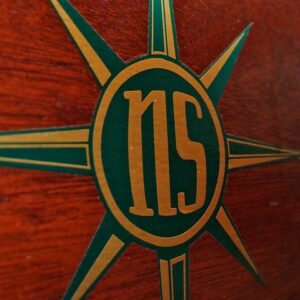 ---
Kings Creek Resort- Williamsburg, VA
If you love beer and you're visiting 'Kings Creek Plantation', you're in luck! Williamsburg has a 'Williamsburg Tasting Trail' which is home to five local breweries! This trail offers award winning wine, micro-brews, ancient mead and distilled spirits! Here you will get to taste some of the best handcrafted alcoholic beverages in the area!
'Alewerks Brewing' opened in 2006 and offer 6 year-round beers and a variety of different seasonal brews. They have 16 taps in their taproom, and they offer guided tours and tastings!  The guided brewery tours are $9.00 for a 1-hour tour, and the guided tastings are $8.00 for a 45-minute tour.
'Brass Cannon Brewing' is a veteran owned craft brewery and tap room. They have an awesome machine operating on site which is called the "can-to-go" machine. This machine will can any of their beers for you, so you will have a freshly canned beer to take with you! This place even offers a brand-new beer, which is brewed every week!
'The Virginia Beer Company' opened in 2016, offers a brewery, taproom, and beer garden. They offer limited edition beers, experimental IPA's, Barrel-Fermentes Brett Saisons, Barrel-Aged Imperial Stouts and many other diverse styles of brews. The brewery features different food trucks, daily specials, a variety of entertainment, live music and special events.
'Amber Ox Public House' is a place to go for a good time! They serve farm to table and southern cuisine with a twist. This brewery brews unique beers and features a dynamic cocktail menu. They offer a casual experience with a large bar area. The covered patio features a garage door to open the area to the bar!
---
Ocean Beach Club- Virginia Beach, VA
The 'Young Veterans Brewing Company' is located about 10 miles from (the) Sundance Vacations 'Virginia Beach Club' resort. It was established in 2012. They "love beer, love to brew it, love to drink it and love to teach others about it. This military themed brewery and taproom offers a variety of Ale's, Hefeweizen's, IPA's, Stouts, and more. The variety is sure to please any beer lover out there. The co-founders both served in the military and both toured Iraq. Between the two of them, they have nearly 15 years of military experience under their belts. Thank you for serving Thomas and Neil!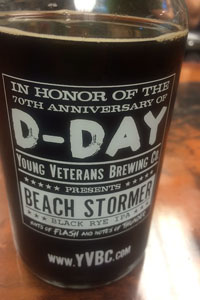 ---
Scottsdale Links Resort- Scottsdale, AZ
'Goldwater Brewing Company' is located about 15 miles away from our 'Scottsdale Links Resort'. They are family owned and operated and have more than 30 years of brewing experience. Their industrial-contemporary style tap room has more than 15 of their own craft beers! They'll also create one of a kind brews on a whim. Goldwater is the #1 self-distribution craft brewery in Arizona!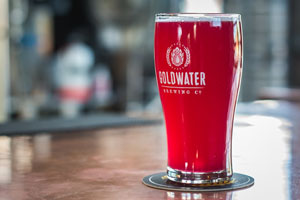 ---
Beachwoods- Kitty Hawk, NC
The 'Outer Banks Brewing Station' is located less than 10 miles from Sundance Vacations 'Beachwoods' resort. They offer light pilsners, ales, IPA's and heavier stouts. The Outer Banks Brewing Station is the first wind powered brewery in the United States! Wind power is the fastest growing and cheapest form of renewable electricity. The brewery uses %100 of the energy created and this saves them between $150 and $200 a month! The brewery began as a concept in 1992 while the founders were Peace Corps volunteers. This brewery is not just a brewery though. They brought their volunteer work into the brewery. They host a number of community events and fundraisers such as the 'Hotline's Festival of Trees' which benefits abused and battered women.
---
The Christie Lodge- Avon, CO
The 'Vail Brewing Company' is located about 10 miles from 'The Christie Lodge' in Avon, Colorado. This brewery is "Veteran & Ski Bum Owned" and was established in 2014. This brewery is located in the heart of the Rocky Mountains and they brew what they like to drink. They have a variety of alcoholic beverages from IPAs, Ales and to their unique wine/beer hybrid.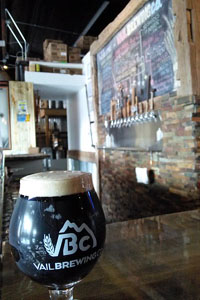 I hope you enjoy this list of breweries near our Sundance Vacations properties! CHEERS!
---
Keep Up-To-Date on Travel Tips
Are you the kind of person that always likes to stay up-to-date on the latest travel news?
Be sure to follow us on social media for more travel tips and advice:
---
Summary
Article Name
Breweries near Sundance Vacations Properties
Description
With breweries becoming so popular, you should check out a local brewery on your next vacation! This list will help guide you in the right direction. Cheers!
Author
Publisher Name
Publisher Logo