Let's be honest, we are all completely obsessed with our smartphones! My phone is basically in my hand 24/7! Some people think smartphones are bad for society, but they have made traveling so much easier. When I travel with Sundance Vacations, my phone always comes in handy! We use our phones as a GPS, to book hotels, to take cute travel pics, and to research EVERYTHING about our vacation destination! Did you know there are tons of smartphone accessories great for traveling? Who knew smartphones could get even better! Next time you travel with Sundance Vacations, be sure to bring these great smartphone accessories along with you!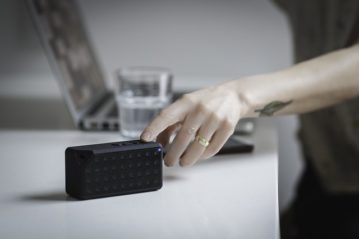 1. Portable Waterproof Speaker
Hello summer jams! Music seriously makes everything better! A portable waterproof speaker is great accessory to have on vacation. Bring it down to the beach or the hotel pool! A day at the beach is 100 times better with a little background music. Some portable speakers work by simply importing the speaker cord into the headphone port of your smartphone. Wireless portable speakers work by connecting them via bluetooth. When traveling it's best to go with a waterproof speaker, you never know what might happen! It's always better to be safe than sorry!
2. Portable Charger
This is a must have smartphone accessory when traveling! How many times has your phone died while you were taking a picture or needed to contact someone? Don't answer that… but it's probably like 5,840 times! A portable charger allows you to charge your phone on the go, wherever you are! Imagine you are on vacation and you see the most beautiful sunset you've ever seen… and right before you snap a pic, your phone dies! This has happened to me more times than I care to admit! If you are going on vacation, do yourself a favor and bring along a portable charger!
3. A Cord Organizer Case
To prevent being tangled in a sea of cords, pack a cord organizer case! A cord organizer case is a fold up pouch, that has zipped pockets and velcro loops inside. Wrap each cord around the individual loops, for easy access and no tangling! Theses lightweight cases are great for storing smartphone and laptop chargers when traveling. Trust me… you don't want your phone charger weaved in a ball, like Christmas lights that have been sitting in the attic for 3 years! A cord organizer case is an easy way to stay organized when traveling.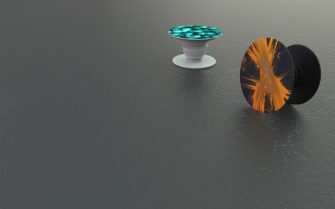 4. PopSocket
I was a skeptical at first, but PopSockets really do come in handy! A PopSocket is a circular silicone grip that sticks onto the back of your smartphone and pops out. PopSockets help you grip your phone with two fingers, so you can easily take pictures without shaking. Every time I go to take a pic, my hands get soooo shaky and my picture always comes out blurry! They also make great phone stands! Pop it out and use the extender as a smartphone stand, to easily watch videos hands free! PopSockets are a great place to store your earbuds! Wrap your earbuds around the circular grip and never lose them again! 
5. Waterproof Phone Pouch
Never put your smartphone in a dry bag of rice again! A waterproof phone pouch is a clear plastic zippered pouch, that you wear around your neck! It is basically a lanyard with a plastic pouch attached, that's big enough to fit your phone inside. You can wear this waterproof pouch in the pool or when taking a dip in the ocean. If you get separation anxiety from leaving your phone on the sand, this is the right accessory for you! Prevent your phone from getting water damaged, by keeping it in a waterproof phone pouch!
---
For more information, updates, travel tips and news from Sundance Vacations, be sure to follow us on the following social media outlets:
Let's be honest, we are all completely obsessed with our smartphones! Did you know there are tons of smartphone accessories great for traveling? Read the article to find out more! https://t.co/Zp0yJbtdX6 pic.twitter.com/WNH9zqkGFv

— Sundance Vacations (@travelsundance) June 29, 2018
Summary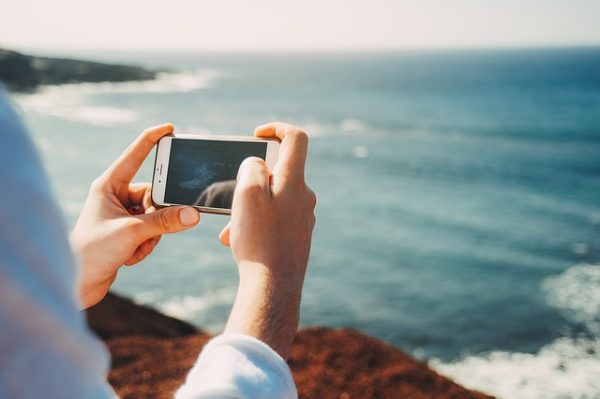 Article Name
5 Smartphone Accessories Great for Travel
Description
There are tons of smartphone accessories great for traveling! Travel with Sundance Vacations and remember to bring these smartphone accessories with you!
Author
Publisher Name
Publisher Logo