Ever wanted to visit the spot where your favorite movie scene was filmed? Whether you're a movie addict or just a casual enjoyer of the occasional film, it's always thrilling to step into the shoes of your best-loved fictional characters. From horror, to sci-fi, to rom-com, here are 5 places to visit where movie scenes were filmed!
---
Katz's Delicatessen — When Harry Met Sally
Though When Harry Met Sally was released in 1989, Katz's Delicatessen has been in operation since 1888 and is still going strong! This famous deli can be found in New York, NY and is a hotspot for movie fans and casual visitors alike. In 2019, Katz's Delicatessen hosted an abundance of entertaining activities that drew people in to celebrate the 30th anniversary of the rom-com. If guests couldn't attend in person a special "I'll Have What She's Having" package was offered that could be shipped. As discussed in a 2019 Forbes article, the box included Katz's packed pastrami and turkey sandwich toppings, a When Harry Met Sally t-shirt, a tote bag, and pins that could be used to decorate the bag! Just because this celebratory event was held in, 2019 doesn't mean it won't happen again! Katz's Delicatessen ships, caters, and delivers, but the best way to experience this amazing restaurant is in person. There's no better reason to plan a spontaneous trip to New York!
---
Devils Tower —Close Encounters of the Third Kind
If you happen to find yourself in Wyoming, you're going to want to take a detour to Crook County to visit the national monument seen at the end of Steven Spielberg's sci-fi thriller Close Encounters of the Third Kind—the Devils Tower. We promise you won't run into any extraterrestrial beings when snapping pictures of this rocky, cylindrical formation… at least, we hope you won't! The oddly shaped, but natural formation belongs to the Black Hills Mountain range. If you're not afraid of heights, you can climb this large butte–867 feet from base to summit to be exact! Devils Tower has deep Native American roots and is sometimes also called "Bear's House." The nearby Devils Tower KOA campground shows nightly screenings of Close Encounter of the Third Kind with Devils Tower serving as the ominous backdrop. Snacks can be purchased at the camp, just be sure to bring blankets so you can cozy up outside!
---
Camp Crystal Lake — Friday the 13th
Friday the 13th is a classic hack-and-slash horror film and a forever-favorite among horror movie enthusiasts. With several sequels filled with guts and gore, we have to ask the question… Why are teenagers constantly returning to the infamous Camp Crystal Lake? Well, you can take a tour of the bloody camp in Warren County, New Jersey and find out for yourself! Camp NoBeBoSco is a Boy Scout camp that was founded in 1927 and is known for its outstanding natural beauty. The Camp is located in Hardwick New Jersey and offers tours in the fall, spring, and summer conducted by a group called "Crystal Lake Adventurers." Sometimes, old movie props and memorabilia are returned to the camp for a limited time to be viewed and discussed during the tour. Be warned—no photography is allowed during the expedition, so be sure to soak up all the sights when experiencing this trip through time.
---
Bodega Bay —The Birds
Bodega Bay isn't a single restaurant, monument, or campsite… it's a whole village! The area in Sonoma County, California is well-known for being the setting of Alfred Hitchcock's horror masterpiece, The Birds. You might be shocked to learn that the schoolteacher's house was built specifically for filming and wasn't an already existing structure, but you can visit the Potter School on occasion when it's open for tours. Various scenes for the movie were filmed in and around Tide's Wharf and Restaurant, which can still be visited, thought it was rebuilt in the 1990s. When visiting Bodega Bay, you can pick up a guidebook at the visitors center that details the filming of the The Birds in extraordinary depth, or you can read more on Bodega Bay's official website. Set sail on the bay, gaze at the stars while camping on the beach, or bike through the numerous parks and trails!
---
Henry River Mill Village — The Hunger Games
Located in Burke County, North Carolina, the abandoned cotton mill was used for scenes involving District 12 in the blockbuster hit, The Hunger Games. Remember Katniss Everdeen's tiny mining hometown? Well, you can take a day tour of the historic village to truly immerse yourself and take on the role of a District 12 citizen. Tours run from 10AM to 4PM Monday, Thursday, and Friday and from 10AM to 5PM on Saturday and Sunday. Events are sometimes held at Henry River Mill Village, too. Trek through areas of the village that are usually off limits to guests and conduct your very own paranormal ghost hunt! If you're not in the business of chasing down spooks and specters, on May 28th you can watch a special anniversary screening of The Hunger Games while snuggled up in District 12! Afterwards, you can view movie props and memorabilia. How cool is that?! Only an hour drive from Charlotte, North Carolina, you can stop by for a visit during your NC vacation!
---
For more information, updates, travel tips and news from Sundance Vacations, be sure to follow us on the following social media outlets:
Summary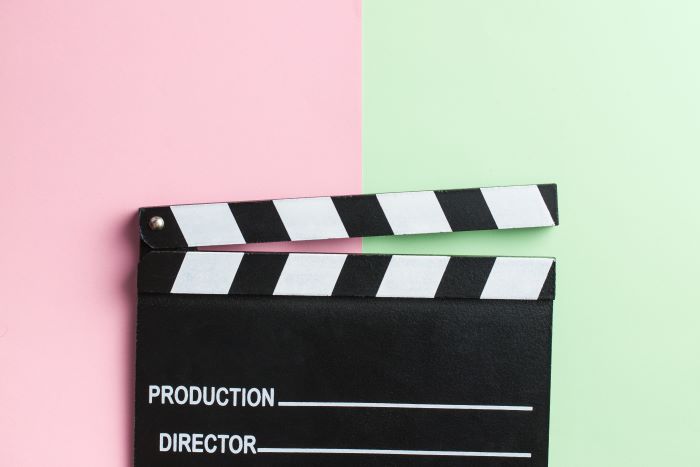 Article Name
5 Places to Visit Where Movie Scenes Were Filmed
Description
Ever wanted to see where a movie was filmed? From horror, to sci-fi, to rom-com, here are 5 places to visit where movie scenes were filmed!
Author
Publisher Name
Publisher Logo