From knickknacks to body parts and organs, 3D printing has come far, and will still expand each year. With the crazy expansive development, we can start to ask if 3D printing is just for huge organizations and businesses or for everyday people. How can you and I benefit from it? Can it make our everyday lives easier? Is it realistic for everyday use?
3D printers can range from the size of a microwave oven to the size of a car. A 3D printed car is already here, and a printer that can print a house by depositing cement, layer upon layer using a printer the size of a tractor-trailer, is in development. From houses to cars, shoes to dresses, handbags to watches, it seems like 3D printing can do just about anything, and if it can't, it's being worked on.
Being a vacation company, we thought it'd be fun to see if and how 3D printing can make vacations easier, if it can. Of course well talk about the bigger products too!
3D Printed Products to help Traveling Easier?
If you already have a 3D printer, all of these are FREE download files! All of these products exist from normal retailers, but being 3D printed makes them lighter, and lets you add your own style to them.
Earbud Holder– No longer worry about tangling the cords or trying to dig through your bags to find your headphones.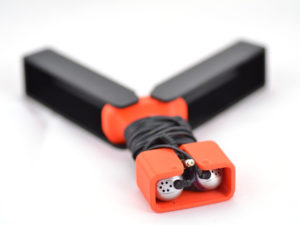 A trash bag hook for your car– Taking a roadtrip to the beach means being in your car for hours. With the bag hook you can access food or have a bag hanging to dispense of trash so the car doesn't get too messy!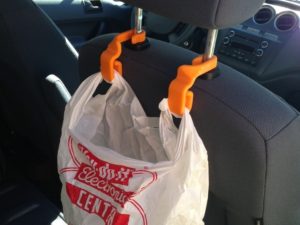 Cups with straw– Having younger children, you know they always want a cup with a straw! With this download to print, if you forget their cup at the place your are staying you can always print another one!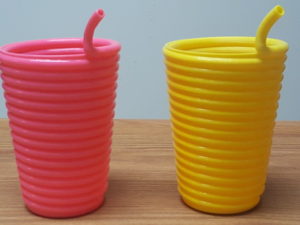 Chip bag clip– Having a bag clip helps keep your chips fresh, and keep sand or bugs out of them when you take food to the beach!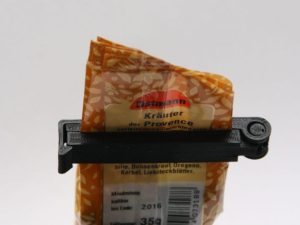 Vegetable cutter helper– Going on vacation to hotels with kitchens means you can cook food to save money. With this you don't have to worry about a cutting board to chop up food, and it helps keep you safe by not having to have direct contact with the food.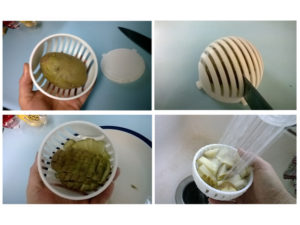 3D printed phone amplifier– No longer have to worry about portable speakers dying or getting sand in them with the phone amplifier.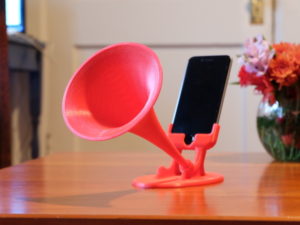 Smartphone and tablet Stand– Having children on vacation, you know with long waits for food or whatever it may be you'll have to keep them busy. With the table stand you can put their favorite Netflix show on your phone to keep them entertained!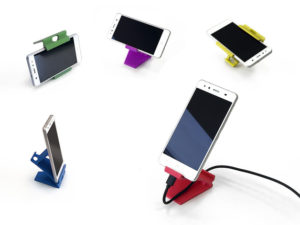 SD/microSD holder customization– SD cards are small and easy to lose. With this holder you can bring multiple cards for cameras or with pre loaded videos and movies!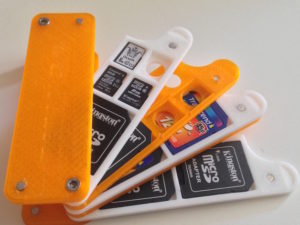 Secret Shelf– Keep a spare key, cash, or your passport in this secret shelf holder. The good thing with this, is that you don't have to use it on a wall. You can store stuff in it and put it under a dresser and no one would be the wiser with a little plastic box.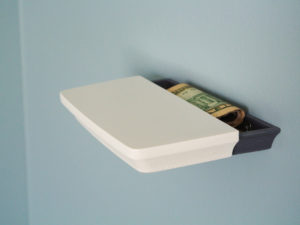 Indispensable Dispenser– Pour shots for multiple people at a time! This isn't really something you need, but we thinks it's still pretty cool!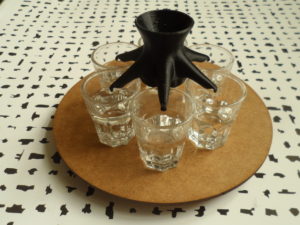 3D printed carabiner– The cool thing about these are how you can clip them on you and have them stay. Click on the link and check out the videos to check out the other designs!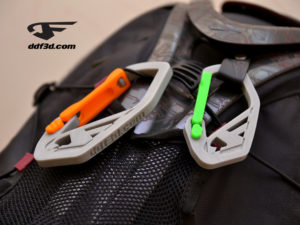 iCableguard– If you're anything like me, you can go through cords like clockwork from them fraying at the top. This keeps them straight to help them last longer.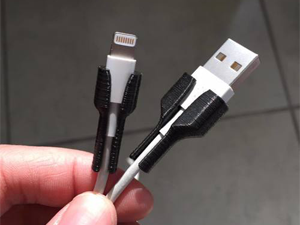 A U hook– With the u hook you can hangup more clothing items, nice hand bags and purses and any other items you don't want on the ground.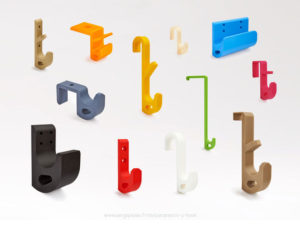 A flip-flop stand– This doesn't have to use help traveling. a Flip flop stand can help you keep your shoe area organized.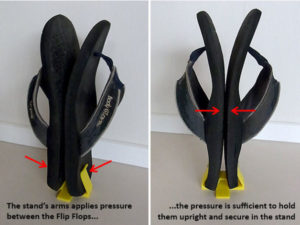 Self-Watering Planter– Going on vacation you usually have to ask someone to water your plants or they can die. With this, you just have to set it up and let it water itself! You can also make it in different sizes for most of your plants!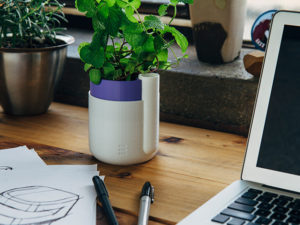 Bag handle– lugging your big bag can leave a mark on your shoulder from the straps. This can help ease some tension while going to the beach or just carrying a bag in general!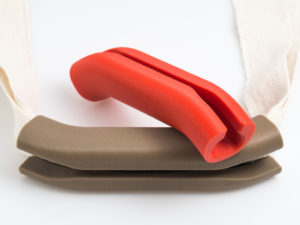 Survival Whistle: make it yourself or get one made– Carry this whistle when you take a jog or walk on the beach. It is designed to be able to get you noticed in all conditions. The design makes it easy to carry, lightweight, and most importantly durable! For ruggedness testing it spiked it into the pavement, ran it over with a car, and finally submerged in water for two hours to make sure that it would not sink and would drain and whistle immediately after taking it out. This survival whistle has the nickname "MakeItLoud"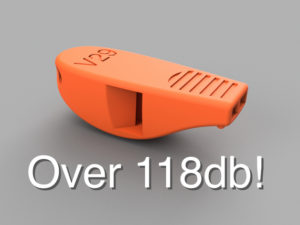 Klots Quick Release Shoelaces– Whats cool about these are they are for both adults and children. If your child likes a pair of shoes but still can tie their own shoe you can just add these to them!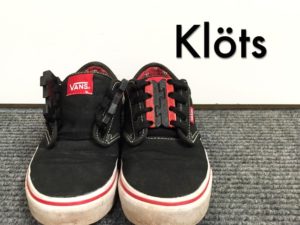 Collapsible Coffee Sleeve– If you're like me, coffee is essential! With this reusable coffee sleeve you no longer have to worry about the throwaway cups getting too hot to handle.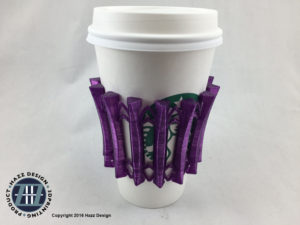 Battery Adapters: AAA battery to AA Adapter; Battery Adapter: AA to C– I can't count the amount of times I was on vacation and ran to the store to get batteries just to find the one I need out of stock. Convert the batteries they have into the ones you need!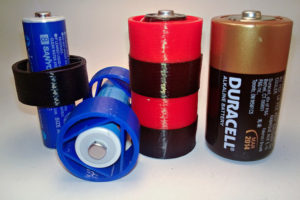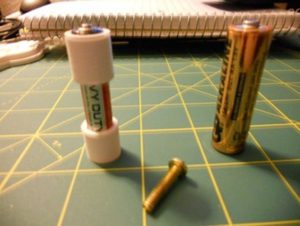 Wall Outlet Shelf– Unless you have a 10 ft cable, there's no guarantee the outlet is close to your bed. With this, you don't have to worry about your phone lying on the floor and getting stepped on.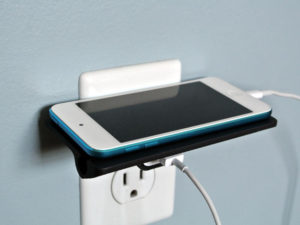 Shower Head; Make it yourself or get one made– The nozzles on this are designed to keep turbulence low and under adequate pressure, the taper on the business end of the hole should keep the water stream solid.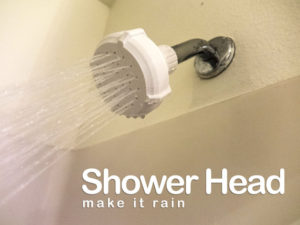 Some of the best 3D printer products are free!
---
Now to get into the products you would need a higher quality printer to make. These products wouldn't really make traveling easier, but they might make it comfortable or products lighter at least!
3D Printed Shoes!
When you first read that I'm sure you had a few questions. How much will the price be, or more importantly, are they comfortable?
I'm sure when you see these big names you'll get excited to check out these shoes, I know I did. Just don't put away your old shoes yet..
Before we gert into the big name, lets talk about the ones you can get right now and have reviews from everyday people.
Rothys
Now, Rothy's shoes aren't technically 3D printed, but 3D knitted. They use technical / organic fibers to create knitted shoes with extremely low waste. They hone in on fit, design, and color, producing knitted shoes with no seams. That translates to comfort and a consistent fit. There are plenty of other companies that uses 3D knitted technology but when you search "3D Printed Shoes" Rothy's comes up so people can get confused! Nevertheless it's still a cool system, especially when it's made from recycled water bottles. The price is between $125–$145 per pair, so they better be comfortable, especially when you are traveling on vacation, or from plane to plane!
The good thing is, since they are available it's easy to find reviews on the shoes before you buy!
Feetz
Feetz carry both men and women shoes, with a total of 9 3D Printed shoes. What makes Feetz enticing for consumers is that the shoes are tailored for each person's unique feet. Few people have feet that are identical. In other words, your left foot might be slightly wider or smaller than your right foot. Customers get photographs taken of their feet from various angles. This allows the computer to create an accurate 3D model of the person's feet. This information is then combined with details about the customer's height, weight, and activities they engage in. After inputting all the data, customers receive a personalized pair of shoes tailored exactly for them. Prices can range from $45 to $185, but after reading some reviews, we saw that if the shoe starts to fail they send you another pair!
You can also find reviews on these shoes too!
Now to get into the brands everyone knows!
New Balance
Zante Generate
New Balance only made 44 pairs of Zante Generate, and they were released at one store on April 15, 2016. They were a limited edition sneaker with a 3D-printed midsole. The shoe cost $400, and I'm sure you can imagine were sold out right away.
Nike
Nike Vapor HyperAgility
Nike Vapor HyperAgility aren't actually shoes, but cleats. One of three cleats influenced by 3D printing technology. Nike Vapor Ultimate Cleat American football boot, which combines 3D knitting (what Nike calls its proprietary flat knitted Flyknit technology) and 3D shoe printing to give players an athletic shoe that delivers both lightweight speed and strength. By integrating 3D knitting with 3D shoe printing the sock-like fit that adapts to each individual player's foot as well as to his style of play, helping athletes perform at their highest level. For athletics, 3D shoe printing is definitely a game changer.
Nike Vapor Laser Talon
Nike Vapor Laser Talon weighs a mere 5.6 oz. and is specifically designed to provide optimal traction on football turf and to help athletes maintain their "drive stance" longer.
These Nike shoes may seem cool, but they are made for sports and not for everyday activity. They also can't be purchased yet. Not that you'd want to wear cleats when not playing a sport.
Under Armour
Finally some that you can purchase! The shoes start at $299.99 and 3D printed midsole.  This is also a training shoe, so this too is not meant to be a everyday shoe.
Adidas
ADIDAS 3D RUNNER "FUTURE CRAFT"- – Adidas announced 5,000 pairs of Futurecraft shoes will go on sale later this year, although the company says it aims to produce 100,000 pairs in total by the end of 2018. "This is a milestone not only for us as a company but also for the industry," Adidas' Gerd Manz told Reuters. "We've cracked some of the boundaries." Futurecrafty will be priced at $3,000 and they are not available yet.
---
3D Printed Clothes & Bags?
Some companies have made 3D printed bags like Nike, but unfortunately this too is not for sale to the public. Although you can find a lot of articles that talk about duffels, purses, and even luggage, finding one you can purchase is hard, and if you do, quite expensive, like this LE 69 bag priced at $1,000!
3D Printed Scarf
A 3D printed scarf sounds pretty cool right? Well, once you hear the price, lets just say you would rather use your Tahari dress as a scarf then buy one.. This 5 in 1 scarf from Janne Kyttane will cost you $3,000.00.
3D Printed Dress
Knowing how much a 3D printed scarf would cost, I'm sure you can imagine a dress will be more. Good news for you, the dress is only $2,000 more! Designer Janne Kyttane created the 4 in 1 dress priced at $5,000.00.
---
3D Printed Food?
Recent innovations have made possible machines that print, cook, and serve foods on a mass scale. They think 3D food printers could improve the nutritional value of meals, produce intricate sculptures out of everyday food, and solve hunger in regions of the world that lack access to fresh, affordable ingredients.
Most 3D food printers are deposition printers, meaning they deposit layers of raw material in a process known as additive manufacturing. A newer category of 3D printer, binding printers, adhere materials together with a kind of edible cement.
The latest generation of 3D food printers is much more complicated, combining nozzles, powdery material, lasers, and robotic arms to make sugar sculptures, patterned chocolate, and latticed pastry. One printer, the ChefJet from 3D Systems, crystalizes thin layers of fine-grain sugar into a variety of geometric configurations. Another, the Choc Edge from Barcelona-based Natural Foods, dispenses chocolate from syringes in beautifully melty patterns.
---
Although we have come a long way with 3D printed items, it still seems we have far to go.
Overall, 3D printed items don't see like they will make traveling easier yet, other than the smaller items that you can make at your house or just use normal items that act with the same function.
---
Interested in getting your own 3D printer?
You can buy them in stores like Best Buy, Walmart and Sam's Club, as well as Amazon online! These printers can range from the low hundreds to thousands!
Best Buy
MakerBot – Replicator Mini+ Wireless 3D Printer – Black
XYZprinting – da Vinci Junior 1.0 3D Printer – Tangerine
XYZprinting – da Vinci MiniMaker 3D Printer – Blue/Red/Yellow
XYZprinting – da Vinci Jr. 1.0w Wireless 3D Printer
MakerBot – Replicator + Wireless 3D Printer – Black
Walmart
3D Professional Printer All-in-one Mini Compact 3D Printer LCD 2004A Display Black Hot Updated
XYZprinting da Vinci Junior 1 3D Printer
Sam's Club
XYZprinting – Da Vinci Jr 1.0 3D Printer with Wi-Fi
XYZprinting – Da Vinci 1.0 All In One 3D Printer/Scanner
Amazon
[Open Filament] XYZprinting da Vinci Jr. 1.0 Pro. 3D Printer-5.9″x5.9″x5.9″ (Optional 0.3mm Extruder, and Standalone Printer)
Monoprice Select Mini 3D Printer with Heated Build Plate, Includes Micro SD Card and Sample PLA Filament – 115365
FlashForge 3D Printers, New Model: Finder
FlashForge 3D Printer Creator Pro, Metal Frame Structure, Acrylic Covers, Optimized Build Platform, Dual Extruder W/2 Spools, Works with ABS and PLA
---
History on the 3D Printer
Did you know 3D printing started in the 1980s?
From 1980 till 1988 the three main technologies of 3D printing were patented and 3D printing was born!
1990s: the Main 3D Printers Manufacturers & CAD tools emerged. The 1990s were also the decade of the first application of 3D printing by medical researchers, who started to combine medicine and 3D printing, opening the path to many uses.
It wasn't until the 2000s when 3D printing gained media coverage.
2000: The first 3D printed working kidney! Although it took 13 years before it was transplanted into a patient.
2005: ZCorp launched the Spectrum Z510, the very first high-definition color 3D printer.
2008: 3D printing received even more media presence after the first 3D printed limb was printed.
2009: The FDM patents came into the public domain opening wide wave of innovation in FDM 3D printers, a drop of the desktop 3D printers price, and consequently, since the technology was more accessible, an increased visibility.
2010: Urbee was the first 3D printed prototype car. Its body was fully 3D printed using a very large 3D printer.
2011: Cornell University began to build a 3D food printer. At first sight, it could seem slightly trivial, but NASA is now researching how astronauts could 3D print food for in space.
2012: The first prosthetic jaw is printed and implanted.
2013: "3D printing" in Obama's State of the Union speech.
2014: NASA brought a 3D printer in space to make the first 3D printed object off of the earth.
Many medical 3D printing advances: tissues, organs and low-cost prosthesis.
2015: Carbon 3D issues their revolutionary ultra-fast CLIP 3D printing machine.
2016: Daniel Kelly's lab announces being able to 3D print bone.
---
Maybe these items will make the vacation checklist a less stressful process too. Make sure to keep up with the latest news on the REAL ID Act; What to expect with the REAL ID Act.
For more information, updates, event, travel tips and news from Sundance Vacations, be sure to follow us on the following social media outlets:
From body parts to making food, 3D printers are used for just about anything. So, can they make traveling easier? https://t.co/8Cb6Cr26pV pic.twitter.com/rbZbEW9K1r

— Sundance Vacations (@travelsundance) November 3, 2017
Summary
Article Name
Will 3D Printing Make Traveling Easier?
Description
From knickknacks to body parts and organs, 3D printing has come far, and will still expand each year. What will its effect to traveling be?
Author
Publisher Name
Publisher Logo