Packing for the beach is pretty self explanatory, but is it really? When I travel to the beach with Sundance Vacations, I always remember to pack the necessities… but that's LITERALLY all I remember! How many times have you forgotten to pack sunscreen or beach towels? Whether you are going to Myrtle Beach, South Carolina or Ocean City, Maryland, you need handy items to help make the beach even better! If you are a packing disaster like myself, this list will be super beneficial for your beach vacation! Follow this simple list of "10 Things to Bring to the Beach" and hopefully become a better packer! P.S. Learn from my packing mistakes and have an awesome time at the beach!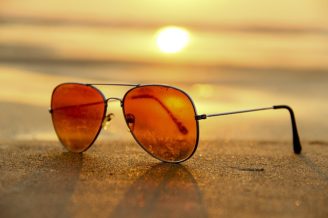 1. 

Sunglasses

I can't even tell you how many times I've gone to the beach and had to stop at the local souvenir store to buy sunglasses! No offense to souvenir shops, but their sunglasses are always on the cheap and tacky side! Don't spend extra money on sunglasses that are just going to break. The blinding summer sun can ruin a day at the beach, so remember to pack sunglasses! Maybe bring two pairs just in case!
2. Watertight Secure Box
A watertight secure box is a great gadget to bring to the beach! This box is made out of a hard plastic, that keeps water and sand out! Keep your phone, money, and delicate items dry in this waterproof box. When I think about all the times I've dropped my phone in water and had to put it in a bag of rice to dry out, it makes me wish I had a watertight secure box!
3. 
Sunscreen
Okay sunscreen is definitely a necessity, but a lot of people surprisingly forget to pack SPF when going on vacation! The beach is so much fun, but the sun's harsh rays can damage your skin. Always put your health first before having fun! Never go on the beach without putting on sunscreen! It's important to pack a sunscreen that's right for you and your family. If you are traveling with a baby, remember to pack baby sunscreen!
4. Beach Towels
Beach towels are a must for the beach! They make the perfect seat when chilling on the sand. If you take a dip in the ocean, what else would you use to dry off? A lot of people forget to pack beach towels when going on vacation, because they know there are already towels in the hotel. I don't know about you, but I wouldn't take hotel towels down to the beach with me! Beach towels may seem like an unnecessary thing to pack, but they really do come in handy! You won't regret bringing them!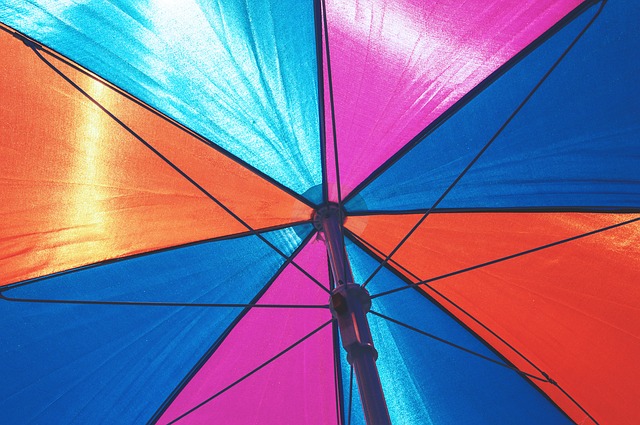 5. Umbrella
No beach vacation would be complete without a giant umbrella! Save your skin by shielding yourself with a giant beach umbrella! This is the ultimate way to protect your skin at the beach. One summer my family went to Florida and we forgot to pack a beach umbrella… it was the most miserable vacation experience ever! The sun's rays were so hot, by the end of the day I looked like a crispy chicken nugget! We went out and bought a beach umbrella the very next day. That umbrella saved my family's entire vacation!
6. 
Rain Ponchos
The weather is unpredictable, even when you go on vacation! It could be a bright sunny day, then in 2 seconds a dark cloudy rainstorm! Now obviously you wouldn't be at the beach when it's raining! If you are at an amusement park or exploring the town, rain ponchos can save the day! Imagine you are at Disney World and out of nowhere it starts pouring down raining… this sounds awful, but by quickly putting on a rain poncho you will save your outfit from the downpour! I know wearing a rain ponchos is a little lame, but it's so worth it! As soon as it stops raining you can take it off and enjoy the rest of your day in dry clothes!
7. Water Flavoring Packets
We always remember to bring water bottles with us to the beach, but never water flavoring packets to make them taste delicious! It's important to stay hydrated while on vacation. Some people including myself are not huge fans of drinking water, adding flavoring packets can turn plain water into yummy lemonade or tasty fruit punch. If you are traveling with picky people, a variety assortment of flavoring packets may be a great choice for you! Remember to always stay hydrated while being out in the sun! 
8. Drawstring bag or Small Backpack
You're going to need something to carry all your belongings down to the beach with you! A drawstring bag or small backpack is great to have when lugging around beach supplies. Shove beach towels, sunscreen, and anything else you need to have a fun day at the beach inside! You don't need a huge tote bag or a hiker's backpack, a drawstring bag or small backpack will do just fine!
9. 
First Aid Kit
A First Aid Kit is a great to have on vacation. You never know what will happen when you're away from home on a trip. Embarrassing but true story, the last time I went to the beach I was swimming in the ocean and a huge wave knocked me right over. I ran out of the water and my leg was in soooo much pain. When I reached the sand, I looked at my leg and there was a huge piece of seashell sticking out. I had to remove the shell… and trust me it wasn't pretty! I really wish we brought a First A Kit with us! If you are a clumsy accident-prone person like me, take a first aid kit with you to the beach! Remember safety first!
10. Beach Toys
Beach toys aren't only for kids! Who doesn't love building a sandcastle at the beach? Pack an assortment of fun beach toys with you! Bring a bucket and shovel to build sandcastles or to collect seashells! (Ha just don't get injured by one) Boogie boards and skim boards are fun ways to safely ride the waves! Bring a beach ball and play out in the water! Your vacation party will remember having a fun day on the sand! Beach toys are fun for adults and kids of all ages!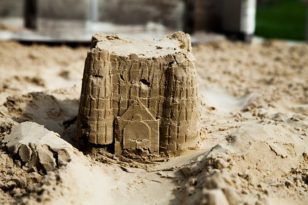 ---
For more information, updates, travel tips and news from Sundance Vacations, be sure to follow us on the following social media outlets:
Need help packing for the beach? Handy gadgets can help make a day at the beach even better! Remember to pack sunglasses, beach towels, sunscreen, and a giant shady umbrella! https://t.co/jxFBiARzOj pic.twitter.com/CGReY2sYV4

— Sundance Vacations (@travelsundance) June 18, 2018
Summary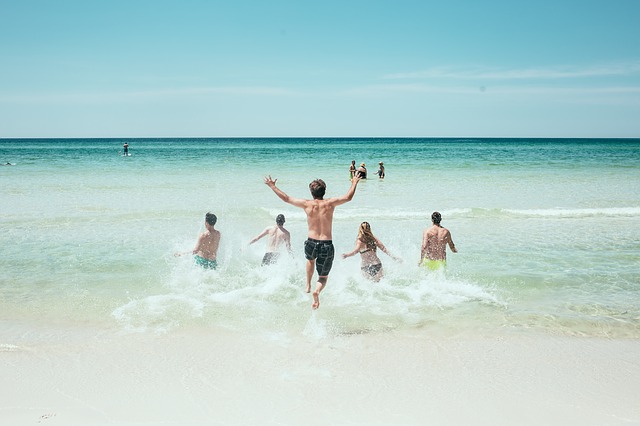 Article Name
10 Things to Bring to the Beach
Description
Packing for the beach is pretty self explanatory, right? Travel with Sundance Vacations and follow this simple list of 10 things to bring to the beach!
Author
Publisher Name
Publisher Logo