You might not believe it, but wintertime in South Carolina is the peak season for many activities, especially in Myrtle Beach and Hilton Head Island. With Sundance Vacations' prime resort destinations, let's make your winter one to remember!
If you're looking to stay in Myrtle Beach, Myrtle Beach Resort is located twenty-three minutes away from Brookgreen Gardens and seventeen minutes away from Ripley's Aquarium, both of which are essential trip destinations! Coral Sands by Palmera in Hilton Head Island is only eight minutes away from the Arts Center of Coastal Carolina, where Elf the Musical will be playing throughout the month of December. These two resorts are great affordable options when booking your South Carolina vacation!
---
Myrtle Beach
Atalaya Castle Tour
What is there to do during the wintertime in Myrtle Beach? Well, you could visit the winter home of historical figure Archer M. Huntington. Atalaya Castle is in Murrells Inlet, which is only twenty minutes away from Myrtle Beach, and is a can't-miss vacation destination for history buffs. The castle is structed and designed like something straight out of a Resident Evil game, leading many who visit to believe that spectral spirits wander the halls. If specters aren't your cup of tea, the grounds around the park were made into a national park in 1960, and tours can be given to visitors. The area also hosts festivals throughout the year and are worth checking out! Plan your visit to this otherworldly castle now!
Winter Golf
When most people think of golf, they think of warmer seasons—summer, spring, even fall—but that's only because they haven't tried golfing during the winter in Myrtle Beach! The majority of golf courses in Myrtle Beach remain open year-round and prices dip tremendously in the winter. In January, Myrtle Beach's coldest month, the average high temperature sits around 57°, which makes for comfortable playing conditions that you won't experience anywhere else. Despite the snow and slush in the northeast, Myrtle Beach keeps its greens lush and perfectly trimmed constantly. If you or someone you know if a golf fanatic, book your tee time now and prepare for a day of relaxation along the Grand Strand.
Visiting during Christmas time
Brookgreen Gardens Nights of a Thousand Candles
From now until January 1st at Brookgreen Gardens, you can experience Nights of a Thousand Candles. What could be more beautiful than walking along beautifully planted paths illuminated by the gentle glow of Christmas lights and over 2,800 candles? Brookgreen Gardens has several accolades posted on their site that admire the stunning display. There's much more to see at Brookgreen Gardens, too, including botanical gardens and the Lowcounty Zoo! This is a great spot for plant, animal, and Christmas lovers to experience this winter!
Ripley's Festival of Trees
Ripley's Aquarium is a popular attraction on its own, but its Myrtle Beach, SC location has a special twist for the holidays. Open until January 1st, the Festival of Trees showcases Christmas trees brought to the aquarium from each of the 55 U.S. states and territories. Each tree is decorated to represent the culture of its state. The South Carolina tree is a sight to behold—an 18ft tree adorned with SC heritage. It's recommended to buy tickets on their website for package deals. This experience is included with regular general admission tickets, so families can look at and learn about the vast array of aquatic life there, too!
Popular attractions like the Hollywood Wax Museum, SkyWheel, and WonderWorks continue to remain open to the public, as well.
---
Hilton Head
Shops and Outlets
Is there a better time to go splurge-shopping for yourself then after the holidays? Put that Christmas money to good use and hide indoors during those chillier days! Whether you prefer small mom-and-pop shops or larger chain stores, Hilton Head Island has plenty of options. According to Hilton Head Island's website, you can choose between "retail outlets, upscale boutiques, antique shops, thrift stores, and markets." Spend a day at Tanger Outlets and explore its 90+ catalogue of shops, stop by The Bargain Box thrift shop and hunt for the perfect South Carolinian souvenir or trinket,  and finish your day with some chocolate covered goodies from The Island Fudge Shoppe or some fresh produce from South End Seafood Market.
Fishing and Fresh Seafood
Fishing is an extremely popular sport in coastal states like South Carolina, and the winter season provides species of fish that are usually uncommon during warmer months. The most desirable fish in the Hilton Head region is redfish. Though they can be caught year-round, they are most active during the winter. You can also hunt for speckled trout during this period, too. Besides for fishing, some of the freshest seafood is caught during the low season. If you're a (sea)foodie, you're going to want to visit the Hilton Head Island Seafood Festival, which is held between February 21st through February 27th, 2022. A large selection of food and drinks will be available—some even prepared by celebrity chefs! Experience the best Southern delicacies Hilton Head Island has to offer!
Visiting during Christmas time
Elf The Musical
Are you a fan of the Will Ferrell movie "Elf?" Of course you are! Who isn't? Well, the family-friendly film is also a musical that you and the family can see at the Arts Center of Coastal Carolina in Hilton Head. Back by popular demand, the show is running until December 31st, and follows the plot of the much-loved movie. Elf the Musical is a treat for all ages, and if you're a fan of the arts, this is a cheery Christmas show you're going to want to see.
Be sure to read about other winter/holiday vacation activities discussed on the Sundance Vacations blogsite!
---
For more information, updates, travel tips and news from Sundance Vacations, be sure to follow us on the following social media outlets:
Summary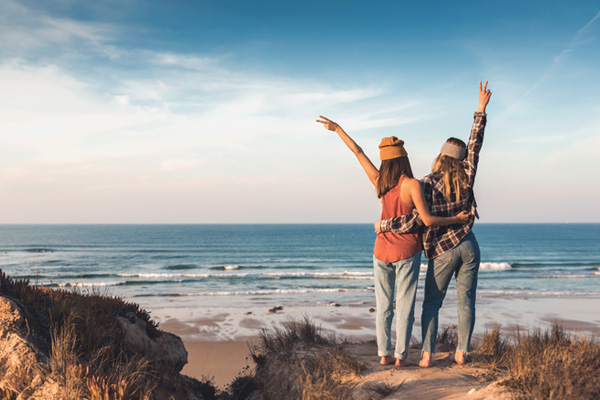 Article Name
Make Plans to Visit Myrtle Beach and Hilton Head Island, SC this Winter!
Description
You might not believe it, but wintertime in South Carolina is the peak season for many activities, especially in Myrtle Beach and Hilton Head Island. With Sundance Vacations' prime resort destinations, let's make your winter one to remember!
Author
Publisher Name
Publisher Logo