Coming home from vacation can be a complete bummer! Trips with Sundance Vacations are full of fun and adventure! It's hard to come home from a fabulous week in paradise, then go back to everyday life. Life can be really stressful and overwhelming at times, going on vacation gives us the opportunity to relax and spend time with the people we love. Every year I look forward to going to Florida with my family. I love the beach, Disney World, Universal Studios, and basically everything about Orlando, Florida! When I come home from my summer vacation, I always look at the photos I took from my trip and get really sad. I know this sounds like "oh woe is me" but leaving vacation can be an unpleasant experience. To cure your sadness, plan a vacation after party! Invite over the people you went on vacation with and relive your trip! Theme the food, decor, and activities for your party around the destination you visited. If you went to Hawaii plan a luau party! If you went to Cape Cod plan a delicious clambake! Wherever you went on vacation, you can plan a fun after party that hopefully gets rid of your blues! Here are my tips on how to plan the perfect vacation after party!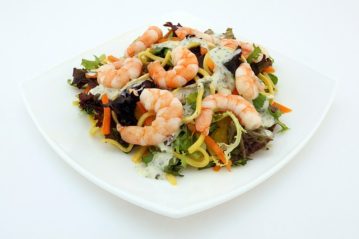 Food
Food is the best part of any party! There are different options you can choose to create your perfect after vacation feast! Option 1 do it yourself! Research recipes online to make the meal from scratch! Impress your guests with a tropical homemade meal that reminds them of being on vacation. Plantains, shrimp salad, sliders, and pineapple cake are all easy dishes you can make at home! Option 2 hire a personal chef! Lately personal chefs have become a really popular option for supplying the food at parties. You can hire a personal chef for a few hours or for an entire day long event. You can collaborate with them to create a custom menu for your party. Option 3 hire a catering service! If you are inviting a large group of people, a catering service may be the right choice for you! Catering services usually have different food packages you can choose from to make your party fabulous! When looking for a catering service, find one fits the theme of your party. If your vacationed in Mexico, find one that makes fajitas, tacos, and margaritas! Have a fiesta full of tasty food!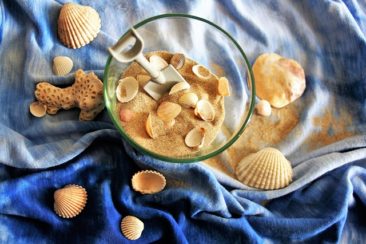 Decor
Okay I lied, decorations are probably the best part! I absolutely love decorating for parties! You can buy decorations or make them yourself! If you're looking to buy decorations, craft stores like Michaels and Jo-Ann Fabrics have lots of great stuff! Party stores are great options too, but some of their decorations can be a little on the tacky side! If you're looking to make a DIY beach centerpiece, follow these simple steps! Put sand and seashells into a round glass jar, then put a candle in the middle of the jar. It's that simple! You can also put seashells and starfish on the table around the centerpiece, for an elevated look. Use a navy blue tablecloth, then put decorative fishing net over top. This will give your party a nautical vibe! If you are going for more of a tropical look, Tiki Torches, fabric hibiscus flowers, and pineapples are excellent decorations! Instead of using regular name cards, use postcards! Individually sign each guests name and write a short message about how much you enjoyed going on vacation with them. You can go the extra mile, by buying dinnerware to fit your party's theme. You can find plates with sailboats and sea turtles on them from stores like Pier 1 Imports and Target. Decorating for a party is really easy! You don't have to go overboard, a beautiful table setting is really all you need to impress your guests!
Activities
Every party needs some form of entertainment. You don't need to go crazy and hire a live band or fire breathers… well unless you want to! All you need is a few fun activities to keep your guests entertained! If you are having an outdoor party, games like badminton, volleyball, and cornhole are fun options. If you're looking for something a little more unique, have a limbo contest! How low can you go? You can find luau limbo games at places like Party City and Walmart. A great way to share memories from your trip, is it to have a vacation slideshow! Upload photos from your trip onto a laptop and use a projector to show them to all your guests! If you don't have a projector screen, you can just project them onto the side of your house! If you are having an indoor party, you can always connect your laptop/phone to your TV and show photos that way. A vacation slideshow is a great way to reminisce about your trip, with the people who made that trip worth going on! No matter how you plan your vacation after party make sure there's lots of laughs and happiness!  
---
For more information, updates, travel tips and news from Sundance Vacations, be sure to follow us on the following social media outlets:
Coming home from vacation can be a complete bummer! It's hard to leave a fabulous week in paradise and go back to everyday life! If you are feeling blue, plan a vacation after party! https://t.co/jiki9hrlpu pic.twitter.com/z0X2Nb2DeI

— Sundance Vacations (@travelsundance) June 11, 2018
Summary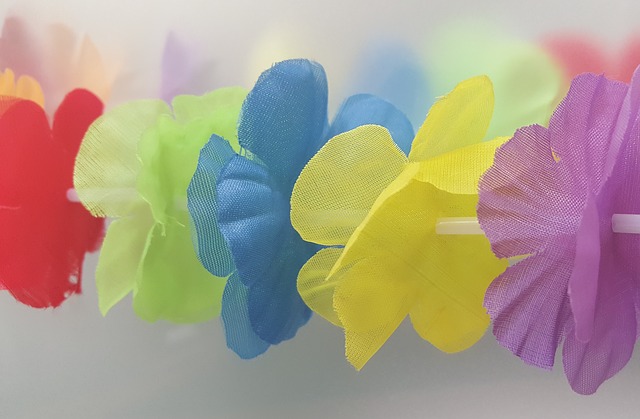 Article Name
How to Plan the Perfect Vacation After Party
Description
It's hard to come home from a fabulous week in paradise, then go back to everyday life. If you are missing your trip, plan the perfect vacation after party!
Author
Publisher Name
Publisher Logo