With the hustle and bustle of the holidays finally over, and people settling back into normal everyday life, it really isn't until January that it hits you.
Winter is here.
January is the our first real exposure to the winter season, and it's a month when a lot of people seek to get away from the colder temperatures that have been hanging around for the last few weeks.
Although the first month of the year may not be a traditional time for a vacation, Sundance Vacations wants travelers to know that it can be a great time to explore some places in a less-crowded format and that they can find things to do that one might not find during the busier summer months.  Start the new year off right with these two great ideas for a vacation!
This month, we profile things to do in both Molokai, Hawaii and Cape Cod, Massachusetts.
Molokai: A Warm Way to Recharge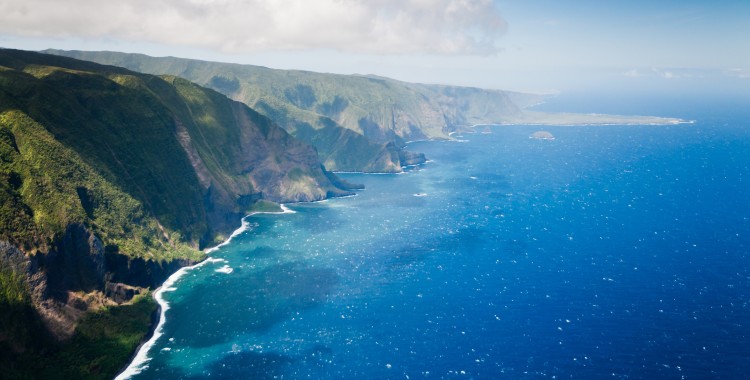 January is literally the perfect time to visit the authentic island of Molokai, Hawaii.
No really.  It's perfect.
With high temperatures in the low 80s and lows in the mid to upper 60s, travelers will need little more than a sweater or sweatshirt while in Hawaii.  Which is a far cry from the heavy coats and boots they would be wearing back at home.  Although rainfall levels are higher than in the summer months, January is not the rainiest by average, that honor belongs to the month of December.  With warm weather and plenty to do, it becomes easy to understand why Hawaii in January makes for the perfect getaway.
Also, January is a time of year where Hawaii is often times far less busy than others.  Once the New Year's celebrations have ceased, most travelers head back home, leaving the island far less crowded and easier to navigate.  Plus, with airline prices generally lower in the off-season months, travelers may find a bargain on airfare to get to this island paradise.  You'll save money, get away from the cold weather and be able to experience all of the awesome things that Hawaii has to offer, just as you would in the summertime.
Visitors of Molokai can expect to do all the things you would normally do in Hawaii, just as if it were summer.  With multiple beaches travelers can kick back and relax or hit the waves and surf, the swimming and surfing combinations are literally endless.
In the month of January, Humpback Whale migration is at its peak, making it a great time to head out on a boat and do some whale watching!  There are a few places on the island that offer the ability to hit the sea and look for the large mammals, but check out Whale Watch Molokai for a guarantee that you will see some whales.  If not, the staff will let you take the next cruise absolutely free!   With two smaller boats, the Whale Watch service is able to get you closer to the action than some of the larger boats, and with years of experience, the captain and crew will ensure you get to have a great experience while being safe as well.  For more information about Whale Watch Molokai, check out their website: "Whale Watch Molokai"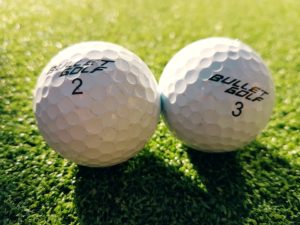 For golf enthusiasts, there are a few major events nearby that will certainly ensure some excitement.  Each year, the Professional Golfers Association (PGA) holds its Hyundai Tournament of Champions on the island of Maui, which is just a two-hour ferry ride away from Molokai.  This is one of golfs best events as it allows you to see all of the winners from throughout the PGA season play against each other.  This year, players like Jordan Spieth, Rory McIlroy, Bubba Watson and Jason Day will all take part in this great event that begins on January 7 and runs until the 10th.  For even more golf, the PGA also plays the Sony Open, between January 11 and 17, in Honolulu.
Not a fan of golf?  Maybe cycling is more your style.  If that's the case, there is a great event for that right on the island of Molokai!  The Molokai Metric 100K Bike Ride takes place over two days (Jan. 16-17) and leads cyclists on an amazing, one-of-a-kind tour of one of Hawaii's most authentic islands.  Day two of the event begins early at our Sundance Vacations property, the Hotel Molokai!  For more information on how you can get involved with the ride, check out their website here: "Molokai Metric 100K Bike Ride"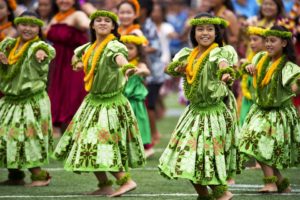 In addition to the above events, one of Molokai's biggest festivals takes place during the early months of the year.  The Ka Molokai Makahiki Festival takes place each year at the end of January.  What was originally celebrated over the course of four months, spanning from mid-October to February, is now an event that encompasses the last few days of the month of January.  The Makahiki was started as a way to honor the Hawaiian Deity Lono, who is associated with fertility, rainfall, music and peace, and during the time of the festival war and unnecessary work is forbidden.  Sound the like perfect time of year to relax, right?  To learn a bit more about the festival, head over to the Molokai page on the Hawaiian Tourism website: "Ka Molokai Makahiki Festival"
For more great ideas on things to do as well as places to eat, weather conditions, what to pack and more, check out the "Things to Do" page on the Sundance Vacations' website to learn more about this awesome destination!  "Things to Do in Molokai, Hawaii"
Cape Cod: A Wintery Twist on a Summer Classic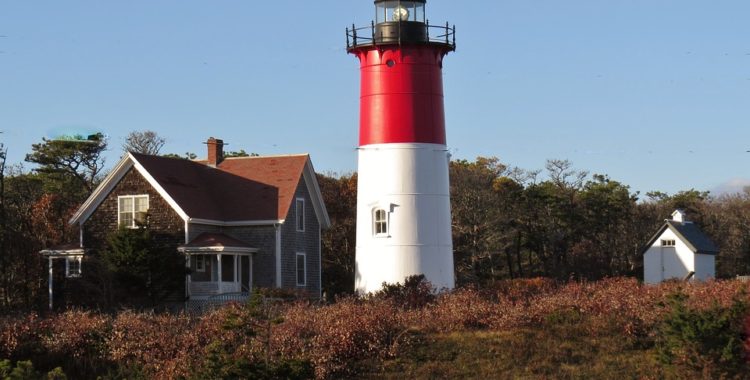 Although the Cape Cod area of Massachusetts is largely regarded as a favorite summer destination of some travelers, wintertime can offer just as many fun and interesting activities for visitors.
From jam making to bundled-up strolls on the beach and tours to ice skating, there is sure to be something for everyone, even in the winter.
If you are into art, there are a number of great galleries all over the Cape Cod area that offer looks at a wide variety of artistic pieces.  For starters, the town of Provincetown is home to nearly 20 separate art galleries that showcase paintings from many local artists.
The Gallery Ehva is open throughout the year and offers a look a number of ever-changing pieces while the Impulse Art Gallery offers a look at ceramics, glass works, jewelry, kaleidoscopes and more.  Both galleries offer the chances to purchase or inquire about the purchase of most artworks, so be sure to ask if you see something you like.  There are more art galleries dotted across the Cape, but a trip to Provincetown will take about an hour from our property in West Dennis, Massachusetts.
With a number of outdoor trails as well as the beaches, Cape Cod is a perfect place to go for a stroll.  If the winter temperatures are chilly, be sure to bundle up for your beach stroll.  You'll find that the winter months offer a chance at a much more serene and far less crowded ocean-side walk, which can make for a perfect way to de-stress from your everyday life.  Obviously, after a chilly stroll, you'll want to warm yourself up with either a drink or meal.  A perfect place for this could be the Dunbar House located in Sandwich (Jeez, even the name of the town makes it sound like a perfect place to eat).  The restaurant offers more than just drinks, however.  With options for lunch and dinner, as well as alcoholic beverages and the occasional live entertainment, a visit to this establishment will certainly both warm and fill you up.   The Dunbar House is located just under 30 minutes from the Sundance Vacations property in Cape Cod.
Another delicious local favorite is that of the Naked Oyster Bar and Bistro located in Hyannis, just around 20 minutes from where Sundance Vacations travelers will be staying.  The local spot offers a raw oyster bar with a number of options for toppings and garnishes for patrons.  If raw seafood isn't really your thing, there are also a large number of cooked seafood dishes as well as non-swimming dinner options.  Couple that with drink and dessert options and you've got a perfect place to wind down a day with a delicious, local dinner.
If you are looking to learn a little something, as well as see some pretty cool behind-the-scenes looks at how places work, there are two pretty awesome ideas to consider while in Cape Cod.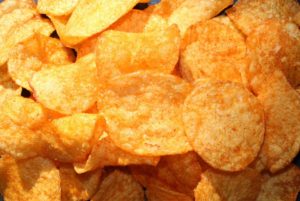 First, the Cape Cod Potato Chip factory is located just 20 minutes from Sundance Vacations accommodations and allows travelers to take a free, guided tour of the facility that sees 250,000 visitors annually.   The Chip Company's website says, "from our farmers' fields, to your table – see how our legendary chips are made!"  For more information about the tour itself as well as hours and directions, check out this page on their website: "Cape Cod Potato Chip Factory Tour"
After grabbing some free samples at the potato chip factory, head over to the Cape Cod Beer Brewery, which is just four minutes away from the chip factory, and take a guided tour of the facility.  They hold a tour once a day at 11 a.m., but if you can't make it, you are still encouraged to stop by for a tasting anyway.  The brewery does charge for the tastings, but you'll get to keep the glass as a souvenir!  There's even a retail store onsite should you decide that you want to purchase some of the delicious brews you tasted after your tour.  For more information and hours about the brewery, check out this page: "Cape Cod Beer Brewery Tour"
Another, albeit slightly off the radar of most travelers, idea is to take a class at the historic 1903 Green Briar Jam Kitchen, where travelers can learn to make their very own jam.  As part of the Thornton W. Burgess Society, the Jam Kitchen, located in East Sandwich, is a great activity for families and takes you step-by-step through the process of making jam.  Plus, when you are done, you'll get to keep the recipe for the jam as well as whatever your efforts in the kitchen have produced.  Participants can expect to take home from four to six 8 ounce jars of finished jam.  There is a set schedule for these classes and registration is required, so be sure to call in advance for more information at 508-888-6870 and speak with Mary or Andrea.  For some more infomation about the classes, find it on their website: "1903 Green Briar Jam Kitchen Classes"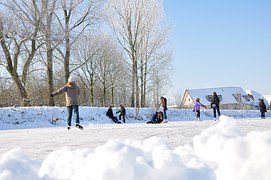 If you are looking for some winter activities while on Cape Cod, one will struggle to find one much better than ice skating.  With two, very close-by, options, our travelers will be able to hit the ice and enjoy a great winter activity for the whole family.  The Charles Moore Arena, located in Orleans, is just a little over 20 minutes away while the Tony Kent Arena, located in South Dennis, is just a short seven-minute car ride from our Sundance Vacations property.  Figure skating fans may remember the Tony Kent Arena as the home training facility of Olympic Silver Medalist Nancy Kerrigan.  So lace up the skates and take a spin around a rink where professionals have skated!
As you can tell, there are plenty of things to keep travelers occupied during the winter months on Cape Cod.  If you are looking for some big-city fun, Boston is just about and hour and 30 minutes away from our property in West Dennis, so be sure to plan a day trip for even more fun in Massachusetts!
For some more interesting ideas as well as other things to do, festivals, places to eat and weather conditions, visit the Sundance Vacations "Things to Do" page for Cape Cod, Massachusetts!
For more information, updates, travel tips and news from Sundance Vacations, be sure to follow us on the following social media outlets:
Summary
Article Name
Two Vacation Ideas for the New Year
Description
Sundance Vacations details some of the cool things you can do in both Molokai, Hawaii and Cape Cod, Massachusetts early in the new year.
Author