Are you looking for a new place to visit this year, but don't want to travel too far? You need to consider checking out Hilton Head! If you ask me, it's one of the most beautiful spots in South Carolina. This island is unique in so many fascinating ways! Yes, that's right, I said island! Hilton Head is a 12-mile barrier island which is shaped like a sneaker! Sundance Vacations 'Hilton Head Island Beach and Tennis' resort is located near the heal. Now you know how to easily locate us on a map! The other option to choose from is our Coral Sands by Palmera property. This perfectly located condo will allow you to take full advantage of everything Hilton Head Island has to offer.
---
Harbour Town Lighthouse
The 'Harbour Town Lighthouse' is just about five decades old. This 90-foot red and white candy cane like lighthouse not only serves as a beacon for the ships that pass by, but it is also a landmark of Hilton Head. It's located at the South End of the Island, in Sea Pines Plantation. Hilton Head's Harbour Town district is a pocket inside the island's gated Sea Pines resort community. Aside from the famous lighthouse, you'll also spot lavish yachts dotting the marina, as well as a smattering of gorgeous rental properties, not to mention the Harbour Town Golf Links, home to the prestigious RBC Heritage golf tournament.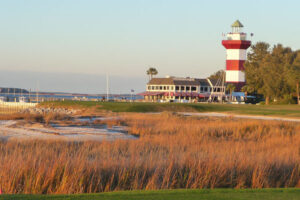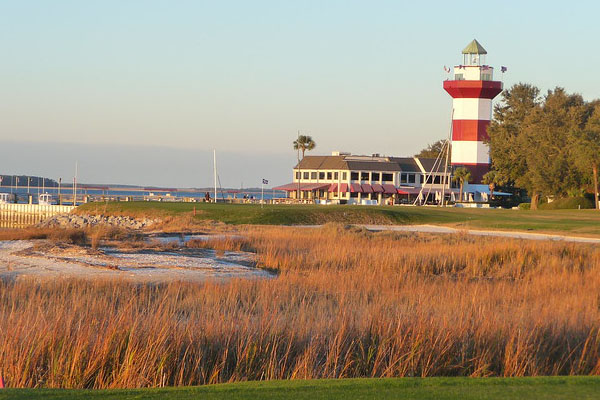 ---
Tiki Hut
The 'Tiki Hut' is a beach bar located on the south end of the island by the Holiday Inn. There are 12 miles of coastline and this is the only bar actually on the beach in Hilton Head. That means you can sip a tropical drink while your toes are in the sand. They offer live entertainment, dinner and drinks year-round. If you go to Coligny Beach, just listen for the music and look around for happy people having fun! That's how you'll know you have arrived!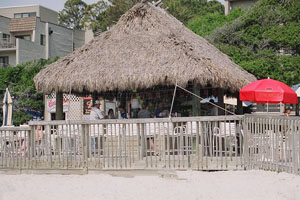 ---
Coligny Beach
Coligny Beach is the most popular beach on the island, probably because it's gorgeous, clean, family friendly and it offers free restrooms, parking and showers. The free parking is conveniently located across the street. If you use the crosswalk on South Forest Beach Drive, you can walk to the beach safely from your car. Hilton Heads official beach season is from April 1st through September 30th. Technically the beach is open 24 hours a day, but the lifeguards are not on duty 24 hours a day, so swimming is not permitted all day.

---
Biking
Hilton Head is the perfect destination to enjoy biking. The island has over 60 miles of bike trails to enjoy and was even rated as a 'Silver Level Bike Friendly Community' by the 'American League of Bicyclists.' If you have ever wanted to bike on the beach, you're in luck! The island has 12 miles of hard packed beach for a remarkable beach ride. The island has paper maps readily available for their bicycle friends, but you can also take a peek at the map here.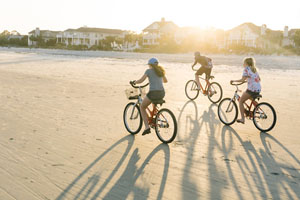 ---
Abundant Wildlife
Hilton Head has an abundance of wildlife wandering around the island. You can see over 150 species of birds, crabs, the snowy egret, the large blue Heron and osprey, but the most popular animals are hands down the loggerhead turtles and the dolphins.
Loggerhead turtles can be spotted nesting from May through August. The females will make their way up onto the local beaches 5 to 6 times a day to lay 120 eggs total on average! She will bury her eggs in the sand and return to sea. After about 60 days, the hatchlings make their way to the water hopefully. Some turtles, however, get confused and head towards the beachfront properties. That's why the locals participate in 'Lights out for turtles'.  This is where they turn their lights out at 10:00 pm if they are visible to the beach between May and October. This will help the turtles navigate safely to the beach and begin their journey.
Dolphins are another exciting animal you can spot here. They are actually close to the shore most days which means great photo opportunities! Lowcountry dolphins are known for strand feeding, which is a hunting technique where they work in groups of 5 to 10 to capture their dinner. They are the only dolphins to do this! They hunt once a day during low tide, this is the only time of the day where you will see large groups of dolphins. A famous dolphin of the island is named Stu, he's a teenage dolphin who can frequently be seen feeding near the salt marsh near Cross Island Parkway in Palmetto Bay. You can easily spot Stu by his shark-like dorsal fin.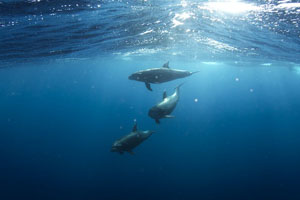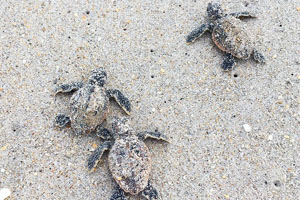 ---
Coastal Discovery Museum
The Coastal 'Discovery Museum' is one of the most memorable destinations on Hilton Head island. Here you can explore 68 acres of trails, horses, a butterfly enclosure, gardens and more! Here you will get to learn more about the area's wildlife and history while participating in a variety of programs, tours and activities. The Discovery House has a variety of exhibits and is believed to be the best way to get an introduction to the island and its history. The museum is committed to preserving the environment, history, art and culture. Local residents, class trips and visitors enjoy all that this museum has to offer, you should too!
---
Hilton Head Distillery
The Hilton Head Distillery specializes in distilling small batch spirits and is one of the island's favorite activities to experience on a rainy day. They "believe in crafting new experiences that are adventurous, indulgent and rooted in tradition." You can go to the tasting room to sample their world-class spirits. The tours take place every hour, and each tasting experience costs just $15.00 and includes a souvenir shot glass! The tasting room is family friendly, and they have a small seating area for children. They have books, games and other fun activities to keep the kids occupied while you relax and sample the spirits.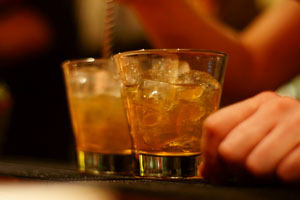 ---
Hilton Head Brewing Company
Hilton Head Brewing Company is "The Islands first Brewery!" The microbrewery opened in 2006 and has a variety of lagers, pilsners, IPAs, porters, hefe's and more! This however is not your ordinary brewery. They have an indoor brewhouse pub, dining rooms and an outdoor deck bar. The menu offers your usual appetizers, wings, calzones, pizza, soup, salads, entrees and more! Are you bringing the kids along? They have a kid's menu to enjoy too. The brewery is located on the island's South End in Reilley's Plaza. They have lunch and dinner specials, along with a happy hour! Make sure to take time to visit this awesome place! The tasting room and tours are kid friendly. It's $10.00 per adult and $6.00 for kids over 10 years old.  Just a reminder, only those kids 21 years and older get to sample the alcohol.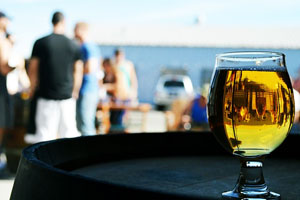 ---
Golfing
The island has 24 championship golf courses available, but more than 40 courses can be found on the island in total! More than one million rounds of golf are played here annually, that's a lot of golf! Golfers of all skill levels can enjoy the golf experience here. They have oceanfront courses, traditional and more!  The island hosts the PGA TOUR event as well as the annual RBC Heritage Presented by Boeing.  You can find a list of both private and public courses here.  Keep your eyes peeled because it's not uncommon to see alligators basking in the sun on the golf courses. Recently a ten-foot alligator was spotted on 'Long Cove Club's Pete Dye Golf Course!'  Its actually pretty normal to the locals. After all, you are playing golf in their home! If you're interested in golfing while you're here, check out Sundance Vacations 'Must Play Golf courses in South Carolina'.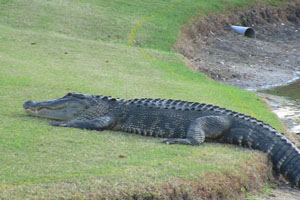 ---
Shelter Cove Town Centre
'Shelter Cove Town Centre' overlooks Broad Creek. This unique village features 290,000 square feet of shopping, restaurants and entertainment. The Towne Centre was created with the bicyclists in mind. They have bike parking and a tire refill station on site at Kroger for your convenience. You can get a bite to eat here, shop 'till you drop, listen to live entertainment and visit the 'Shelter Cove Community Park'.
Hilton Head has been voted 'America's Favorite Island' and it's clear as to why. This island may seem small, but it's far from boring. If you wanted to, you can park your car and rent a bike to explore the island and ill it has to offer. If you don't want to bike the island, you can hop on 'The Breeze', which is the islands' trolley. They are operated every day and it costs just $1.00 per person for a trip. If you're looking for an island getaway without leaving the country, Sundance Vacations 'Hilton Head Resort' will give you just that. This resort has a private beach on site and is home to the island's largest oceanfront pool! This is a popular destination because the average temperature year-round is 70 degrees!
Go ahead, Getaway!
Where to Stay
Coral Sands by Palmera
Enjoy your island getaway from the comfort of this upscale Hilton Head Island vacation resort! Whether you enjoy the beautiful golf courses, a vigorous tennis match, or the miles of bicycle trails and/or relaxing on the beach, Coral Sands by Palmera is a perfectly located condo which will allow you to take full advantage of everything Hilton Head Island has to offer.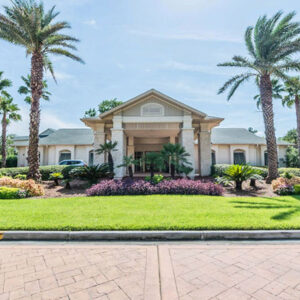 Hilton Head Island Beach and Tennis
Hilton Head Island Beach and Tennis Resort offers a soft, white sand beach and includes 10 lighted tennis courts. Hilton Head is a beachcomber's dream and was voted one of the world's best beach destinations. 33 World class championship golf courses await. Rent a bike and enjoy 100 miles of dedicated bike trails on the island or enjoy an eco-tourism tour in nearby Sea Pines Forest Preserve for bird watching.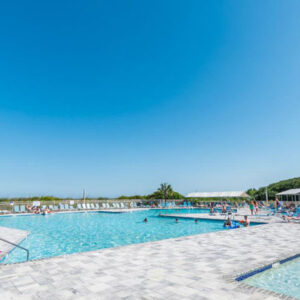 ---
Getting There:
There are several different ways to get onto Hilton Head Island.
If you're traveling by plane:
Fly into Savannah (SAV) and Rent a car. There is a short 45 min drive to our property.
Hilton Head Airport (HHH) is less than 3 miles from our resort but could be pricier.
If you're traveling by car:
From the North- take I-95 and head South
From the South- take I-95 and head North.
Exit at Exit 8 (Hardeeville) and take Route 278 East right into the Island.
Hilton Head Island is located a hop, skip and a jump, just 30 minutes away from I-95!
---
For more information, updates, travel tips and news from Sundance Vacations, be sure to follow us on the following social media outlets:
Summary
Article Name
Things to do on Hilton Head Island
Description
Are you looking for a new place to visit this year, but don't want to travel too far? You need to consider checking out Hilton Head! If you ask me, it's one of the most beautiful spots in South Carolina. This island is unique in so many fascinating ways! Yes, that's right, I said island! Hilton Head is a 12-mile barrier island which is shaped like a sneaker!
Author
Publisher Name
Publisher Logo