Known as some of the busiest travel days of the year, Thanksgiving is rapidly approaching and it never hurts to be prepared for the trip ahead of you.  With roadways backed up and flights packed during this busy time for the travel industry, it's no wonder that it can make for a stressful time for the traveler.  Whether it is a few short hours in the car or a series of flights to get you home for the holiday, these seven travel tips will be able to save you time, money and most importantly a headache.
1.  Check out the travel resource websites and apps available to you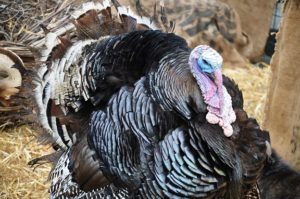 The Transportation Security Administration (TSA) website has important information you should read before heading to the airport.  They also have an App (MyTSA, available for iPhones here and Android phones here) and mobile website that will allow you to see what you need to bring, packing tips and real-time security line updates.  For more information check out their website here: TSA Website.
The Federal Aviation Administration (FAA) website offers real-time updates about flights and traffic headed in and out of the airports.  You can get information based on the airport you are flying in or out of, but it is always important to check with your airline to see if your flight is affected.  For a link to the FAA's map click here: FAA Website.
The Federal Highway Administration (FHA) website also offers access to each states highway systems, allowing you to check for construction areas and road closures ahead of time.  Planning ahead will save you time and aggravation in the long run.  Check out the full list of traffic services offered by the FHA here: FHA Website.
2.  What's the weather like
Again, it never hurts to be prepared.  Check the weather where you are, in your destination and if you are driving, along the route you are taking.  The more prepared you are when it comes to bad weather and delays, the less time you will waste and the safer you and your travel companions will be.
3.  Buy ahead of time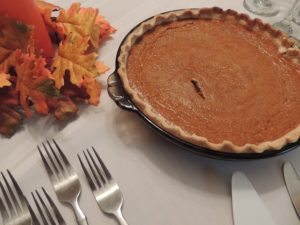 If you waited to purchase your flight tickets until the weeks leading up to the holiday you may have noticed that the prices seemed a little steep.  Booking a flight a few months in advance can save you money.  Also, try to avoid the high travel days during the holiday, the day before Thanksgiving and the Sunday that follows, prices will be higher as more people are flying.  Try to book flights that arrive on Monday or Tuesday and leave the day after the holiday of the following week if possible, it will save you money and eliminate travel at the most congested times.
4.  Follow your airline on social media
Often times the fastest ways that airlines give out information about delayed flights is through twitter.  They also often use these social media outlets to offer exclusive deals to customers.  Twitter and other social media resources can get you in contact with someone within the company in seconds, sometimes it can be easier to resolve a problem by tweeting at an airline than waiting in a phone queue and wasting time.
5.  Bring less stuff
Travelling light can also save you money and time at the airport.  If you bring just a carry-on you can avoid checked bag fees and having to wait to pick up your luggage.  If you are bringing large gifts or objects you won't need on your journey, it may be best to ship them to your destination ahead of time.
6.  Other options aside from driving and flying
Don't forget about trains and buses.  Often overlooked in the grand scheme of travel these can be economical alternatives if you only need to travel a short distance.  You won't have to worry about driving in traffic, or how much gas you have, you can literally sit back and relax until you reach your destination.  Buying these tickets ahead of time and online will lump more savings together for you and there is a far less strict security policy associated with these types of travel.
7.  A little kindness can go a long way
Remember that just because you aren't working this holiday, doesn't mean others aren't.  Flight attendants, security officers, and other airline workers are going to be hard at work getting you where you need to go.  You know how busy it is at the airports and the flights are generally always packed, this is a stressful and busy time for the travel industry, so make sure to extend the same kindness you would want to receive in the same situation.  It may seem corny, but the "golden rule" should apply here, "treat others the way you wanted to be treated" and you may be surprised at the level of service you receive back.
Just a few quick things in the way of preparation can save you tons of time and money along your journey.  Hopefully these tips allow you to have a safe, fun, stress-free holiday.  That way the only thing you will have to worry about is how many pieces of pie you are going to eat after dinner.
Also:  Take a look at this year's Thanksgiving travel forecast from the folks over at AAA.
For more information, updates, travel tips and news from Sundance Vacations, be sure to follow us on the following social media outlets:
Summary
Article Name
Description
Use these helpful tips for when you are traveling for the Thanksgiving holiday! 7 Tips for stress-free travel that will have you home and eating pumpkin pie in no time!
Author