Best Travel Gifts and Stocking Stuffer Ideas
"On the twelfth day of Christmas my true love gave to me"…12 stocking stuffer ideas for travel gifts!
If you remember the iconic Christmas song "The Twelve Days of Christmas" you'll remember that some lucky lady or man received twelve gifts from their partner before December 25.
Following that theme, Sundance Vacations is happy to share twelve of our favorite travel gifts for stocking stuffer ideas to light up your friends or family's holiday.
Although they might not be getting a partridge in a pear tree, these are some of the best stocking stuffers I thought of to give your favorite traveler.
Sometimes it's difficult to think of unique stocking stuffer ideas that are cheap and easy to get, so we're hoping to take some of the stress off your back and into your Christmas sack!
Check out these twelve travel gift ideas:
1.) Portable Spice Rack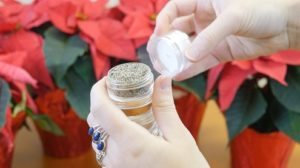 My favorite idea is this slim and sleek portable spice rack called the Mobile Foodie Survival Kit. It comes with 13 spices all stacked up that can easily be unscrewed from one another.
It's the perfect gift for a traveler who goes on long trips to have all the spices they need to jazz up food they buy and make in their kitchen on their Sundance Vacations trip. It's also incredible for people who take week long or more trips using AirBnb, go camping, and more!
The small shape can fit seamlessly in almost any bag and the plastic containers can be refilled with your spices from home. This little guy could last a lifetime!
2.) Water Bottle
Now I know packing a water bottle on your trip may seem odd, but I can't tell you how many times I had to buy a reusable bottle to last me my trip or how much money I wasted buying drinks while traveling.
This specific bottle has a carabiner hook to make it easy to clip to your bag to save space in your luggage. The plastic is BPA free and very durable to take being tossed around on your journey. This one even came with two extra straw inserts!
The benefit of taking a water bottle starts instantly in the airport. Once you get past security, you can fill it up with one of filtered water bottle systems there. If you're okay with spending a little more it might be nice to get your traveler a water bottle with a built in filter so they always have clean water to drink anywhere they go.
3.) Luggage Tag
A luggage tag is a really inexpensive travel gift to stick in a stocking this holiday. Find out what color luggage your traveler uses and find a matching tag!
Not only is it a great accessory to add a pop to anyone's luggage, but it's super helpful if their bag is lost to get it back to them safely.
I found my luggage tag in a matching pack that came with number four on our list, a passport book!
4.) Passport Book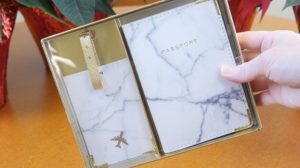 Chances are if your traveler is asking for travel-related stocking stuffer gifts, they are well versed and journey internationally.
Get them a stylish passport book in leather. This is something I don't mind spending a little more on to get them a high quality booklet that will last for years.
5.) Ear Buds
Travelers are often waiting around in a plane or car to get to a destination, so what better time to pass the time than by listening to music or watching a movie? Headphones will help with this!
I got a pair of Apple Ear Buds because they have a built-in speaker to make for easy hands-free talking and volume control.
These ones roll up and take up barely any space and are great for sticking in their pocket on the go.
6.) Sleeping Mask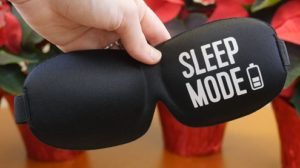 It might seem like a "diva" gift, but the struggle really is real when you're on a plane and just want some shut eye.
A sleeping mask will help your traveler zone out and catch some z's to have energy for their adventures. This cute stocking stuffer says "sleep mode" on it and is a playful and simple travel gift idea.
7.) Portable Charger
Yes, yes, yes! Everyone's phone dies when you're out for a full-day of exploring.
Instead of being glued to an outlet for an hour to let it juice back up, get your traveler a portable charger that gives me a full charge without being near electricity.
This PowerPack is very small but gives them the boost they need. Make sure to check that the charger you get is compatible with any phone or specially, their phone or devices.
8.) Waist Band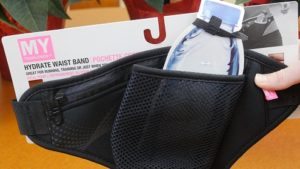 A waist band is a great travel gift for an adventurer who is out exploring the Smoky Mountains or preparing for an active day on their trip.
Instead of carrying around their purse or wallet, this waistband laughs at the thought of pockets!
It's a neutral black that would match with anything and has a slot in it to hold your credit cards, cash, phone, and keys. Plus it has a water bottle holder so they stay hydrated on their adventure.
9.) Fitness Gloves
This is something you might not think of, but fitness gloves are a small add-on that could make a big difference for an active traveler. This stocking stuffer has padded palms to take the impact of biking, climbing, or just about any activity.
These ones are finger-less too to make it easy to grip or still text while wearing them. Nike makes a variety of sizes and colors to fit your traveler's needs.
10.)Packing Cubes
How many packing videos have you seen with these bad boys?! Packing cubes have a reputation in the packing world for a very good reason.
These cubes allow you to organize your clothing into easily accessible sections and some even protect your clothes from water damage.
This one has slots for shoes and comes with two big compartments. There are packs you can get online with various size cubes too!
11.) Collapsible Umbrella
If you're on a week-long vacation, chances are it's going to rain at some point. Packing a full-size umbrella takes up unnecessary space, so take a smaller one that folds down.
This leopard patterned one I already had and is easy to slip in your bag or keep in your rental car.
Don't get suckered into buying an overpriced one on your trip into the city and prepare ahead for your traveler!
12.) Tote Bag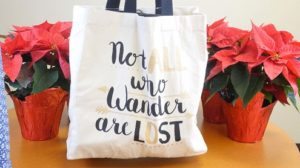 Last but not least is a canvas tote bag that can be easily rolled in your suitcase.
I can't even tell you how many times I've been out at a farmer's market or shopping and I wish I had one of these! It can double over as a beach bag or anything else on your trip too.
Sometimes there's only so much a woman can fit in her purse…
Get Stuffing!
Now that you have all these travel gift stocking stuffer ideas is time to go out and get your gifts before the holiday comes around!
Looking for some more ideas? Check out our 2015 holiday gift guide.
Have some suggestions of your own? Tell me about it in the comments below!
For more information, updates, travel tips and news from Sundance Vacations, be sure to follow us on the following social media outlets: