Say yes! Before you pop the big question, plan a proposal your significant other will remember forever! Make the surprise even more special by saying "will you marry me" on vacation! Travel with Sundance Vacations and plan the perfect wedding proposal. We've all watched those romantic movies that have the most amazing proposals, with the sunset in the background and the candle lit dinner on the beach. Why not turn the movies into real life! The location is a super important factor when proposing. Whether you are proposing on the beach, on a boat, or in a hotel room… it has to be a special and memorable moment! It doesn't take a professional party planner to create a beautiful wedding proposal. Anyone can plan an event, it just takes a little effort and a great location! Here are my tips on how to plan the perfect vacation proposal!
Boat
Okay… so I may have acquired this idea from an episode of The Real Housewives of Orange County, but it's soooo good I had to include it! A boat makes for a great proposal setting! Take your significant other on a fun boat ride and pop the question in a unique way. I know what you're thinking a boat ride isn't very unique, but it's all about where you hide the ring. Follow these easy nautical themed steps! Have a beautiful table for two waiting on the deck of the boat. Decorate the table with candles, roses, and seaworthy decor like seashells and little anchors. Plan a seafood dinner that includes oysters. So here's where the unique part comes into play! Have a bucket of oysters sitting by the dinner table. Tell your significant other it would be fun to open up the oysters and see if you can find a pearl inside. Reach into the bucket and hand them a very special oyster! They will unexpectedly open up the oyster and be surprised by a beautiful engagement ring! After they see the ring, get on one knee and propose! All you have to do to achieve this proposal, is rent a private boat ride, hire a chef, and set up the dinner before you set sail! Depending on what size boat you rent, staff members may be included. Most large boats have kitchens inside, so the chef you hire can create a delicious meal. If you rent a small boat without a kitchen, you can always order food at a local restaurant and bring it to the boat yourself. Remember to find the perfect oyster to pry open and hide the ring inside! This is a memorable proposal you and your partner will talk about for ages!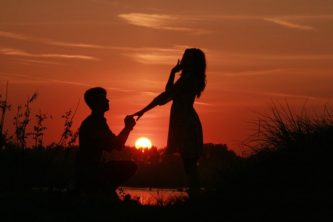 Beach
You can't go wrong with a beach proposal! Getting married on the beach has become such a popular trend, so why not propose there too! The location is already so beautiful, you won't need many decorations. It's fast and easy to create a romantic scene on the beach. All you have to do is sneak away and set everything up! Have a small table with a bottle of champagne and your significant other's favorite flowers sitting on top. Arrange candles on the sand in the shape of a heart and light them. You can even hire a violinist to play, if you want to go the extra mile. Write "will you marry me" in the sand and prepare to pop the question! Ask your significant other to meet you on the beach at sunset. Be dressed in formal attire and wait for their arrival! When they arrive greet them with a bouquet of flowers and cue the violinist to start playing. They will be so surprised and filled with joy when they see you! A beach proposal is simple yet elegant!
Hotel
I never hear any stories about people getting engaged in their hotel room. Why is that? Hotel rooms are super romantic and elegant… basically the perfect place for a wedding proposal! Try a morning proposal, wake your significant other up by saying "will you marry me." While your partner is sleeping, cover the bed in rose petals. Make a trail of petals leading out into the balcony or private patio area, depending on what kind of hotel room you have. Leave them a hand written note on the nightstand saying "follow the rose petals." They will be completely caught off guard and surprised! When they walk outside, they will see a breakfast buffet and two Mimosas waiting for their arrival. Remember to call room service 30 minutes before they awake, so you have time to set everything up. Hopefully your significant other is a heavy sleeper! Once they see you, ask them the big question and celebrate with a Mimosa toast! What's better than breakfast in bed? Breakfast and a sparkling diamond ring! Make it a morning they'll never forget!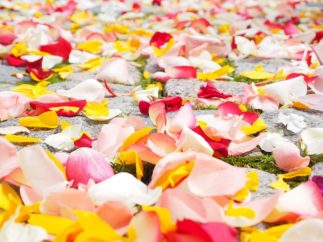 ---
For more information, updates, travel tips and news from Sundance Vacations, be sure to follow us on the following social media outlets:
Before you pop the big question, plan a proposal your significant other will remember forever! Make the surprise even more special by saying "will you marry me" while on vacation! https://t.co/BMhNUIImPb pic.twitter.com/YXiqgiaXfb

— Sundance Vacations (@travelsundance) June 25, 2018
Summary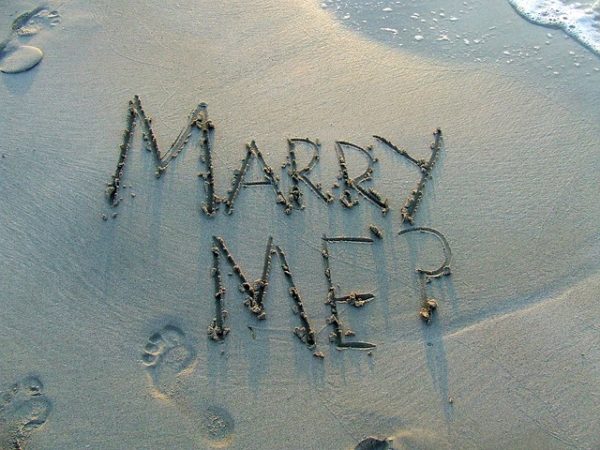 Article Name
How to Plan the Perfect Vacation Proposal
Description
Say yes! Travel with Sundance Vacations and plan the perfect proposal. Make the surprise even more special by saying "will you marry me" on vacation!
Author
Publisher Name
Publisher Logo