Many travelers have dropped a pretty penny on rental cars, however there are plenty of ways that you can ease the burden they put on your wallet.
Whether it is business travel, a family vacation, epic road trip or even if you just want a different set of wheels for the weekend, use these 10 Rental Car Tips to have you and your wallet riding in the fast lane to wherever it is that you need to get to.
1.  Avoid the Airport
Rental car offices located at airports can be rather convenient, but they can also subject you to a large amount of additional taxes and fees.  Why do they charge you more?  Mostly because they can.
Since travelers are usually from outside the area, and are really not adding into an area's local tax base, airport car rental offices see these travelers as an opportunity to charge a high rate of tax.  On average, renting a car at the airport will run you nearly 30 percent higher than at an off-site location.  Some travelers in Texas have even reported prices being nearly 72 percent higher than the base price quoted to them by the rental companies.  Local governments and municipalities allow this to happen as it takes a lot of the burden off of tax payers.  Bottom line is, one of the largest chunks of change you can save is simply from staying away from the rental desk at the airport.
2.  Consider Non-Name Brands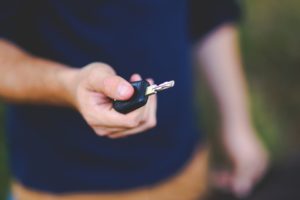 Along the lines of the first tip, when you venture outside of the airport you are likely to find a way better deal.  You can tack on even more savings by looking for a locally owned and operated rental car company.  If you avoid the mainstream companies like Hertz, Enterprise, Avis and National, chances are you can find a small brand or locally owned place that is more likely to save you money.
Looking here in the Wilkes-Barre area, one of the larger companies, Enterprise, would charge $47 a day for an economy sized vehicle (mind you this is a non-airport location), while a locally owned place, Reliable Rent-a-Car, lists the daily rate of an economy car at only $35 dollars a day.  A net savings of $12 dollars a day, or $84 dollars a week.  Not a bad savings for simply searching beyond the larger brands.
3.  Use the Internet
The internet is an amazing thing.  You can hit up Google and find a number of amazing resources for just about anything.  Finding a deal on a rental car is no exception to this list.
The major companies, like Hertz, Avis, National, etc., offer deals for booking ahead of time online as well as discount/coupon codes that can save you money before you even start your travels.  Certain online services can also compare rates of rental cars and find you some of the cheapest rates possible.  AutoSlash.com can help you find discounted rates in your area, coupons and upcoming deals as well.
Another way that Internet can help you is by amplifying the above mentioned tip.  When you are looking for some locally owned, non-name brand car rental places, the internet can make your life infinitely easier.
4.  Beware the Hidden Fees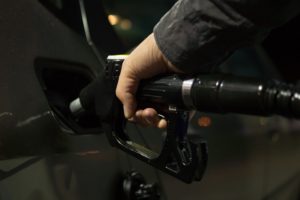 One of the worst pitfalls of renting a car is that of the hidden fee.  Why?  Because they sneak up on you and when you least expect it.  Wham!  A huge chunk of your wallet is missing.
Gas charges for not returning the car with the same amount of fuel in the tank is one of the most common of these.  Some rental companies offer the ability to prepay for gas and although this may seem like a great alternative, it is never cheaper than filling the tank yourself.  There is no refund for unused fuel and the price is set in stone.  If you head to the gas station before you return the car, you control how much you pay per gallon, for the most part.  Consider using the GasBuddy App that was featured on our list of the Top 10 Travel Apps for 2015 to help find the lowest gas prices in the area.
Drop off charges can be another way to get taken to the cleaners.  A one-way rental can often times cost way more than brining the car back to its original location, believe me, I've been there!  What would normally cost you around $40 for the day can quickly become $300.
Extras on the car can also add to the price of the rental.  A Global Positioning System (GPS), roof racks, satellite radio and child seats are just a few examples of this.    The best way to avoid this is to bring your own.  Use your cellphone for tunes or directions.
One other thing to consider.  The driver's age.  Although most states and companies now allow drivers to be 18-years old to rent a vehicle, most companies will charge an additional fee for drivers that are under 25.
5.  Skip Over the Added Insurance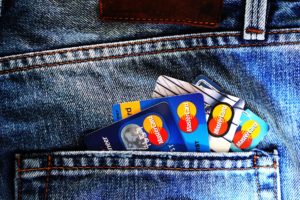 Often times a big portion of what you are paying towards the rental is insurance costs to help cover it in case you damage it.  There is a very slim chance you will need this and your own personal insurance should cover you in most cases in the event of an accident.  If there is any question about that, call your company or agent and have them go over their rental car policy with you.
One thing that not a lot of people know is that some credit cards can add rental insurance just by using it.  Most credit cards include some level of collision and theft coverage, but obviously you need to charge your rental to that specific card.  Most of these coverages are secondary, meaning that your personal auto policy would need to be used first, before the credit card protection would kick in, but it's a slight added value that may have you reconsidering taking on that hefty insurance that the rental car company is pitching.  Be sure you speak with your credit card company to get all the answers before you rent, they should be willing to help.
Rental car agents are trained to make you feel anxious and use words that will make you feel like you are going to end up owing the world to them if you nick the bumper of the car.  Just remain calm and know you are covered, no need to waste extra cash on something you already have anyway.
6.  Reserve the Smallest Car Possible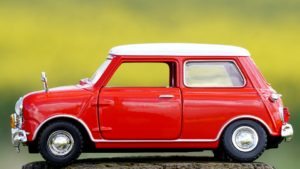 This one many not work for traveling families, but if you are by yourself on business or there are only two of you traveling, consider this option.  Not many people like driving tiny cars with little storage space and legroom.  Rental companies know this, so they make sure that they are stocked with more mid-sized and up vehicles.  This means that if you arrive at the rental company desk and they do not have any compact cars in their inventory, which of course you already reserved, they will be obligated to give you a free upgrade.  Jackpot!  Now you are getting twice the car for half the price.
This doesn't always work, but it's worth a shot, at the very least you will be stuck with a smaller car for a few days, or you can always upgrade for a fee at the counter.  If the goal is to save money however, you can always try to negotiate yourself into a better rental.  If you happen to see a number of minivans on the lot, tell them you would be "OK" if they offer you something else.  You'd be surprised at how often this will work.
7.  Inspect the Rental BEFORE you Drive It
One thing I cannot stress enough is checking the rental before you leave the lot.  CHECK IT! Go ahead, I'll wait here.
But seriously, travelers should always check their prospective rental car before they get in and drive away.  You will want to be look for any damage to the car that would cause an issue and then make sure you report those to the rental car agent.  Have them make a note of each of the things you point out on the rental agreement, this way, even if you get another person when you return, they will be up-to-speed on the situation.
Most places should make these notes without hesitation and it will save you from having to pay for someone else's mishap should the company decide to call you out on it.  If they give you grief, just request a different car.
8.  Use your Special Discount
Do you have a membership in an organization or club?  Most people do, but few know that there are discounts associated with these memberships at the rental car counter.  Places like AAA, AARP and even USA Hockey offer discount codes for you to use when reserving your car.  Right now, Hertz is offering discounts to AAA members that value at either 10 percent of economy cars or $30 off of rentals on intermediate size and up vehicles.  If you are already paying for a membership in these organizations, why not get the most out of them?
Travelers should also exhaust all the other possible tips here before applying this one.  That way you are already getting a super-cheap price and then applying a discount that you are entitled to last, which can really lump the savings together.  Similar to the way you would wait to tell the car salesman that you have a down payment.  Let them come down to the cheapest price and then add in your discount for additional savings.
9.  Consider Using Frequent Flyer Points
Although most people think that frequent flyer points are for flights only, in most cases they can also be redeemed for things like hotel stays and rental cars too. If you have left over points, they may translate into savings at the counter.
Furthermore, some rental car companies offer the opposite feature, allowing travelers to earn points or miles for renting a car.  Be sure you check with the rental car company and your airline to make sure this will work.  The FrequentFlyerBonues.com website is a great starting point to check for promotions that may fit you, you can visit their website by clicking here: "Frequent Flyer Bonuses"
10.  Try NOT to Break the Law
Speeding and parking tickets as well as missed toll charges on a rental car can be a tremendous pain.  Plus it often takes a while for them to get the ticket to you, meaning you are probably not going to be able to fight it in court.  Leaving you the choice of mailing them the check or traveling back there to go to court.  It's best to follow the law and the posted speed limit than to receive a ticket for several hundred dollars in the mail a few months later.  Imagine the epic bummer that would be.
As for toll charges, the rental car companies generally just pay these and do not even contest them.  Meaning you will end up paying the most expensive rate, without the ability to contest the charge.  Be sure your EZ-Pass is properly placed, working and make sure that you hit those toll booths on the way off of the highway to avoid this.
Summary
So, what have we learned?  Avoid the airport and those hefty taxes; consider other companies, more so than just the mainstream rental places; use the power of the internet to find yourself a pretty sweet deal right off the bat; watch out for those hidden fees; take a raincheck on the additional insurance that the company is slinging; try to reserve the smallest car possible and it could land you a free upgrade; be sure you inspect the car before you head out and have the company make a note of any damages; use any special discounts that you may or may not know you have; consider using your frequent flyer miles and possibly earning some back; and finally, try to stay within the limits of the law.
If you follow these tips you will be riding in style and both you and your wallet can relax knowing that you got a good deal.
Editor's Note:   
Last week on the Sundance Vacations Travel Blog, we took a look at a new rental car company called Silvercar.  
The technology-driven business has brought about the first real change in the rental car industry in the last 40 or so years.  Travelers can book via an app, bypass the counters and lines and head straight to their car.  They use the app to unlock the car and are quickly on their way, saving a lot of valuable time when traveling.  
Plus with all the added extras in the car, satellite radio, GPS, WiFi, etc., and the fact that it is cheaper than most rental car companies, it can be easy to understand why Silvercar is growing so quickly.  To read the full story about Silvercar, click over to it here: "Silvercar Seeks to Change the Rental Car Industry" 
For more information, updates, travel tips and news from Sundance Vacations, be sure to follow us on the following social media outlets:
10 Tips for Saving Money on Rental Cars
Summary
Article Name
10 Tips for Saving Money on Rental Cars
Description
Use these 10 awesome, money-saving tips from Sundance Vacations for the next time that you will be using Rental Cars! Your wallet will thank you!
Author