Of all the possible things that are available to do at Walt Disney World in Orlando, Florida, Disney pin trading is one of the most addicting and fun.
Introduced to the public in 1999, pin trading quickly skyrocketed in popularity.  Although pins have been available in one shape or form throughout various Disney parks and attractions for decades, it wasn't until the Millennium Celebration festivities at the Walt Disney World Resort that pin trading came into the spotlight.
Now, 17 years later, Disney pin trading is still going strong and has created over 100,000 unique souvenirs for Disney fans to gobble up, collect and trade.  Providing a perfect way for children, and even adults, to have fun, meet new people and collect some really cool pieces of Disney memorabilia.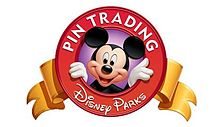 Deidre Ferro, 32, of Santa Rosa, California, finds that Disney pins offer a perfect way for collectors or Disney fans to not only collect something fun, but meet new people along the way.
"Collecting [Disney pins] is always fun," Ferro said.  "But so is the trading.  I've met some many great people both online and made a lot of friends through the PinPics forum.  I like to trade my pins to help other people get what they want. Another exciting aspect of Disney pin trading is waiting for new pins to come out each month.  There is always something new and exciting to look forward to."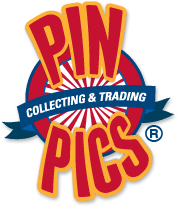 PinPics.com, a website that offers it's more than 50,000 members the chance to display their pin collections to the world by uploading photos, currently has a database of over 96,000 pins and is arguably the premier resource for Disney pin trading information.  With resources for new pin traders, forums and the ability to post your collection to the website, it has Disney pin trading information covered from front to back and for beginner to seasoned professional. Also, follow @Travelsundace for other Disney tips!
Ferro, who has been collecting Disney pins for a little over a year and a half, currently has a personal collection of 217 pins in total.  Although she hasn't quite gotten around to displaying all of them just yet, she said that one of the biggest things that prospective pin traders should do is read and research the hobby before diving in.
"First time pin traders should get as much information about the pins and the trading process as they can before they start trading," she said.  "They can do this by reading blogs, information sites or chatting with other pin traders in the forums."
In 2014 alone, more than 51 million people visited the four major theme parks — Magic Kingdom, Epcot, Animal Kingdom and Hollywood Studios — that comprise Walt Disney World.  Disney also makes an estimated total of $1 billion off of souvenirs and memorabilia sold inside of Disney parks each year.  Bottom line is, a lot of people go to Disney World, and a lot of them buy things when they are there.  Contributing to that annual total is, of course, Disney pins.
From prices that start in the low single-dollar amounts to prices that can hit in the hundreds of dollars, pin trading is serious business.  It's also a slippery slope when becoming addicted to the fun that is collecting and trading these little metal souvenirs.
Currently, collectors and Disney fanatics can get their pin fix by either purchasing them at the assorted Disney theme parks or resorts or by purchasing them online on the Disney website.
Check out this great idea in this how-to video from Sundance Vacations!
For more awesome tips and ideas on how you can display your Disney pin collection, head over the Sundance Vacations News site and read this great article: "How to Display your Disney Pin Collection in Style!"
Getting started with Disney pin trading
So you've decided to start collecting Disney pins.  Great!  But now what?
First things first, you should probably have some way of either storing or displaying your pins.  While there are a number of options, both in and away from Disney stores, the most basic way to get started is generally by purchasing a Disney lanyard.  They are your typical lanyard, but may have designs or characters on them.  You can find these are pretty much all of the resorts and parks as well as gift shops and Disney Springs, formerly known as Downtown Disney.
Once you have your way of storing and displaying your pins while walking around the park, it's time to get your feet wet by purchasing your first Disney pins!  If you are on the Walt Disney World Resort property there are a number of places for you to start obtaining your collection.
Inside the gift shops of the resorts themselves generally have a small selection, but offer some pins that are unique to that specific resort.  With so many different resort hotels, 34 to be exact, travelers will be sure to find something unique at each stop.
While at the parks, just about every gift shop and most kiosks have pins that are unique to that attraction or park and all of them generally have a much larger selection for you to choose from than that of the resorts.
One of the biggest and best places to find a huge selection of pins is in Disney Springs, formerly known as the Downtown Disney area.  The Disney's Pin Traders shop has a wide variety of pins that range in size, price and subject matter.  From movie-themed pins to resort and classic Disney character pins, this store has something for everyone, no matter what your collection is looking for.  Additionally, the Pin Central store inside of the Epcot theme park also has a massive selection making these two places your best bet for buying new pins.
Before you get started spending money, many experts have said it is important to pick a topic or two that you want to fill your collection with.  Now you may be wondering why you would want to limit yourself when there are so many different types of pins that cover such a wide array of topics.  Well, that decision to stick to one or two movies or characters can help save your wallet from overspending when you begin buying pins.
At any given time there can be hundreds of different pins that you would purchase if you saw them at the store, however if you limit yourself to just a few subjects or topics, it limits the amount of pins you have to choose from, which can keep you from dropping hundreds of dollars on pins that may be seem like a small price tag, but when you purchase a number of them, can end up costing you a hefty sum of cash.  Linda Rice, the PinPics.com Ambassador tells me that this is a true statement for the serious collectors.
"Decide who your favorite character or film is and try not to stray too far from that," Rice said laughing.  "Collecting and trading pins is so much fun that many of us have turned in to magpies, everything shiny catches our eye."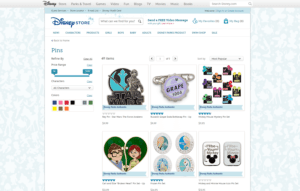 When you are away from the Disney parks, you can always log onto the Disney website and find a great selection of pins there as well.  With items ranging in price from $9 to $200, there are a number of pin options and accessories that will allow pin traders to round out their collection while they are away from the Disney parks and properties.
Additionally, collectors can find some pins on places like eBay, but must be careful when purchasing from third parties.  While a pin bought from Disney is guaranteed to be authentic, a pin bought from a third-party website can be counterfeit or a non-authentic pin.  Scrapper pins, which are made by the same companies that make authentic Disney pins, are pins with imperfections that should have been discarded, but somehow end up on the internet for sale.  When Disney commissions a manufacturer to make a number of pins, there are going to be ones left over that have discolored paint or chips and misprints.  Instead of being destroyed, the companies take to eBay to sell them.  Other people create fake pins that look authentic from the front, but are made of cheaper materials.  Both of these types of pins would be ineligible for trading at Disney parks and are often times created to resemble limited edition items in order to make the seller money or take advantage of other collectors and traders.
eBay purchases, when it comes to Disney pin trading, can also be a pain in the neck for a number of reasons.  Most collectors will tell you that for the money you save, the amount of checking and inspections that are associated with buying from eBay or another third-party website is hardly worth the hassle.  There is a good article detailing the "Hidden Truths about Disney Pins" over on eBay written by a user named "Chip_and_Dale!" that covers this topic in greater length, but the idea is that the pin backs (which is the piece of the pin that covers the sharp end), copyrights, types of pins, materials used and other ways can be used to determine what makes a Disney pin legitimate or a forgery.  I highly recommend checking out that article if you are considering looking for pins on eBay, but for the purposes of this article, we will focus on buying from Disney.
Consider looking for Disney pin trading starter packs while at the shops as they can be a great way to get started and an economical way to trade your way into other pins you may like more or have a better value.  These can range in price, but generally include around five pins and are somewhere in the $25 range, putting the price point at about $5 a pin, which is pretty cheap!  Even if they are on a subject that you may not like or that you'd want to collect, they can be good trade fodder later on to get you something that you really want when trading with Disney cast members.  These collections are a perfect way to get started yourself, but can be even better for kids as you may not want to drop hundreds of dollars on items that are easily losable for young children.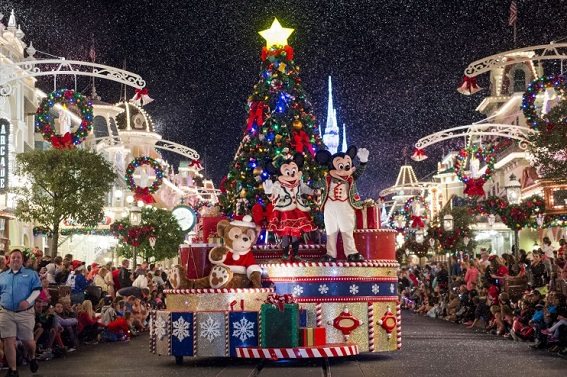 Another thing to consider when buying these Disney pins is the pin back.  Generally all of the Disney pins will come with a rubber back, shaped like a Mickey Mouse head of course, that are pretty sturdy and stay on quite well.  Older pins and certain circumstances, however, can see the backs fall off which can cause you to lose some of those expensive pins.  Solutions for this can be buying new pin backs or even the special locking pin backs that are offered separately.  Kids can obviously lose the pins a lot easier than adults, but even a grown person can't help when the pin back falls off.  If you are going to be wearing your pins on your lanyard while walking around the park, it's probably a good idea to have the locking pin backs, but if you are just displaying them in a case at home, you should be fine with the original backs.
If you feel like doing some additional research on the topic of pin collecting and trading, be sure to check out the official Disney website for pin trading.  They offer tips, guidelines, pin release dates and a list of events that are upcoming for pin traders.
Now that you have your lanyard or binder and a few pins in your collection, it's finally time to jump into the trading game!
DISNEY PIN TRADING TIPS:
When purchasing a lanyard to start your Disney pin trading excursion, it may be a good idea to get it away from the Disney properties and stores as it could save you a couple bucks.
Be sure to pick a lanyard that features a wider material, the more width that the lanyard has, the more area you will have to put pins on!
Pins can be found all over Disney property. With the resort hotels, gift shops and more getting in on the action.
It's a good idea to select a theme or subject you want to focus on with buying and collecting Disney pins. This can help keep you from over shooting your budget and over spending when you are at the parks.
It's okay to break the sticking-to-one-pin-theme rule once in a while. Disney will often times put out collector's edition pins or ones to commemorate events which can be a great way to remember a certain trip you took or event you enjoyed.
When purchasing an item inside a Disney shop there is an option to have the items taken and delivered directly to your room, provided you are staying at a Disney resort, free of charge! I've personally used the service and not only is it convenient, but they included a thank you card that had a pin attached to it.  What a nice free bonus that helped me add to my collection.
Be sure to do your research if you consider buying Disney pins on eBay or another third-party website. There are a number of counterfeit and fraudulent pins out there, so you may want to consider skipping this idea all together.
There can be Fake or fraudulent pins and then there are lower-quality pins that are called "Scrapper pins."
Depending on your situation, and where you will be keeping your pins for display, you may want to invest in locking pin backs, which are sold separately.
The Disney pin trading game
Disney pin trading can be a lot more fun than you might think.  Not only are you getting a chance to swap pins and grab one that you may fancy, but it allows you to meet some really fun and interesting people along the way.  While it's always recommended that children are supervised when trading, adults too should be cautious when wading into the trading pool for the first few times.
Selling, and reselling, as well as selling fake or knock-off Disney pins has become quite the side business for many, which is probably why Disney has begun to lose interest in hosting trading events at their resorts and theme parks.  Leave it to the human race to take something fun and exploit it to make money.
There are predominantly two ways to trade your Disney pins, either with a Disney cast member or with another Disney park goers.
The first method, trading with Disney cast members, is obviously the safest and can sometimes be the most rewarding.  While other park goers can refuse to trade with you, Disney cast members have to accept all trade offers that come their way.  They are limited to trading with the same person only twice per day, but are always friendly and helpful.  If you stock up on some beginner pins, which are relatively cheap in price, you can give away some of your less-expensive pins and get some really cool and sometimes collector's pins back in return.  With a keen eye a skilled trader can certainly come away from a day at the park with some really cool and worthwhile Disney pins.
Some Disney cast members can be seen wearing a special green-colored lanyard.  These specific Disney employees are designated to only trade with children, so if you bring the little ones along with you and happen to see a green lanyard, be sure to have your kids trade!  Generally these cast members trade with less people throughout the day, so their selection for trading is much better than your average cast member.
If you are looking to meet new people and strike up some interesting conversations, perhaps the alternative method of pin trading with other park goers or Disney fans may be more to your liking.  Many of the people I have talked to regarding Disney pin trading and collecting, including Ferro, say that while it is fun to amass a large collection of these little metal morsels of Disney, the interactions and memories you get from meeting new people and fellow traders makes the experience even better.
"In my first experience on the PinPics forum, a user sent me a pin to welcome me," Ferro said.  "I could not believe how nice it was for a perfect stranger to send me a pin that I wanted and a note welcoming me to the group. It was something you rarely see anymore as most everyone online is out to make a buck. The real collectors want to see other collectors as excited and happy as they are with the pins.  There are 'regulars' on the forum and we're like a little virtual family.  Once I started sending gifts to pin friends it made me realize it's not just about the pins, it's about the people."
There are drawbacks, however, when it comes to swapping pins with other travelers and pin fanatics.  For starters, you don't know who these people are, so you should always be cautious as in any situation where you are talking to strangers, especially if children are involved.  Furthermore, some pin collectors and traders pick up fake or lower-quality pins, known as scrappers, and use them to trade for authentic pins.  As mentioned in the prior section, the scrapper pins are generally manufactured in China and are of a lesser quality, many can be found for discount prices in bulk on eBay.  Should you encounter someone who is trying to trade you with non-authentic Disney pins, just politely decline the trade and move on.  If it is at an event, it may be a good idea to notify someone in charge to help prevent them from taking from someone else's pin collection.
You may be wondering how it is that you can tell the difference between fake and scrapper pins as opposed to authentic Disney pins, and that's a very good thing!  Being proactive will help keep your collection authentic!  There are a few key factors that will help you determine if a pin is legitimate or not.
Checking out the paint on the pins is a very good starting point for authenticity.  If you notice the colors are off or that the paint is chipped, or even has dimples in it, you may want to decline the trade as those are signs that the pin could be a fake or scrapper.  Secondly, the weight of the pin is another indicator.  If you've ever held a Disney pin in your hand you'll know what I mean, those suckers can be heavy!  Compare the weight of the suspected pin to that of a real one and you'll find that fake pins are generally way lighter.  The fake pins will also have rough edges and other low-quality manufacturing points that will be easy to spot.  When looking at the prongs on the back of the pin, there will always be two smaller nubs or prongs on either side of the large prong, if you are missing these, chances are the pin is a fake.
The last, and one of the best ways to see if a pin is real or not, is by using the magnet test.  Carry a small magnet with you and see if the pin sticks to the magnet, if it does there's about a 98 percent chance that the pin is a fake.  While this test isn't exactly 100 percent fool proof, if you combine it with any of the other methods above, you will able to pick out fakes with ease.
When visiting Disney there are a few places for collectors to trade their pins among other pin fanatics.  The best places to trade Disney pins is generally at some of the stores where you would purchase them, for instance the Disney's Pin Traders shop in Disney Springs.  You can also see people around in the parks that you can approach and politely ask to trade with, sometime when doing this you can meet some really cool people and hear some interesting stories, but as always, it's a great idea to use caution when doing so.
Occasionally, Disney hosts events for travelers to come and take part in for Disney pin trading.  While these have certainly been scaled back over the years, there are some paid events that you can get into that offer special pins, meals, gift cards and more.  It makes it more worthwhile for serious pin traders and the entrance price will generally scare away anyone slinging fake pins.  One such event is coming up in August of 2016 to commemorate Pixar's 30th anniversary.  The Disney Pin Celebration 2016: Pixar Party is scheduled for August 26 and 27 inside of Epcot and features two days of trading, new pins, scavenger hunts and more!  Admission is $140 per guest, but travelers are also guaranteed to receive a special welcome pin, six Pixar Party Scavenger Hunt pins and a goodbye pin.  Aside from the pin swag, visitors will also get gift cards and other assorted goodies.
These events are great places to meet fellow collectors who share the same passion as you!  I honestly cannot say that I have ever ran into anyone in Disney World that was ever rude or off putting.  After all, they don't call it the, "happiest place on Earth," for nothing.  So don't be afraid to be social, especially when it comes to pin trading.  The worst the other person can say to your trade offer is no thanks.
DISNEY PIN TRADING TIPS:
Get some beginner Disney pin sets and use those to trade with Disney cast members. They cannot refuse your trade offer provided you are offering them Disney pins in return, so generally you can get a pretty large return on your investment.
With a keen eye, Disney pin traders can make some really great upgrades to their collections. Often times, Disney cast members carry limited-edition pins as well as hidden-mickey pins and ones that are not sold to the public.
As a general rule of thumb, wait until the Disney cast member is unoccupied with duties or other park visitors before approaching them and asking to trade.
Always be sure to supervise children when they are trading pins with others and, as an adult, be sure to not approach unsupervised children and ask them to trade.
Be aware that there are a number of fakes and non-sanctioned Disney pins out there on the market, if you are trading pins you bought in the Disney parks, be sure to inspect the pin you are getting in return for the Disney stamp on the back of the pin. (This is obviously not a worry when trading with a Disney cast member.)
Purchase a lanyard, pin bag or case to help carry and display your pins when you are inside a Disney park, remember, if no one knows you have pins, no one will ask you to trade!
Disney cast members with green colored lanyards are only allowed to trade with children.
Beware the fakes and scrappers that are out there!  Keep your collection safe and authentic by using the steps and tips above to avoid the fake and scrapper pins out there!
Hit up some of the Disney sponsored pin trading events for cool and exclusive pins and some chances to trade with other serious collectors.
Don't be afraid to be social! The more you mingle with others, the more likely it is that you will make some cool trades and meet some fun people.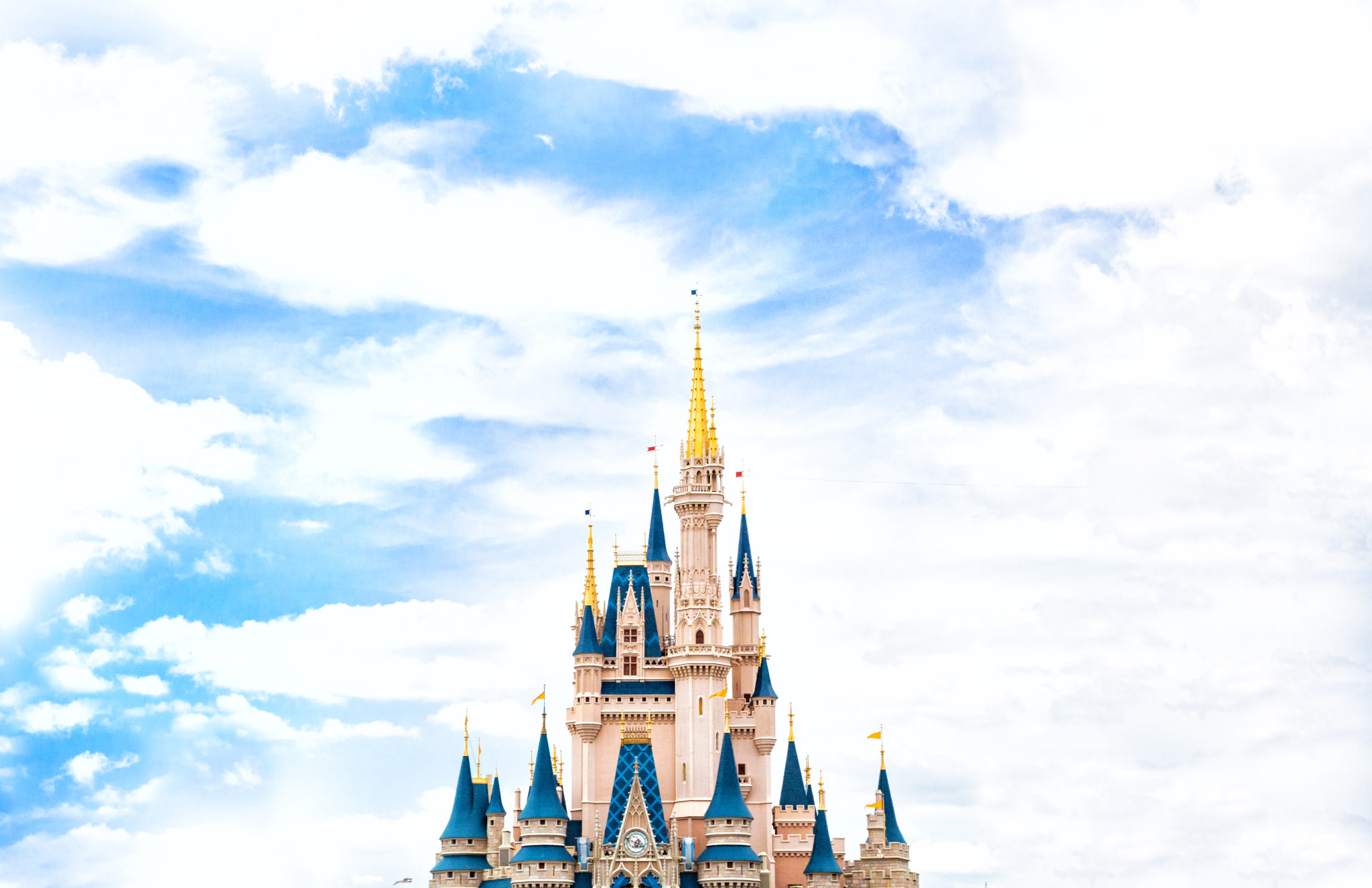 Little known Disney pin trading facts and tips
Pin trading has been around for over a decade and a half now and, despite it slowing down slightly, is still a prevalent thing at Disney parks and online.  Although more and more people are still buying lanyards and starting their pin trading journey each day, there are a number of seasoned veterans out there that have been trading pins for some time now.
We've stung together some little-known facts that even the most tenured Disney pin trader may not know.
Inside of the Disney World parks, travelers can find pins at various shops and kiosks along the way, but if you are away from the Disney property, collectors can get their pin fix via a monthly subscription to the Disney Park Pack of pins on Disney's online store.
At a price point of $39.95 per month, subscribers can have a new box of three pins delivered to your doorstep.  Disney fans will net themselves two pins that would normally be available for purchase at the parks, but will also receive a limited-edition pin that is only available inside these Disney Park Packs.  This item is certainly something that could make for a perfect gift for the pin collector in your life that can't make it to the parks as often as they'd like to.
For a long time, a cast member that was known as "Scoop Sanderson", because he was dressed as a reporter, was one of the hidden gems in the Disney pin trading world.  As a reporter for the "Main Street Gazette", Scoop could usually be found walking the Main Street area of the Magic Kingdom.  During his years of trading, Scoop was one of the best sources for rare pins and great conversation.  He also carried a little-known pin that was entirely exclusive to himself.  That special pin was exclusively given out by the Gazette reporter and features a line that says, "Continuing the Tradition," in regards to the tradition of Disney pin trading.  This special pin was said to be given by Scoop when he felt that you exemplified the qualities of a great pin trader.  Some of these requirements meant: being polite and waiting for Scoop to have some free time, introducing yourself, striking up a fun conversation and not trading a lame pin for something good.  If Scoop deemed you a worthy trader, he would pull you aside and give you the exclusive pin.
Rice, who is able to make it to Disney World a little more often thanks in part to her living near Augusta, Georgia, met Sanderson at a trading event in 2004.
"In Walt Disney World everyone's favorite trading experience was the ones where they got to meet and trade
with Scoop Sanderson,  Rice said.  "He is a wealth of pin information and gave informative talks.  There was also a question and answer afterward and then you could trade with him.  I went to one of these in May [of 2004] during the 'Flower Pin Pursuit'.  I will always remember how very friendly and passionate he was about pins."
Unfortunately, Scoop Sanderson has hung up his lanyard for good and is no longer trading pins with park guests.  This could be largely due in part to the withdrawal of support for the trading aspect of Disney pins by Disney itself.  Over the past few years it seems as though the company has been pulling the rug out from under the trading portion of the pin world.  Why?  Well, with the rise of scrapper pins other fraudulent pins becoming so huge, affecting everyone who enjoys pin trading, Disney has had a hard time finding a way to stem the tide.  Without a way to regulate the pins, the Disney people have been taking a step back as they would rather see no trading as opposed to seeing people lose hard-earned pins to bad trades.  Gone are a lot of the Disney pin trading stations throughout the parks and events for pin trading have been drastically cut back.
These scrapper pins have caused a serious headache for Disney which has led us to where we are today.  Recently, according to sources, a number of Disney cast members have said that Disney is working on a way to remedy the problem and make pin trading and collecting what it once was in the early 2000's.
Ferro told me that the online trading community is just as bad when it comes to dealing with fraudulent Disney pins.
"Always be careful when buying a pin online from someone you don't know," she said.  "Try to avoid buying anything super expensive from anyone online too.  The counterfeits in Disney Pin collecting is the worst I've ever seen in any collectible.  I don't collect Baseball cards, but I suspect it's on par with something like that, you can never be too careful.
"[Scrapper pins] have made all of us collectors leery of buying pins online and it has also made trading in the parks difficult. In the parks, you worry about the scrappers on one level, but when you are an online collector, like I am, you are worried to spend a lot on pins. For example, I won't buy a pin online that is more than $15 because I'm worried it could be a fake. I might buy from someone I really trust, but other than that, I don't want to take the risk. The fake pins are rampant and it's a real problem."
On a lighter note, there are a number of interesting and special types of pins that collectors can find to make their pin inventory even more unique and fun.  Adding in some Hidden Mickey pins or even Artist Proof pins can be a great way of making your collection special and more elite.
Hidden Mickey pins can sometimes be found on the lanyards of cast members, but can also be purchased from some stores and online during releases.  The pins have a small Mickey Mouse logo somewhere on them and are just another cool way to add to your collection.  As there are numerous pins released each and every month, these Hidden Mickey pins make for another unique way to collect for the Disney pin collector that may have everything.
Other cool additions can come in the form of Artist Proof pins, also known as AP pins.  When Disney decides they want to make a pin they will commission the manufacturer to make a certain amount of them prior to release to the general public.  These test pins, which can be as little as a group of 25 in some cases, are marked with an AP stamp on the back and are pretty exclusive, often times collectors can find these on Disney cast member lanyards as Disney distributes them directly out to the employees.  I've also heard that manager's lanyards are the best places to find these types of Disney pins.
For the travelers who just generally stick to Disney World or Disneyland, you may want to broaden your horizons!  There are a number of other Disney places where you can get cool and different pins from those that are inside the parks.  Disney Cruise Lines, the Disney Studio Store and Soda Fountain in Hollywood, the Disney Store in New York and even the other Disney theme parks around the world all carry different pins and some that are unique to their location.  If you aren't necessarily able to travel to these different locations to shop for pins, consider checking the internet for trades.
DISNEY PIN TRADING TIPS:
Need a monthly pin fix, but are away from the Disney parks? Consider subscribing to the Disney Park Packs on the Disney online store.
There are a lot of possibilities when it comes to pin trading, be sure to be social as it can help you find cast members with some great pins.
Be aware of scrapper pins as they have caused Disney their biggest headaches related to pin trading, both in the parks and online.
Expand your collection by looking for special edition pins, Hidden Mickey pins or Artist Proof pins.  These pins are usually always found on Disney cast member lanyards, but I've heard that manager's lanyards are the best places to find Artist Proof pins.
Check out Disney properties away from the theme parks to find more unique Disney pins to round out your collection.
Displaying your Disney pin trading collection
There are a number of ways to show off your Disney pins, from cork board to decorative shadow boxes, the only limit is based upon how creative you want to be!
With hundreds of unique ideas on Pintrest, there is literally no end to options when it comes to displaying these pins.  I've seen choices that range from inexpensive to quite pricey, but there a number of do-it-yourself (DIY) methods that can look just as great and cost way less than store-bought alternatives.  All you need to do is hit up the local craft store in order to get some supplies and you'll be ready to start making your own cool way of displaying your Disney pin collection!
Rice, who is 58, tells me that she uses a few scrapbooks to help her display her collection of over 10,000 pins.
"When scrapbooking became the rage I thought, why not scrapbook my pins?" she said.  "I bought three-ring binders that have the presentation covers and bought mat board from a framing shop to mount my pins on. I then lay my pins out so that they tell the story, such as the scenes in a film. I finish the pages with pictures and embellishments so that others enjoy looking at them as much as I do, or at least I hope that they do."
---
Where to Stay
Grande Villas Resort
Take a stroll through the lush grounds at Grande Villas Resort, or treat yourself to a refreshing dip in the pool before trying your hand at miniature golf. This resort is your very own slice of tropical paradise, just minutes from all the world-class attractions found in Orlando, Florida. Shop your favorite brands at the nearby Florida Mall and outlets. Expand your palate, or enjoy your favorite cuisines at any one of the area's premier restaurants. In the mood for some thrills? Grande Villas Resort is only minutes from the many famous theme parks that call Florida home. From SeaWorld to the Orlando Eye, Grande Villas Resort puts you in the middle of it all, while providing a peaceful and relaxing retreat at day's end.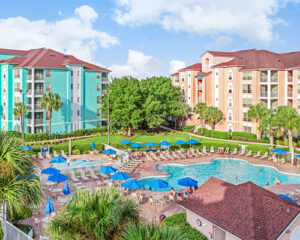 For more information, updates, travel tips and news from Sundance Vacations, be sure to follow us on the following social media outlets:
The Ultimate Guide to Disney Pin Trading and Collecting
Summary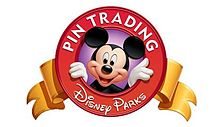 Article Name
The Ultimate Guide to Disney Pin Trading and Collecting
Description
Disney Pin Trading is one of the most addicting things to do in terms of Disney collectibles. Sundance Vacations has put together the ultimate guide for Disney pin trading and collecting with plenty of tips and ideas for both beginners and seasoned professionals!
Author
Publisher Name
Publisher Logo