Statistics about Vacation Days & Health Benefits
So you skipped your annual vacation last year; no big deal. People go on and on about the benefits of vacation days, but how bad could it really be?
You're always swamped at work and leaving for a week seems almost impossible, so you just push it off until the end of the year rolls around and you have unused vacation days piled up.
You're not alone.
Although there are many reasons people opt out of their annual vacation, we're here to tell you why you should take those vacation days!
au
Let's first that a look at why they are left untouched.
Stats on People Who Don't Take Vacation
Did you know that in 2015, American workers neglected to take four of their annual vacation days?
Four! That's almost a full week of vacation for our typical full-time Monday through Friday workers.
In fact, according to Expedia.com Viewfinder, people averaged using only 11 of their 15 given vacation days. This leads to an average of 500 million unused vacation days a year for full-time-working Americans.
Let's highlight that statistic again:
Roughly 500 million vacation days are wasted each year in America!
Even more startling is that 42 percent of Americans didn't take any vacation days at all in 2014 according to the travel site Skift.
Why People Aren't Taking Vacation
Although Americans don't use all their allotted vacation days each year, over half of them (53%) reported feeling, "somewhat or very," vacation deprived according to Expedia's Viewfinder.
But why aren't people using their annual vacation days?
GFK Global collects data based on surveys and is a trusted source backed by market research experts. According to their results, there are a few reasons why Americans are stock-piling so many unused vacation days.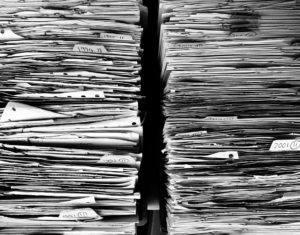 The biggest influence holding people back is actually themselves!
A dominating 40 percent fear that when they come back to the office, post vacation, that they will return to a mountain of work; while 35 percent believe that are the only ones who can do their job properly. In addition, 22 percent fear that they will be seen as replaceable upon leaving for vacation.
Wow. From overworked to unappreciated, people in the United States suffer from what President of U.S. Travel Association Roger Dow calls, "work martyr complex."
But it's not just Americans, Expedia's Viewfinder research found that 69 percent of workers worldwide would rather a pay raise than more days off. However, based on average annual salaries, $34.3 billion in unused vacation days is wasted each year.
Yikes. Guess those unused vacation days add up fast.
Even on Vacation, People are Working
You finally take the time off and you're about to board the plane and your phone rings. Your boss apologizes but she needs you to check your email immediately to attend to an urgent matter.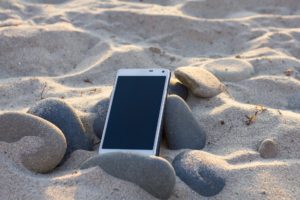 So much for time off!
Even when Americans escape the office for a vacation, 46 percent of bosses stay connected and thus send a message that it's expected for you to do the same, according to GFK.
People tend to spend an average of three hours a day on the phone when away, compared to only 2-1/2 hours of tanning according to Hotels.com Mobile Travel Tracker.
Step away from your phone. It's okay to set restrictions you're comfortable with and trust your company to hold down the fort in your absence.
Your vacation is your time to unwind and enjoy time with your loved ones and it's important to give yourself that break.
Health Benefits of Vacation Days
That's right, studies have found real health benefits of taking an annual vacation or two.
Men who didn't take a vacation for several years were 30 percent more likely to have a heart attack and women who didn't take an annual vacation were eight times more likely to have one. Check out the CNN article here.
We all know that vacationing alleviates stress, and this could help boost our immune system to fight off colds and sickness. Think of your vacation as a yearly physical; you're giving your body what it needs to stay healthy!
Vacationing also gives your mind a well-deserved break to refresh and return to the office with elevated alertness, productivity and creativity.
Researcher Gregory Hickok of the University of California once said, "Time off tunes up a well-functioning brain," and he's right!
Traveling also is great for your children and has been shown to raise grades for students who take vacations versus those who don't.
The benefits of travel go on and on. But don't let us tell you, let us show you!
Get Away with Sundance Vacations
You've seen how taking vacation can benefit you, so let us help you start planning your getaway.
With destinations across the United States, Mexico and the Caribbean, we can get you traveling and out of the office!
To learn more about us, give us a call at 1-800-200-9400 or visit www.sundancevacations.com.
Share this article and video with your overworked coworkers, friends and family and be sure to subscribe to Sundance Vacations on YouTube and follow our Blog!
For more information, updates, travel tips and news from Sundance Vacations, be sure to follow us on the following social media outlets: