With over 300 days of sunshine a year, it makes sense that South Padre Island, in Texas, is a favorite travel destinations for families both in the Lone Star State and abroad.
Located at the southern tip of the state, just about 30 miles away from the Mexican border, South Padre Island (SPI) has quickly become one of the premier destinations in the south.  With white-sandy beaches, ideal water conditions for both water sports and fishing and plenty of other activities, it's easy to see why the destination has landed on so many top lists over the last few years.
SPI — the town — is just 2.3 square-miles in area and, as a barrier island, separates the Gulf of Mexico from mainland Texas.  While people were not able to settle or live on the land until after 1962 — because the National Park Service had the land closed to the public — the island now has a population of just under 3,000 and uses tourism as the main source of income for its economy.
SPI became a major Spring Break destination through the 1990s, and, although it still gets crazy for a few weeks in March, has really undergone a renaissance.  Over the last few years, South Padre has become one of the most popular family-friendly destinations for a summer vacation and shows little signs of changing any time soon.  In the winter months, it is also a haven for Texans that want to get away from the slightly chillier temperatures further north in the state.
What makes the newer incarnation of SPI so great for families that love the beach?
Nearly 34 miles worth of amazing beaches and an almost endless supply of activities that are sure to please both the young and old.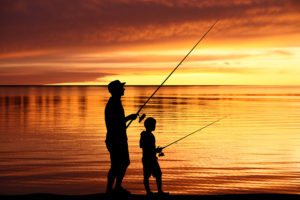 Of course beach bumming and swimming are near the top of the list, but the island offers amazing fishing and ideal conditions for learning to windsurf, boat, kayak or stand-up paddleboard.  Add in a huge waterpark, museums and a plethora of activities involving animals and you've got a recipe for a great family vacation.
Boasting some of the best beaches on the Gulf of Mexico, South Padre Island has both shallow water and nice weather generally all year long, meaning that these shores are perfect for families with small kids that are learning how to swim.  There are more than 20 places where travelers can access the prime beaches, many of which have free parking access, and in some spots travelers can even take their car or truck onto the sand.  (Keep in mind there is a fee to take your vehicle on the beach, currently it is $10.)
With some of the widest beaches on the Gulf shore, travelers will never have to worry about being crammed in with fellow beach goers.  There is plenty of space to spread out, but be sure to always swim with a group or near other people for safety.  Also, it's a good idea to keep in mind that you should always be watchful of children and others in the water.  There are no lifeguarding services on the island of South Padre, so using best practices when it comes to swimming safety is highly recommended.
The beaches are broken down into two sections, the North and South Beach, and there are a number of places to access the sand.  While most people choose to walk or rent bikes and scooters to navigate the island, the map below will illustrate the close proximity that travelers will have when it comes to hitting the beach.
[google_maps id="6668″]
Also available to travelers is a free public transportation system known as the WAVE.  With three separate buses, the WAVE service will take you all over the town and even over to Port Isabel on the mainland.  The service begins each day at 7 a.m and concludes each night at 9 p.m. and offers three separate routes, the buses are also handicap accessible and have bike racks too.  For more information about the WAVE service, check out this website, and click the map to the right that shows a route and schedule for the buses throughout the day.
If you'd rather get into the water via boat, surfboard, kayak or other water-sport devices, there are a number of options to do so.  The water between mainland Texas and SPI, Laguna Madre, are some of the calmest waters thanks to the geographical layout of the island.  That makes the area one of the very best in the country for learning how to windsurf, kayak or even stand-up paddleboard (SUP) while in Laguna Madre.  On the opposite side of the island, in the Gulf of Mexico waters, seasoned paddlers and surfers can put their abilities to the test on some bigger waves.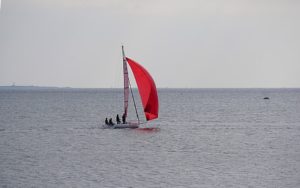 There are multiple rental companies throughout the town of South Padre as well as places and instructors that will teach you all the things you need to know about whichever water sport you decide to try your hand at.  Island Surf Rental, is located just six minutes away from where you will be staying with Sundance Vacations.  An easy, walkable, distance!
Other options, like Eh Brah SUP, a stand-up paddleboard instructor located in South Padre, offers rentals, tours and lessons too.  Mike and Madlen Sprowl are more than excited to teach you the ropes of paddleboarding and Mike is also a certified Kiteboard instructor.  For more information, give them a call at 1-956-433-9116 or visit their website at ehbrahsup.com
If you'd rather cast a line from a boat, or even from shore, there are plenty of options for fishing in South Padre Island.  In fact, it is one of the best places for sport fishing in the country.  Annually, SPI hosts a number of fishing tournaments during the year, the biggest of which is the Texas International Fishing Tournament.  The event is heading into its 77th year and is scheduled to take place between August 3 and 7 of this year.  More than 1,500 anglers are expected to take part in the event with divisions from shore, boats and even for children.  For more information about the event, be sure to check out their website.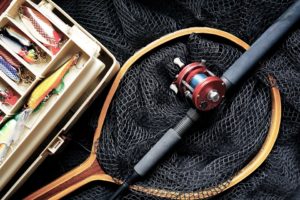 Even if you aren't gearing up for a big tournament, fishing can still be a great way to spend some time in South Padre.  With species like Redfish, Seatrout, Flounder, Tarpon and King Mackerel, it is one of the best places to cast a line, sit back and relax.  You will need a license to fish in the state of Texas, but they do offer single-day, all-water passes for as little as $16 that will allow you to take fish from either the freshwater or saltwater areas of the state.  If you want to purchase one online, or require more information, head over to the Texas Parks and Wildlife website.
While temperatures in the winter are still reasonable, hitting highs around 65 degrees, South Padre will reach the mid-80s in the spring and summer months.  This makes the summer a perfect time to cool off in the nearby waterpark, especially when you have kids with you.
Schlitterbahn Water Park, which is literally located on the beach, has over 25 attractions inside the park that will cool you down from the hot, south-Texas sun.  With numerous waterslides, beaches, tubing attractions and even float-in or swim-up bars, Schlitterbahn will keep you and the rest of the family entertained all day.  There are also on-site restaurants and cabana rentals that will ensure you never have to leave the fun of the park.
During the months of June and July, the park is open from 10 a.m. to 8 p.m., later in the summer however, the hours are reduced and the park is closed on some days as it heads into the offseason.  Be sure to check their website online for pricing and hours: "Schlitterbahn Waterpark and Resort"
Enjoy learning about the places you visit and looking into the past?  A good place to start in SPI is just across the causeway in Port Isabel.  Only a 15-minute drive from where you are staying at Surfside II, the Museums of Port Isabel offer up three separate locations which include the Port Isabel Lighthouse, Port Isabel Historical Museum and Treasures of the Gulf Museum.
While the Lighthouse — which remains as the only of its kind on the Texas Gulf Coast that is open to the public — offers tours of the facility, the two museums, located on a separate site, have artifacts from the Mexican-American War, paintings and treasures from Spanish shipwrecks circa 1554.  All three locations can be combined on to one ticket price, which is the most economical method, and will cost $7 for adults.  You can get more information about the three sites here: "The Museums of Port Isabel"
If wildlife and nature are something that you are very much into, well, a trip to South Padre Island will certainly not disappoint you.
Both dolphins and whales are a common sight off of the coast, and better yet, there are a number of charter and boat services that will get you out on the water to get some close up views of them.  Check out Southern Wave Sailing Charters, Fins to Feathers or the Original Dolphin Watch for options that fit your needs.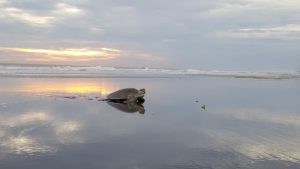 Aside from the two mammals of the sea, SPI is also a hot bed for Sea Turtle rescue.  Sea Turtle Inc., which is based in South Padre Island, has been dedicated to education, rehabilitation and conservation when it comes to Sea Turtles since 1977.  Today, they offer scholarships to local biology students and are completely funded via donations and proceeds they make in their gift shop.  You can visit the center, which is open Tuesdays through Sundays, and learn more.  Visit their website to learn more about what they do and what times they are open during the day.
SPI is also a perfect place for people who love bird watching.  The South Padre Island Birding and Nature Center offers travelers over 3,300 linear-feet of boardwalk for easy access to seeing wildlife, five separate bird blinds and a five-story tower that has some amazing views of Laguna Madre, the Gulf of Mexico and more!  From ducks to heron, and many, many more types of birds, this can be a perfect place to spend the day getting pictures or just getting back to nature.  For more information, visit the South Padre Island Birding and Nature Center's website.
These are just a sampling of the things to do in the South Padre Island area of Texas.  There are plenty of more things to add to the list, like horseback riding or golfing 18 holes, but this list should be more than enough to get you started planning your Sundance Vacations trip to South Padre Island.
Looking for more information about South Padre Island?  Visit this online site where you will find an events calendar, weather updates and forecasts, webcams and more.
For more information, updates, travel tips and news from Sundance Vacations, be sure to follow us on the following social media outlets:
Sundance Vacations Destinations: Things to Do in South Padre Island, Texas
Summary
Article Name
Sundance Vacations Destinations: Things to Do in South Padre Island, Texas
Description
With over 300 days of sun a year, South Padre Island, Texas, is one of the best places for a family vacation. At the southern tip of Texas, there are plenty of options for lounging on the beach, swimming, fishing and more!
Author