Have you been looking for a great Atlantic-beach destination for your upcoming summer vacation?  A lot of people may consider Ocean City, Maryland, Myrtle Beach, South Carolina and of course the Jersey Shore in New Jersey.
There is one place however, that despite being in a small state, offers travelers a very large chance at having fun.  The towns of Bethany Beach and Rehoboth Beach in Delaware with Sundance Vacations, are just 20 minutes apart, offer a number of attractions to keep you and your friends or family having plenty of fun in the sun.

Check out some of the cool things to do at the Delaware Beaches!
Endless Activities
Both Beach towns offer nearly an endless supply of activities for you and your travel companions to do while on vacation there.  Boating, fishing, surfing, tennis and golfing are just a sample of what you can do while in Delaware.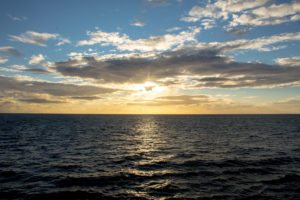 If you are looking for a fun boat cruise for dolphin watching or even just sightseeing at sunset, consider checking out Fisherman's Wharf.  They are located just a few minutes outside of Rehoboth Beach, approximately 10 minutes, and offer you the chance at some great boat rides right off of Cape May, Delaware.  A sunset cruise can be the perfect way to end a day in a relaxing way, especially since it won't set your wallet back to much either.
For the Anglers in the group, Fisherman's Wharf again can provide the right fit.  With fishing boats that run literally all-year round, no matter what time of the year it is your fishermen will be able to get their fix.  Sea Bass, Trout, Flounder, Tuna, Bluefish and Sharks are just a small example of what can be caught in the waters off of Delaware.
Perhaps catching some waves is more your idea of fun?  Well there are a number of surf shops in and around the two towns, offering all the supplies you will need as well as some expert advice for first timers.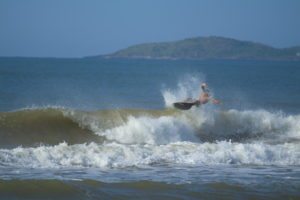 The Bethany Surf Shop offers apparel, surf gear, boards and more and is located right in the town of Bethany Beach.  This shop also offers tours and rentals if you want to try surfing out before you commit to buying your own gear.  They offer Surf, Body, Skim and Paddleboards, so whatever you feel most comfortable with is what you can choose.  The surf shop is even working on their own water trails for you to paddle down and enjoy.  This can be a perfect activity for just the kids or the whole family!
If the thought if wiping out has you worried, don't sweat it.  There are plenty more things to keep your time occupied.  With a number of great golf courses nearby, perhaps hitting the links is more up your alley.  Both Salt Pond Golf Club and Bear Trap Dunes are located near Bethany Beach and offer 18 holes.  If the miniature version of the game of golf is more appealing to you and your family, Captain Jack's Pirate Golf is where you will want to head.  The mini course even features a 50 foot pirate ship!
Non-Stop Shopping
Everyone wants to return home with at least a souvenir of their trip, however some people love to spend a day or more checking out local shops and stores for gifts and collectables.  Here is a statement that may make shopping in Delaware even more appealing to visitors.
There is no sales tax in the state of Delaware.
You can shop to your heart's content and not worry about having to pay any more than the actual cost of the item and with a number of cool shops covering just about every topic you can find something for everyone.  Bethany Beach Books is a perfect place to pick up a book to read on the beach, they even offer book signings and story readings for the kids.  Open all-year round, they have been in business for over 24 years now.
Nearby Selbyville offers Fenwick Wine Cellars, a family owned winery that has been in business since 1999.  They offer tastings and the ability to buy a number of different wines from grapes that they grow themselves.  This is certainly a must stop for the wine lover or lovers in the group.
Rehoboth Beach has a location of Tanger Outlets as well, which has over 50 factory outlet stores.  This is a place where you can literally spend a day shopping.  With stores like Michael Kors, American Eagle Outfitters, Coach and Reebok the shopper will find a number of treasures to bring home.
Great Eats
While on vacation it is important to stay fueled for all your activities, furthermore, everyone loves to enjoy a great meal.  Delaware is no slouch when it comes to great cuisine, there are a number of great restaurants in the area that can offer up your favorite dishes.
For seafood, the Blue Crab in Bethany Beach serves up fresh seafood daily.  Crabs, Shrimp, Oysters and more are all on the menu.  They are also known for their famous fried chicken, so if someone in your group doesn't like seafood, there is something for them too.  A great places for kids, this restaurant can satisfy your rumbling tummy.
If you are looking for a quick and delicious meal, one of the local Grotto Pizza locations could be the solution.  Offering both eat-in and take-out options, this place does more than just pizza.  Wings, Pasta, Sandwiches and their authentic Grotto Gelato allow for something from everyone.  This place certainly lives up to their slogan, "The Legendary Taste."
If you have a beer lover in your group, the Dogfish Head Brewery's first brew pub is also located in Rehoboth Beach.  This is where, in 1995, the company began and has since grown into a nationally known brand respected in the craft brew community.  The Brewpub offers their signature beers and delicious foods.  With Salads, Pizzas, Sandwiches and Steaks cooked on a wood-fired grill, this eatery is certain to have something for you.  They also feature live music which can make for the perfect night out.
Oh and the Beach…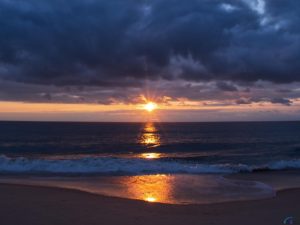 With all these things to do with Sundance Vacations it can be almost easy to forget about the most obvious of choices when going on a beach vacation.  The Beach!
With two great Beach towns so close together there are literally miles of beaches for you and your family to experience.  Swimming, surfing, playing in the sand or just lying on the beach could supply you with a week's worth of vacation.  Some toss a football, others read books, but most everyone enjoys a day at the beach.
With all these great options near Cape May in Delaware, it seems like a no-brainer for it to be a new favorite summer beach getaway for anyone.  Although this great location resides in one of the smallest states in the country, Delaware, travelers can be sure that a vacation here will create some big memories.
For more information, updates, travel tips and news from Sundance Vacations, be sure to follow us on the following social media outlets:
Delaware Beaches: Endless Possibilities
Looking for something fun to do on #NationalDelawareDay? Check out one of the state parks and play some Disk Golf! https://t.co/TGM2QD20wj pic.twitter.com/dbg8pTurEp

— Sundance Vacations (@travelsundance) July 13, 2017