Just because the "Summer Vacation Season" is over, doesn't mean you have to stay home.  Tons of travelers have discovered all the great trips that can occur when the days get shorter and the temperatures get colder.  The month of December presents a number of unique destinations that can allow you and your family to have a great time and experience a number of great attractions.  Things that you may never have got the chance to see and do if you didn't consider a vacation in the winter months.
A Seasonal Ski Trip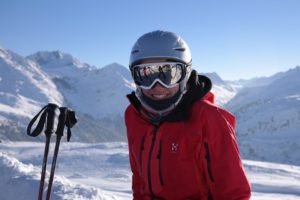 Obviously with colder temperatures, there comes the possibility of snow.  Going hand-in-hand with snow is the ability to ski and snowboard, which makes this a no-brainer for December travel.  Sure you may have a few local ski resorts, but maybe a change of scenery is just what you need.  Consider taking a trip to some other areas with a number of ski resorts so you can get the most out of your vacation.  Sundance Vacations offers destinations in California, Colorado, Pennsylvania and Vermont that all have the ability to quench your thirst for winter sports.
Hit the slopes during the day and then kick back by the fire at night.  Or, sleep in, catch a late breakfast and enjoy the scenery.  It's really up to you.  Ski trips can be a romantic getaway, group outing or even a family vacation, so it's no wonder why so many people choose to save their vacation days for when the weather gets chilly.
Places like Winter Park in Colorado, the Pocono Mountains in Pennsylvania and South Lake Tahoe in California are all great destinations for ski trips and Sundance maintains properties in all of these areas.  With a number of ski resorts in close proximity to them all, you can turn a winter vacation into a ski-extravaganza!
Warmer Weather Getaways
On the opposite side of the coin, perhaps you are looking to get away from the cold temperatures and want to head somewhere a little warmer.  Heading south can be a tremendous way to get away from the weather and recharge your batteries for the upcoming months of winter.
Sundance Vacations offers a number of destinations on the Gulf Coast from Texas to Florida.  With a wide array of activities, like golf, fishing and beaches, you can be sure one of the many places will fit your needs.
If the Gulf Coast still isn't enough to warm you, perhaps you may want to try one of the Caribbean destinations or Hawaii instead.  With places in Cancun, the Bahamas and the Dominican Republic Sundance Vacations will have you laying on the beach or poolside in no time!  Be a beach bum during the day, relax and have a drink, then head out and have some fun at night.  No matter what you choose to do, you will certainly come back home refreshed and ready to take on anything the cold weather may dish out.
Disney Destination
In the month of December, one thing that is very prevalent is the importance of the holiday season.  With that in mind, there are a number of ways that you and your family can experience all of the good cheer that this time of year has to offer.
If you are a Disney fan, perhaps a holiday trip to Disney World would work best for you.  After Thanksgiving the parks are turned into a holiday showcase that are sure to have you feeling the magic of the winter holidays, but in a much warmer climate.  The Magic Kingdom, one of four parks, offers "Mickey's Very Merry Christmas Party."  You get to stay in the park later, watch the holiday parade, ride the rides and get all you can eat and drink cookies and hot chocolate.  Other holiday shows include musical concerts and other Disney related stage shows.
Sundance Vacations offers a number of different destinations in the Kissimmee, Florida area, just a few minutes away from the Disney property and attractions.  Not to mention you can always double up and visit the Universal theme park too.  This trip would be great for the whole family and will certainly create a number of memories that will be shared for years to come.
The Seasonal Strip
For another blending of holiday fun and a temperature that won't make you freeze, consider a trip to Las Vegas, Nevada before the holidays.  With a number of stage shows throughout the town that are Christmas themed, you can imagine a "White Christmas", without having to actually shovel out of the snow.
With a number of resorts and casinos on the Vegas strip, most of which have holiday displays, you can be sure you will get your fill of seasonable joy.  See the water fountain at the Bellagio perform to a number of holiday songs.  Marvel at the giant 65 foot Christmas tree at the Venetian and check out their "Winter in Venice" festival.  Visit Santa at the Mandalay Bay aquarium or skate on the ice outdoors at the Cosmopolitan high above the Vegas strip.
Luckily, Sundance Vacations has a destination in Las Vegas, making your stay that much more affordable and convenient.  With an endless supply of actives, although this trip may be more for the adult, you will have stories to tell long after this vacation is over. Sometimes not everything that happens in Vegas has to stay in Vegas.
New York State of Mind
Is there any other place in the world like New York City for the holiday season?  The Empire State plays host to a number of attractions to get your holiday fix.  With some of the best shopping available you can cross off some important people on your Christmas list.  See the Rockettes in the Radio City Christmas Spectacular, or catch another Broadway show.  Take to the ice and skate in one of the most iconic rinks around the world at Rockefeller Center, right in front of the Christmas tree.  The options are almost endless.
The best part about a trip to New York City?  All of these activities can be accomplished in a day.  Sundance Vacations has destinations nestled in the Pocono Mountains that are less than two hours from the big city.  So whether you decided to make it a day trip, or spend a few days there, you can be certain that a trip to the Big Apple will not disappoint.
These are just a few of the many options that you can make happen while on a vacation in the month of December.  The possibilities are truly endless, they range as far as your imagination will take you.  So don't be afraid to plan a vacation, even if it isn't what you are used to.  Sometimes thinking outside the box can create some really cool memories for you and your family.
We'd love to hear what you have to say on the topic of winter vacations and December Travel.  Let us know where you have gone, or are planning to go!
For more information, updates, travel tips and news from Sundance Vacations, be sure to follow us on the following social media outlets:
December Travel Ideas