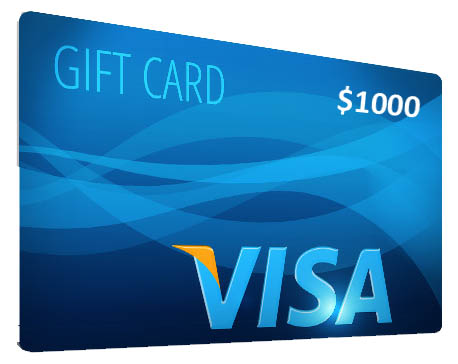 Upon winning, you will receive a $1,000 Gift Card!
Sundance Vacations has been providing amazing, destination-based vacations to the public for over 25 years. Find out why tens of thousands of people have found that purchasing through Sundance Vacations will not only save them money, but provide them with memories that will last a lifetime.
You'll be contacted to verify your information and potentially receive a complimentary trip!
For more information on our current promotional trip, head over to this page: "Sundance Vacations Promotional Trip Details"
OFFICIAL TERMS, CONDITIONS, & RULES
I/we have received, read and agree with the official terms, conditions, and rules and consent and request to be contacted, including by autodialed and/or pre-recorded telemarketing calls, SMS messages, texts and/or emails, by or on behalf of Sundance Vacations, Inc. and its affiliates, agents, contractors, and automobile co-sponsors at the telephone number(s) and email address(s) provided; however, such consent is not a condition of purchase.
By submitting this entry you accept and agree to comply with these Official Terms, Conditions & Rules ("Terms") of the "Giveaway" promotion ("Promotion"). This Promotion is sponsored by Sundance Vacations, Inc., and its affiliates and co-sponsors (located in DC, NJ, and PA) ("Sponsor").
No purchase or payment is necessary to enter or win, nor will any purchase or payment improve the odds of winning. This Promotion is void where prohibited by law and where any applicable legal requirements have not been met.
ELIGIBILITY:
Participants must be at least 25-years of age with a minimum annual household income of $50,000 with a U.S. Social Security No. or Tax Id. One entry per person. Sponsor reserves right to automatically enter any or all of its existing clients/customers in the Promotion. Sponsor, employees, their immediate family members and individuals involved in any aspect of the Promotion are ineligible. One entry per household will be eligible. Promotion Period is from 01/01/22 to 12/31/22 and entries must be received no later than 12/31/22.
ODDS OF WINNING:
Odds of winning each prize depend on total number of eligible entries received throughout the entire Promotion Period and each eligible entry has an equal chance of winning.
SELECTION OF WINNERS:
One (1) Grand Prize Winner and one (1) winner of each Secondary Prize will be selected in a random drawing of all eligible entries on or before 02/01/22 at Sponsor's address. Sponsor will make a reasonable attempt to promptly notify all winners; however, in the event Sponsor is unable to contact any winner within a reasonable time, an alternate winner will be selected and notified.
WEEKLY PRIZE:
$1,000 in cash.
GRAND PRIZE:
One (1) Grand Prize Winner will receive their choice of (a) up to $12,000 to be applied against a 12-month lease of the display vehicle (or comparable vehicle selected by Sponsor); or (b) $12,000 in cash.
SECONDARY PRIZES:
(a) $1,000 VISA gift card (face value); (b) Fantasy Trip with up to $1500 in airfare, 3 nights hotel accommodations; and $500 spending money (Approx. Retail Value $3,000); and (c) Sports/Music Fanatic Giveaway of 4 tickets to any sporting/music event of up to $1,000 in actual retail value.
SELECTION OF WINNERS:
Sponsor will use an automated random drawing to select from all eligible entries (a) one (1) potential Weekly Drawing Winner of
a Weekly Prize beginning on or about Jan. 7, 2022 and continuing weekly through Jan. 6, 2023; and (b) one (1) potential Grand Prize Winner and three (3) potential Secondary Prize Winners on or before Feb. 3, 2023. Weekly Drawing Winners eligible for Grand and Secondary Prizes.
FEES: 
No money, fees, or other consideration is required to be paid to Sundance/Sponsor to receive, use or redeem any prize. Prize winners responsible for all taxes and fees applicable to their prizes, including vehicle pickup/delivery, registration, and excess mileage fees.
OTHER RULES:
Void outside the U.S. and where prohibited by law. Grand Prize Winner must qualify for and agree to dealership lease agreement prior to taking possession of vehicle including, possessing a valid U.S. state-issued driver's license and proof of automobile liability insurance. Secondary Prizes cannot be traded or exchanged for the retail cash value of the prize. Sponsor reserves right to replace any prize with alternate prize(s) of equivalent value. Sponsor will make a reasonable attempt to promptly notify all potential winners and is not obligated to leave messages or responsible or liable for late, misdirected or unsuccessful efforts to notify any potential winner. If a potential winner is ineligible, unable to be contacted by Sponsor within a reasonable time, or fails to claim prize when contacted, Sponsor may elect to disqualify the existing potential winner (who forfeits the prize) and select another randomly drawn potential winner from remaining eligible entries. In Sponsor's discretion, only three (3) such alternate drawings will be held, after which the prize will remain un-awarded.. If required by applicable law, winner must provide Sponsor a completed Form W-9 and be issued a Form 1099. Unless prohibited by law, acceptance of a prize constitutes winner's agreement (a) to complete affidavits of eligibility, liability and publicity releases; (b) for Sponsor to use winner's name, likeness, photograph, voice, statements, hometown name and biographical information for marketing purposes in all forms of media without further compensation or approval rights; and (c) to release Sponsor from any and all liability, loss or damage arising from or in connection with a prize. Sponsor may suspend, discontinue, and/or conduct the Promotion in other locations under different promotional names at any time without notice. Entries are Sponsor's property and will not be receipt acknowledged or returned. Sponsor's decisions on all matters are final. All Promotion-related disputes are governed by Pennsylvania law and will be adjudicated on an individual basis exclusively in a Pennsylvania court. Consent to be contacted can be revoked by visiting www.sundancevacations.com/nonclientoptout and submitting contact information. For official rules, names of winners (available 90 days after completion of Promotion), privacy policies, comments/complaints and opt-out policies, mail a request (with self-addressed stamped envelope) to Sponsor/administrator: Sundance Vacations, Inc. at Attn: Giveaway, 264 Highland Park Blvd., Wilkes-Barre, PA 18702.
SALES PRESENTATION/GIFT GIVEAWAYS:
Sundance may contact qualified entrants to attend a sales presentation about Sundance's unique vacation services. Sales presentation attendees will receive Sundance's choice of one (1) gift of a 2-night getaway (Verifiable Retail Value (VRV) $200- $250); 4-day/3-night vacation for two people (VRV: $1000 – $1200); or other item (VRV: $50-$200). These are gifts and not
prizes that have been won or awarded and are subject to change at Sundance's discretion. These gifts, to benefit the recipient, require their time and transportation expense; may require advance reservations; may have blackout dates or limited availability; and/or require a ~$120 per-person refundable security deposit. RECIPIENTS MUST PAY TAXES, TRAVEL-RELATED FEES INCLUDING, PORT CHARGES AND SECURITY FEES, WHICH VARY, BUT MAY TOTAL $189-$225 PER PERSON. Sponsor gifts are not a prize that you have won and are subject to change at Sponsor's discretion. (Check out the latest promotional trip here)